we've been busy and sort of out of our minds lately, and i completely forgot to introduce our newest boy-child, edgar allan betelgeuse!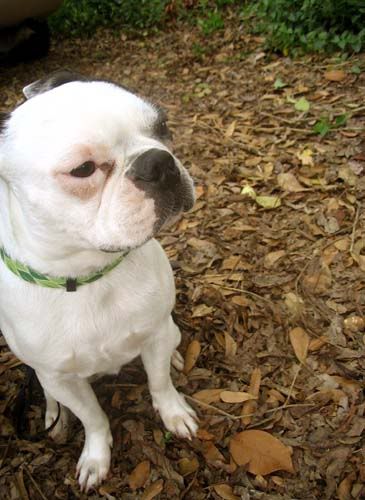 after pugsley died, we searched and searched for another boston, and edgar finally came to us last month. he was originally purchased, along with a female boston, for breeding. the family lost the little girl boston in the hurricane, however, and decided that edgar needed a home that could give him more attention. we drove down to hammond to pick him up, and he has been glued to us (and ollie!) ever since.
we were so relieved when ollie decided to be best friends with edgar almost immediately. with pugsley, we struggled for almost a month -- oliver was scared of him and tried to bite him all the time, and poor pugs had no idea what oliver's problem was and just kept annoying him and getting attacked. this time around, there was only a twenty-four hour window of awkwardness. after that, they were chasing and licking and pooting all over the house together. they
are
troublemakers, but ollie is so much more social now and edgar is just the sweetest little boston in the world. he's very affectionate and would let you hold him like a baby all day long if you wanted to. he is very much like a little boy, whereas oliver is very much like an old man. somehow they make the perfect couple.
edgar with his other brother, bossie. boss is a giant pit bull who is temporarily living with us. he is super submissive, and ollie and edgar attack him on a daily basis. all non-violent action, of course. they are very strange to watch, two mousies and the giant bff.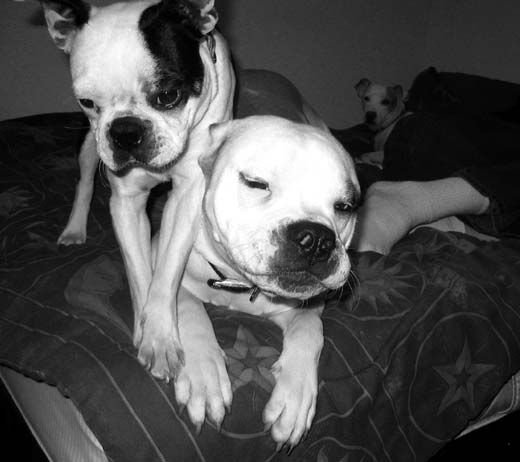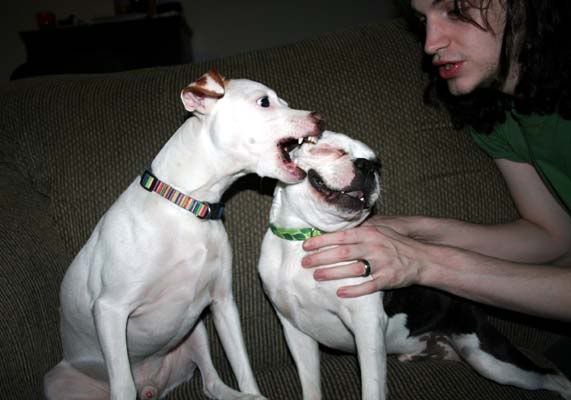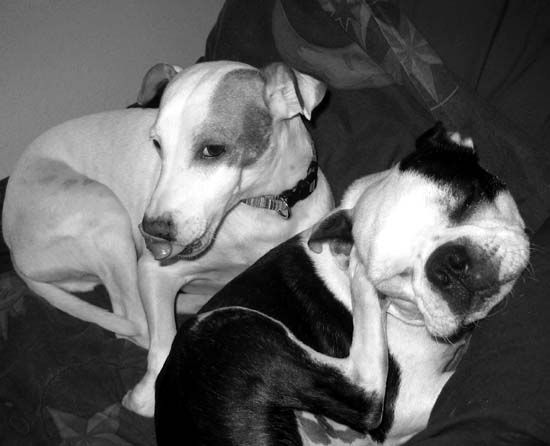 edgar with his boston-pittie cousin, hotis.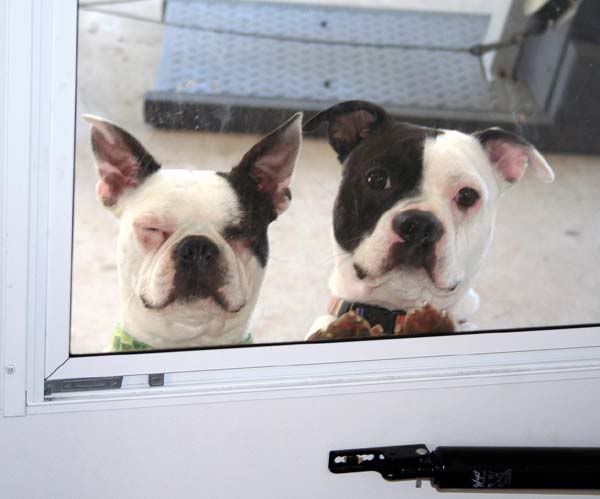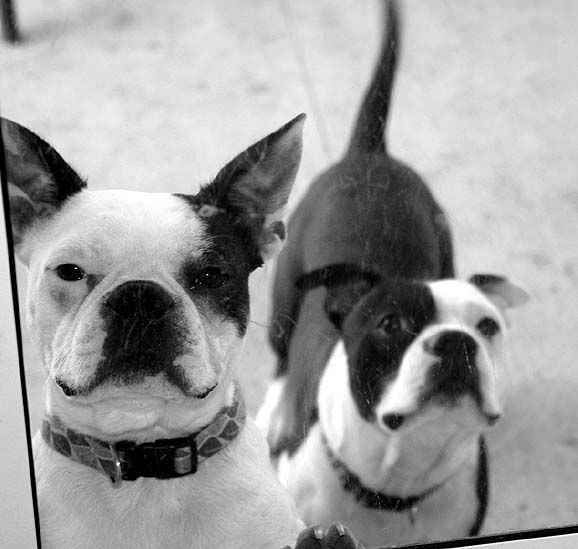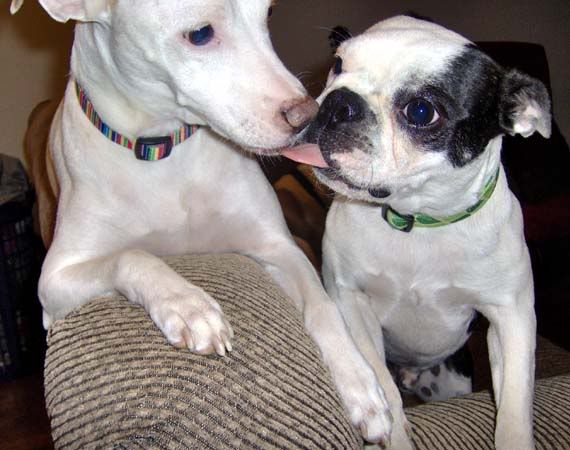 --a