This is Sophie playing with our friend Chris: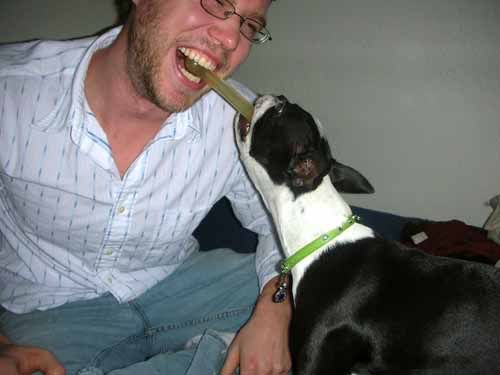 She destroyed that Nylabone and has since graduated to the Aggressive chewers Nylabone, which she is already starting to destroy. Goodness!

I took some fun pictures when we went to the National Seashore at Corpus Christi, TX during Easter weekend, but haven't gotten them from my friend yet. Once I do, I'll definitely share because it was hilarious.


Do any of y'all have your pup on myspace? Sophie's there: www.myspace.com/sophiepup

Just curious to see if anyone else is as much of a nerd as I am.