I recommend bobbing for kibble for all bostons, because bostons tend to overheat and are really stubborn about drinking. I'm also posting a small fraction of Boston collectibles that I own, to show off. I've been collecting since I was 9 years old.



Rista's blind, so this involves a lot of snorkeling to smell the food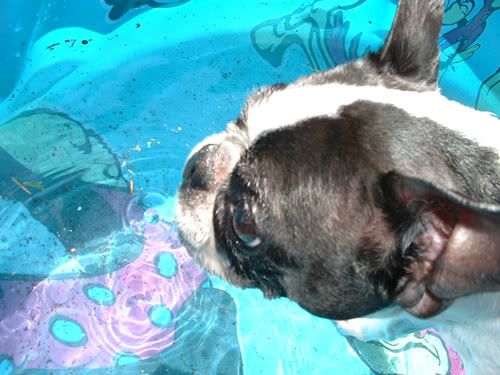 Sniffing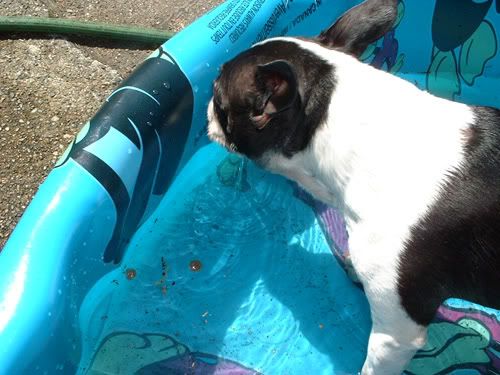 Got one!!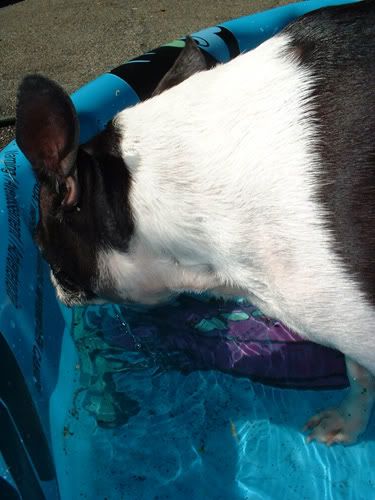 Yum yum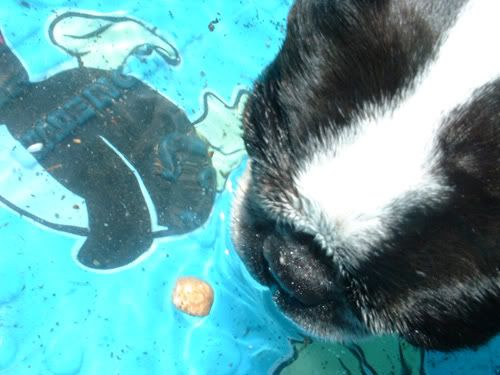 *glug glug* Munch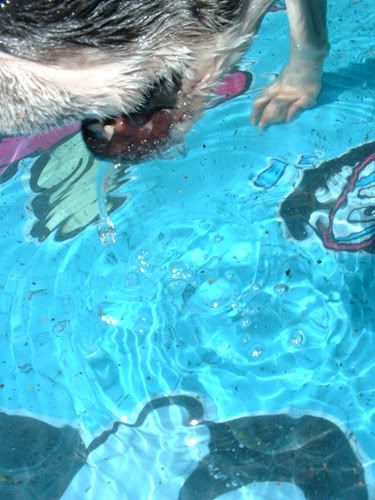 Anymore?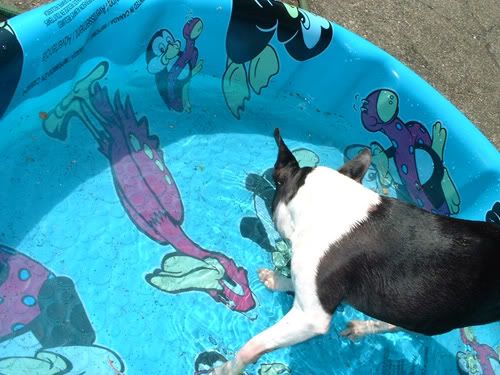 Antique plaster boston (this freaks my dog out)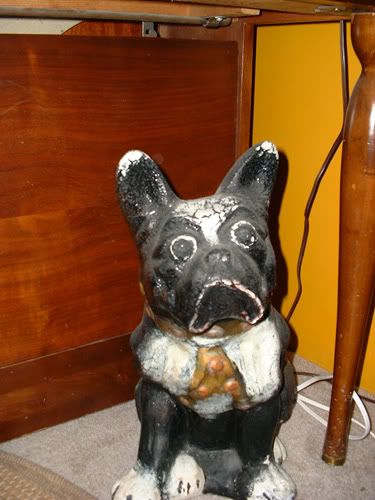 Antique cast-iron Boston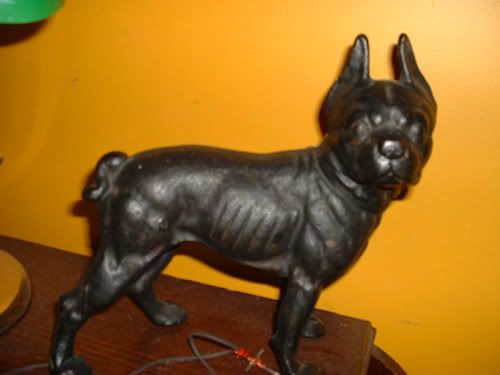 Hook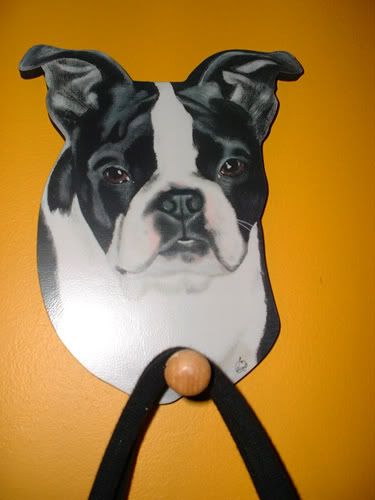 Can you spot the boston in this picture?




There it is! This is Lil' Bully, also an antique, my first and smallest of the collection




Gift from my mum, a vintage wood fisher price pull toy




What's this?




Oh, it's my littlest pet shop boston




Parting shot, I bought this dog tag for $2 and put Rista's pic in it




I also just bought a photo real boston terrier stamp from Toy's R Us, which I think everyone would like