Because we seem to starve our animals, Smudge has developed advanced survival skills:

She looks from a distance at the unaware victim and her eggroll.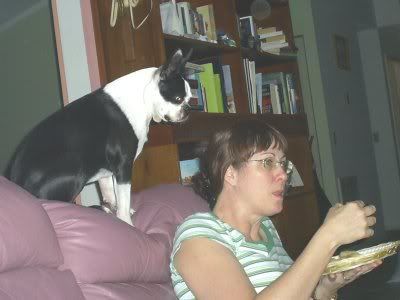 She slowly worms her way closer...



And closer...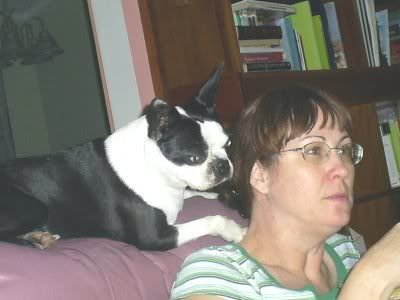 A sudden glance! But she quickly hides her true intentions...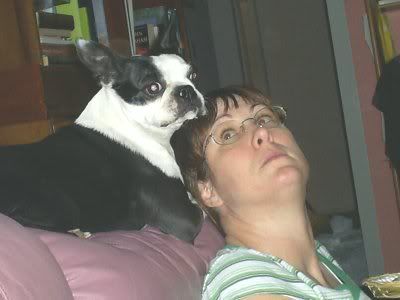 The victim is now wary...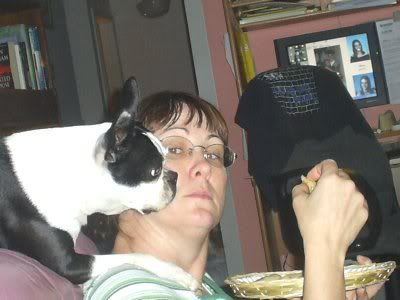 ... but continues anyway.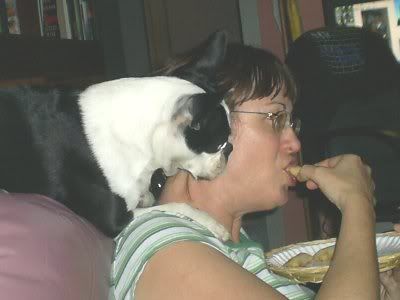 ALAS! She strikes, and another eggroll falls victim to her fangs. Survival of the fittest, natural selection, or determination. Call it what you will.