Hey there. I've been lurking around this community for about a week now. Winston is 9 weeks old today, and I have had him since last Monday, so I figured it's time to introduce him.

He was bought from a breeder in Ottawa ON, he's from a litter of three and he's my new baby. Today is his frist trip to the groomers. My grams is a groomer here in Peterborough ON.

I work at a froufy little dog boutique (www.hotdiggitydog.ca) so he gets to come to work with me too.

In his first week with me I've taken a million and a 1/2 pictures, so I wanted to share some.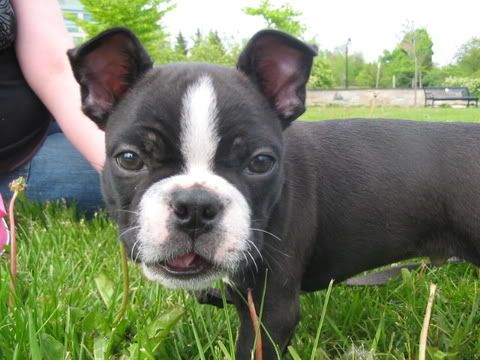 tugging on flowers at the park.





my boss had him modeling some of the store's doggy clothing :)