Hello All! My name is Crystal. I live in Greenville SC and I have a gorgeous Boston named Lucy Lulu. Technically, her name is Lucy Shmeeler (after a hilarious character in the movie On The Town) but we just call her Lucy Lulu. She quickly became the heart and soul of our home....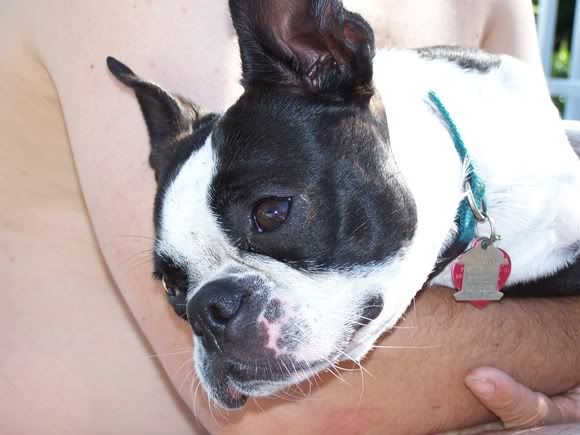 Lucy is almost 4. I've always had dogs that were extremely shy around kids and new people so I wanted a dog that was the opposite. I read a lot about all different breeds and I just fell in love with the description of the Boston Terrier. So several months later - we brought Lucy home. Months (and a lot of money) later, we discovered that she has Inflammatory Bowel Disease (IBD) but you'd never know it - unless she's thrown up in front of you. She totally cracks me up with her persistence. When she wants to play (which is pretty much all the time) she is relentless. She puts the toy on top of your lap or hands and will bark at you or perhaps lick you. But when she sleeps - she sleeps so hard! She'll leave us in the living room and go into the bedroom because she likes to sleep in the dark and quiet. So picky!! She was a natural born beggar. She loves the car and gets incredibly affectionate when riding. She always wants to be on my lap and she'll just kiss and kiss me as if she's saying "Oh THANK YOU Momma for letting me go on a car ride!" She loves her sisters - a chihuahua, a shepard mix and a house cat. She's food submissive and always lets her sisters eat first. So sweet.
I think one of my favorite things is her classic Boston "moan". Do you know what I mean? When she's sleeping and I hug here she'll make this moaning sound as if to say, "Aw! I'm sleeping!" So funny.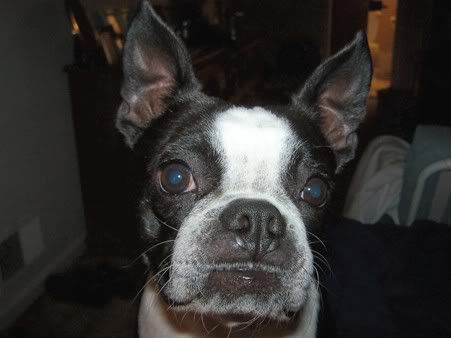 loves that sunshine: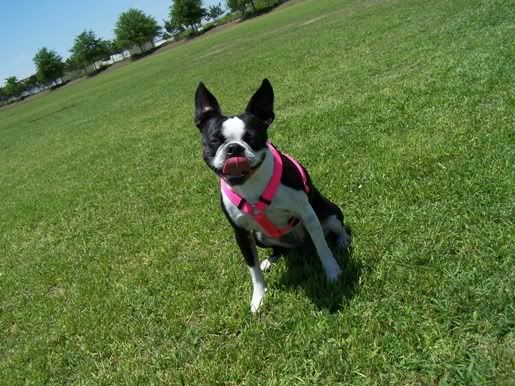 with Daddy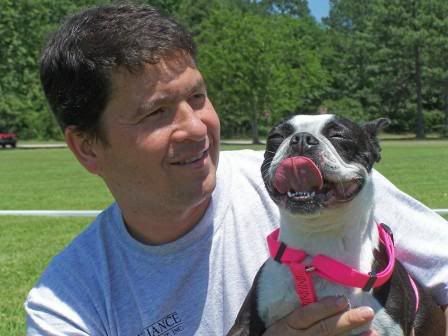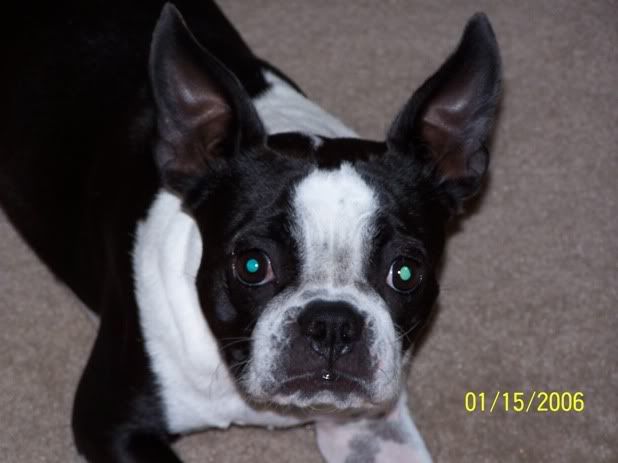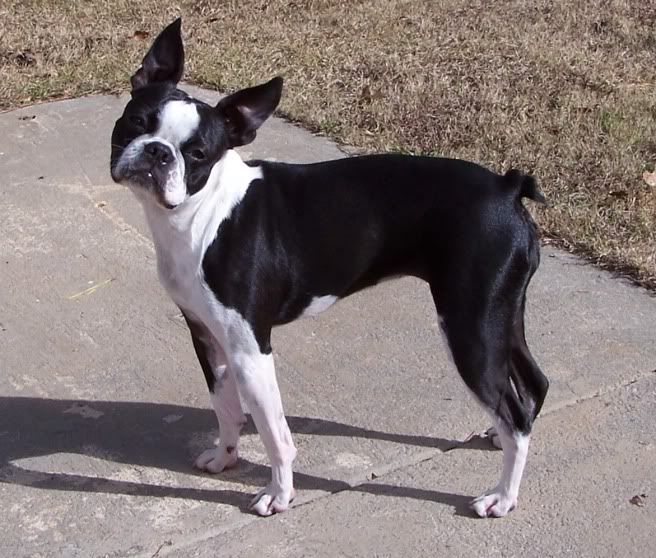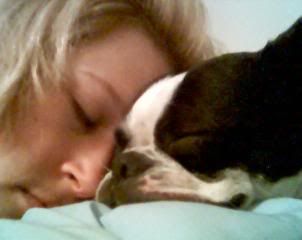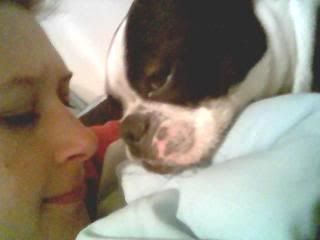 my favorite puppy photo: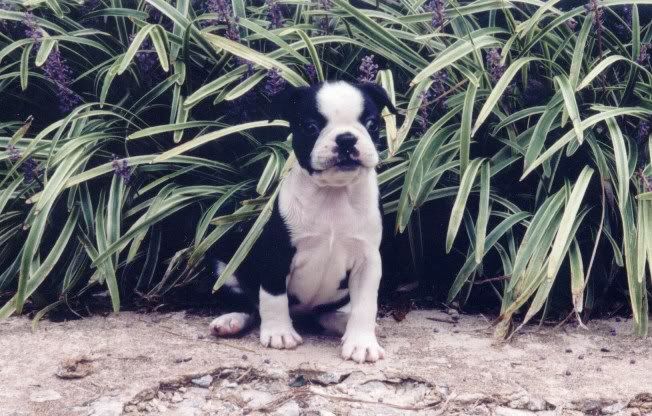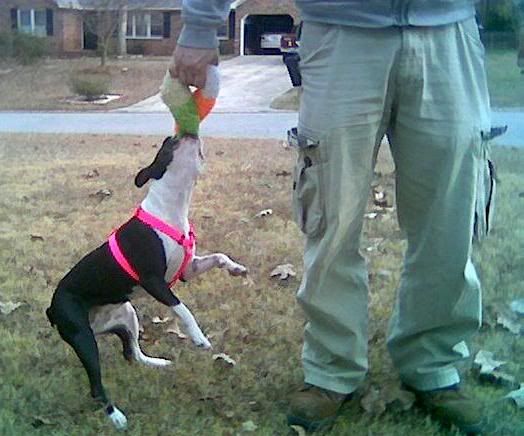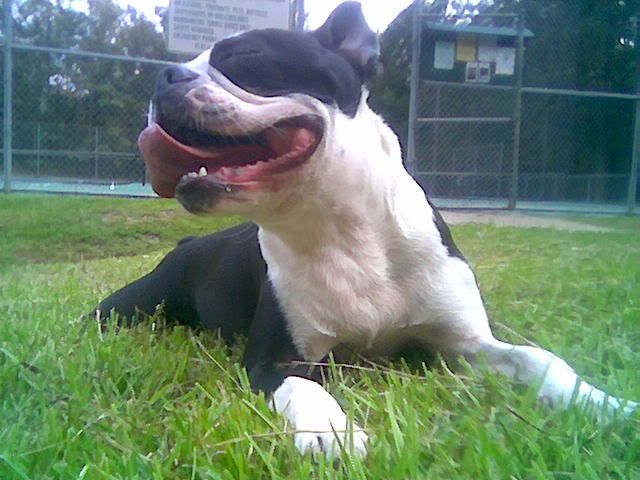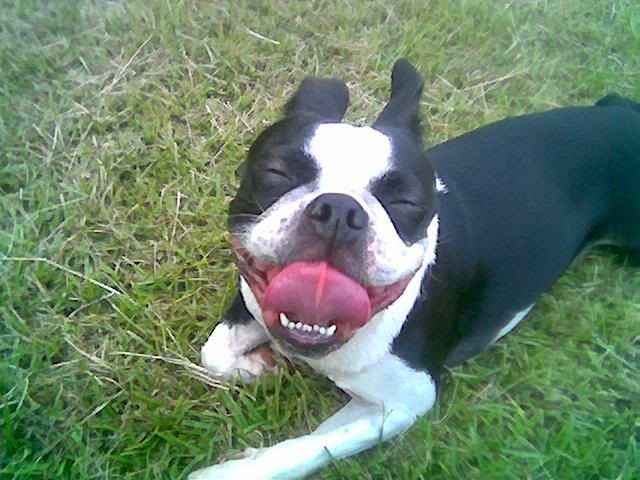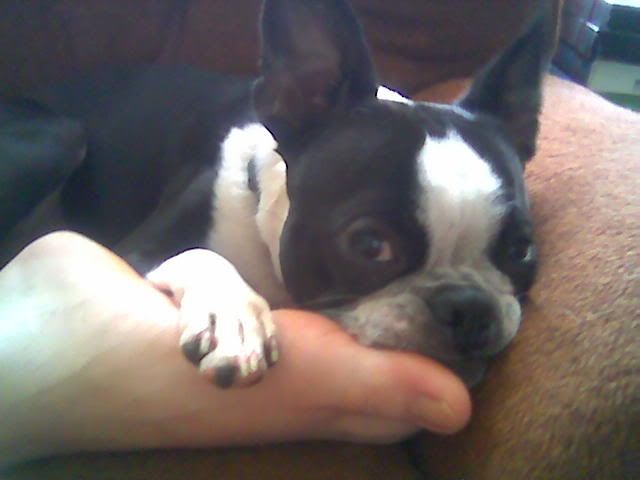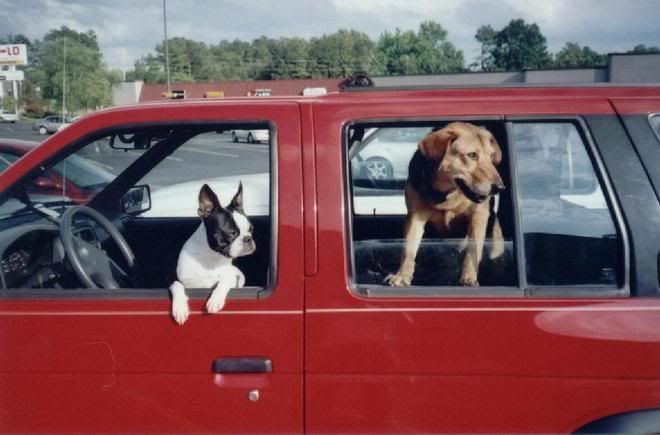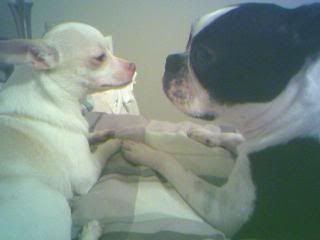 where she liked to sleep as a puppy: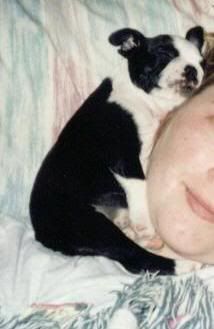 the frog sleeping position! lol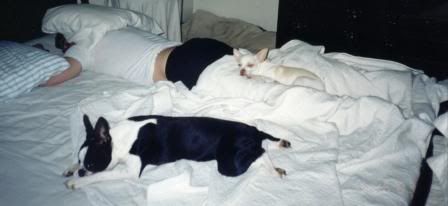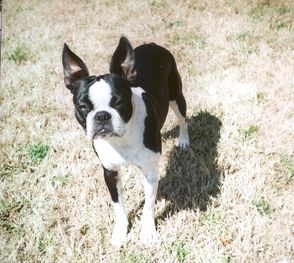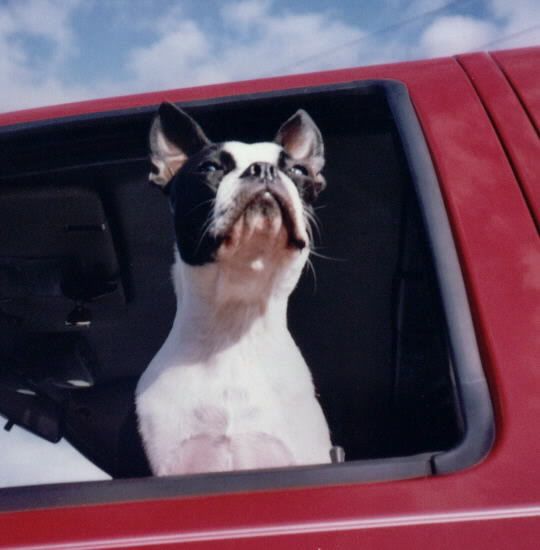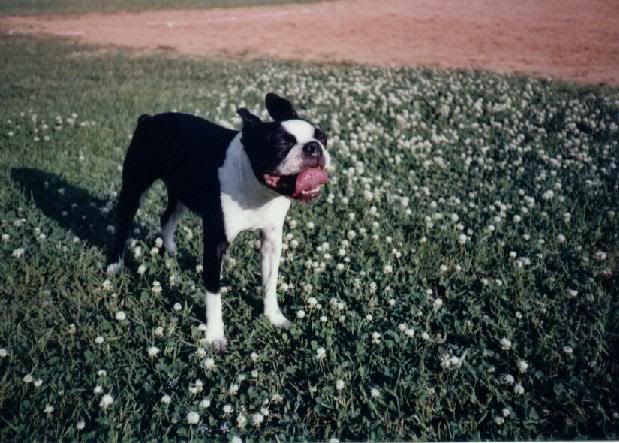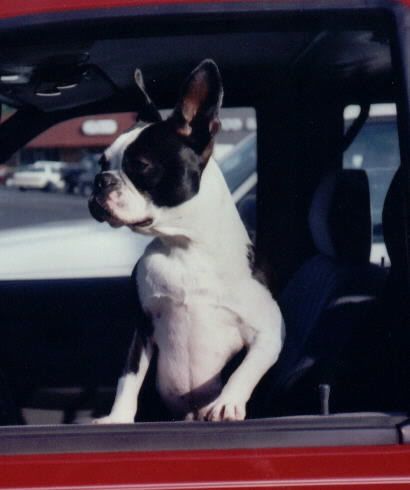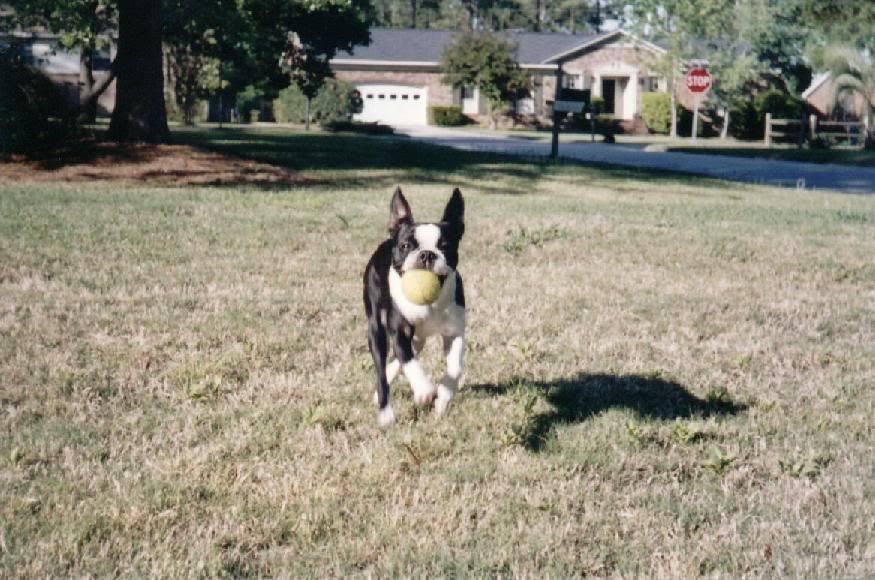 and you guys don't mind if I post one of my other babies, do you?