Well we took Smudge for a big ride today up to PetsMart to get her a couple toys since we missed her birthday May 20th.

We finally got her some FatCat toys. We got her the mini Hurl a Squirrel and the big FatCat Snake.


She had been playing for about a half hour, and that was right after the car ride home.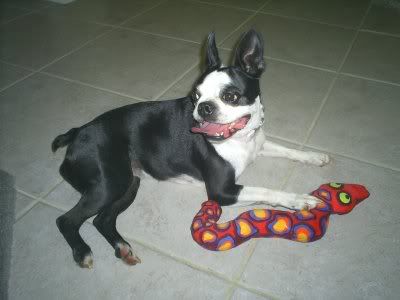 Someone's ready for a nap