The weather's been so nice, I've just gone snap happy with the camera.

Here's my "mysterious beast of the forest"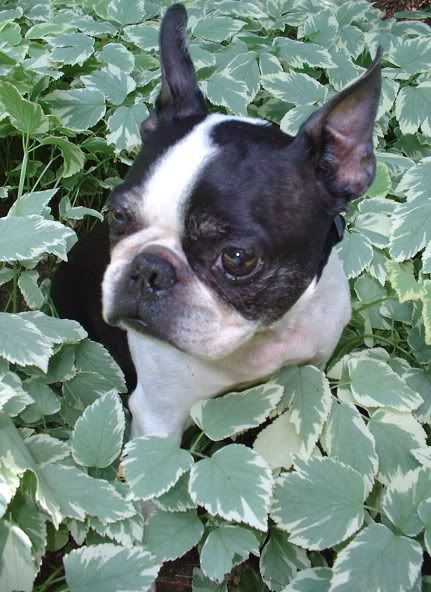 Rista has been having "sprinkles", I think her lil' bladder is starting to go, so I started making her wear underpants with a maxipad in them. These were made by my mum for my first Boston, Lady, for when she was in heat.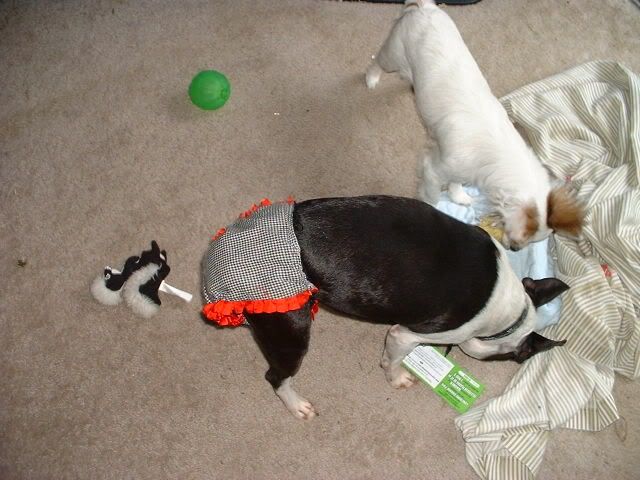 This is when the doggies figured out I had a hot dog for a treat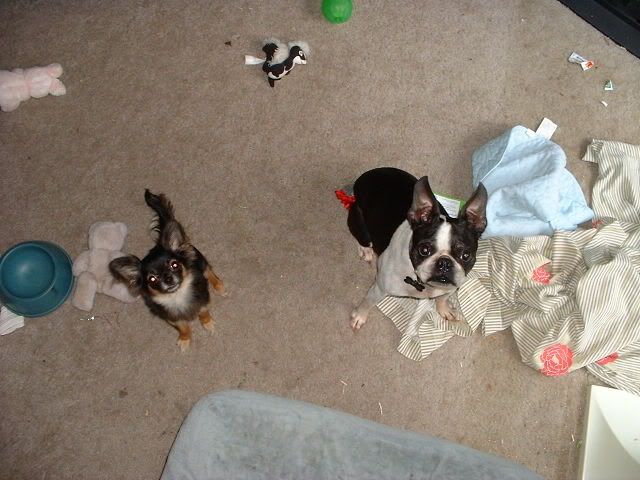 And then Kimba figured out too and he tried to get in Rista's way and all hell broke loose, because no one comes between a boston and a hot dog. (Kiwi quickly moved away)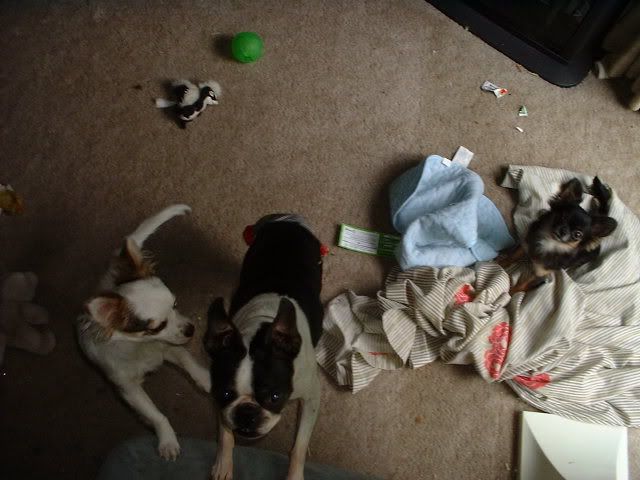 And as usual, Sheeba didn't have a clue what was going on. She was just content to sit and stink like pee like always. (You'd have to know the story behind sheeba)