The one good thing I can say about Rista getting older is that I can love her more. When she was younger, you couldn't hold her for one second, she just wanted to run around and be crazy, now she wants loves and cuddles and follows me everywhere (mostly because she can't see at all)

Anyways, we took the three dogs to the river today, Rista had already been wading in the creek this morning when I let her out to go pee, came back with little wet ankles :)



So here's where we went swimming...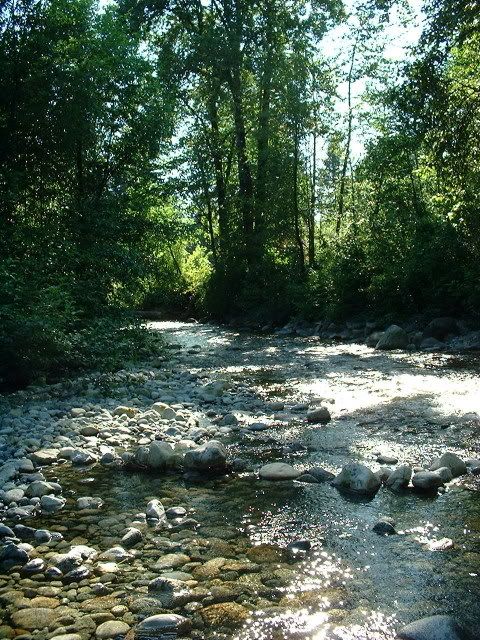 Rista wading around, Rista doesn't usually swim and stay in the water, but I guess it was warm enough today.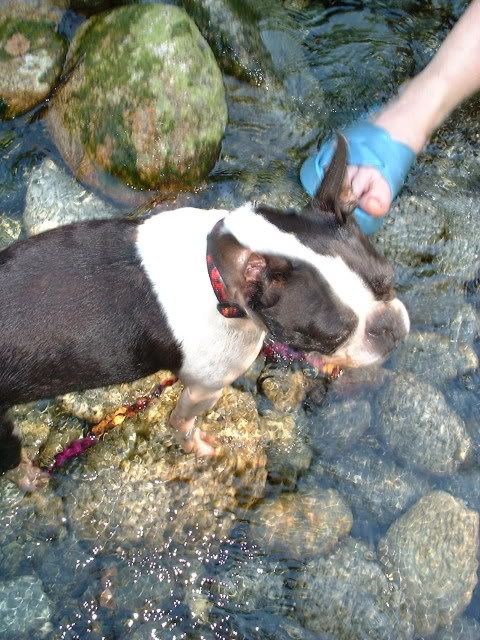 Navigating the rocks...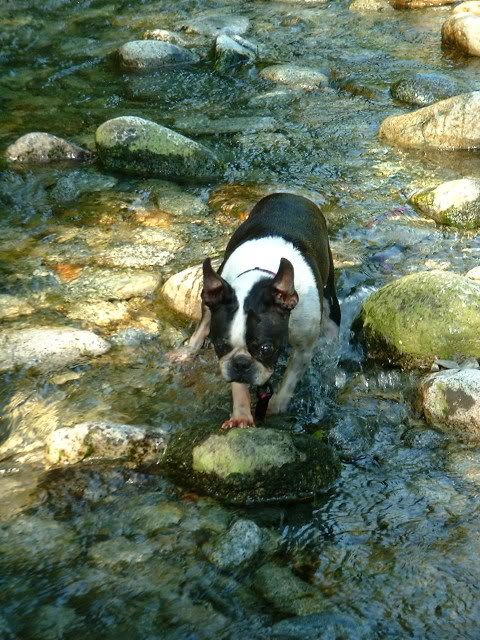 She's doing a pretty good job considering she can't see at all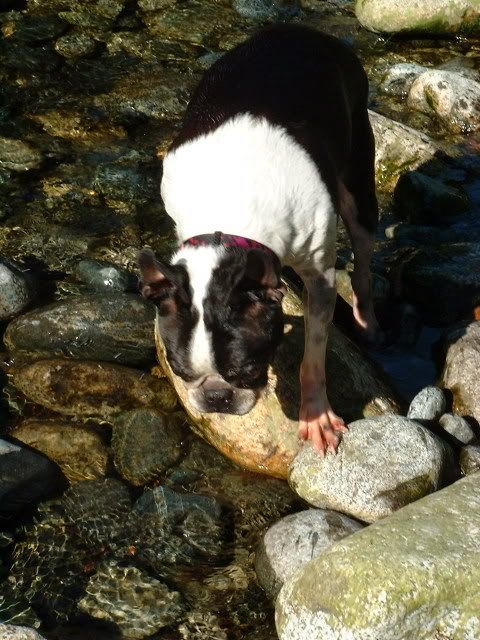 At least these rocks aren't slimy...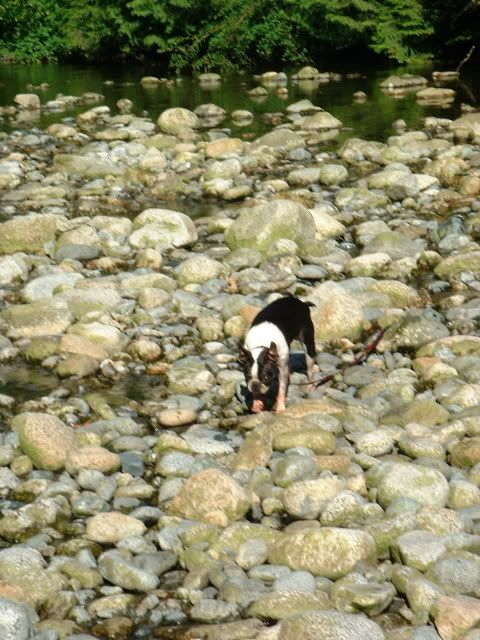 I don't know why she's smacking her lips in this picture, she must have drunk some water...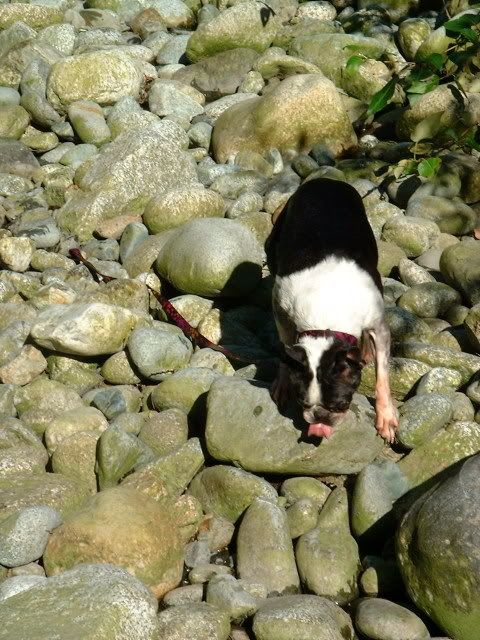 And then there was some deer...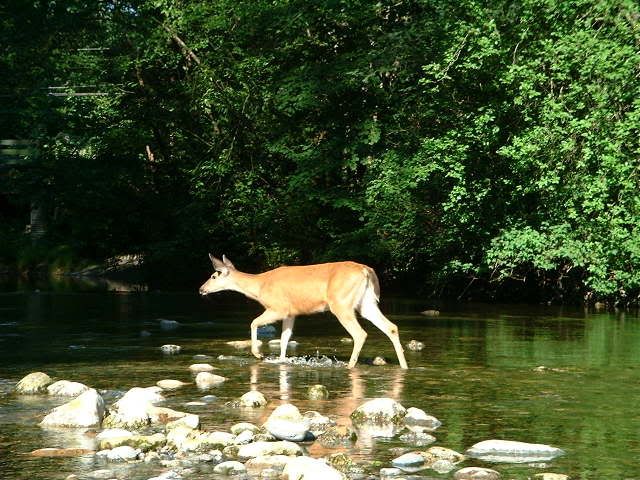 And Beasties caught wind of those deer...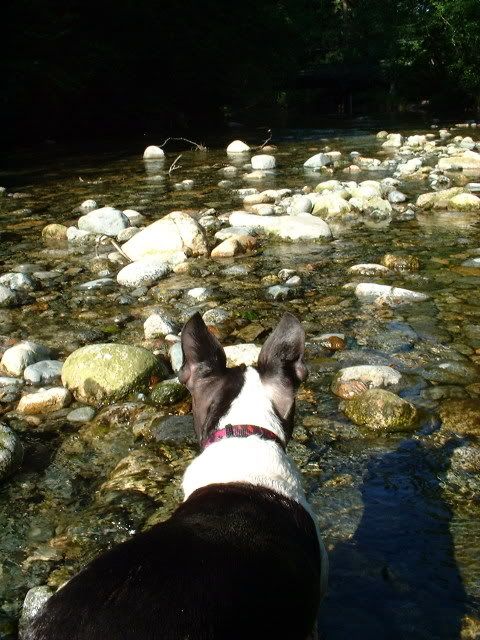 "Mummy, I need to poop and there's only water everywhere...."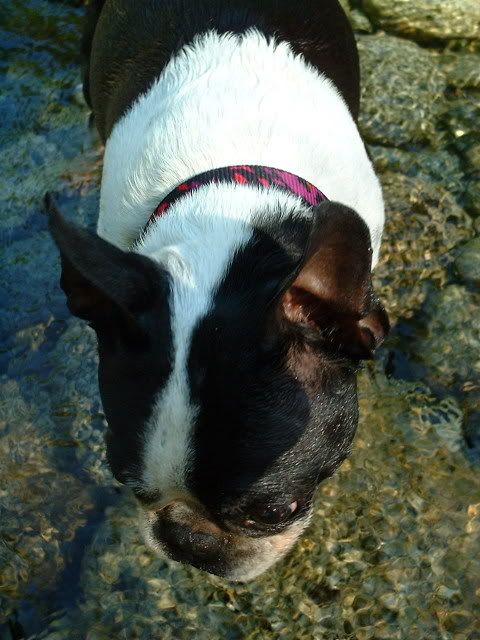 I was making some stupid noises to make Rista look up, that's why she's giving me this patronizing look.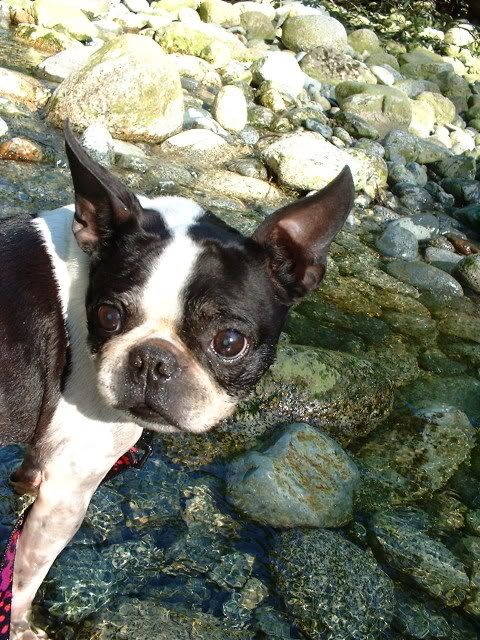 Some glamour shots of Beast...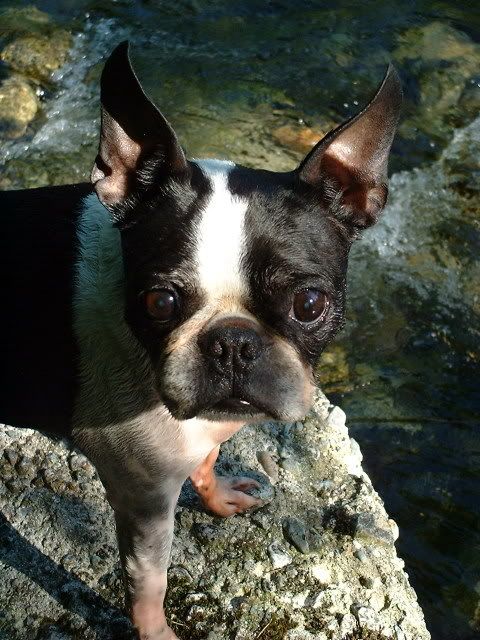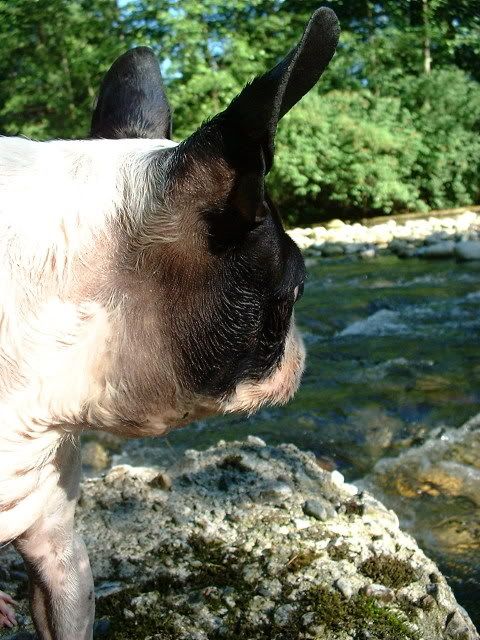 I worked SO HARD for this shot, and it was blurred, so mad...







And then a bear showed up so we had to escape and cut the swimming trip short :(