Me again. I just wanted to thank everyone who answered my last post and especially a huge thanks to those generous enough to want to help me buy a cuz! Today while getting some yarn, I figured I would cross over to the pet store and see for a new collar. Well guess what they had just gotten in? Cuz toys! I could not beleive my luck. No need for shipping fees! Just thought I would say a little thanks to all those who offered, I apreciate it!



*sniff sniff* This is new...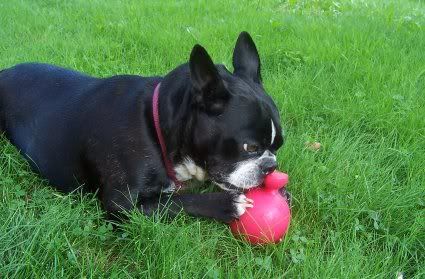 Awww yeah, that's some good chewin'! (she looks so happy)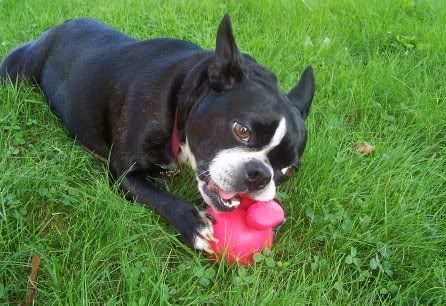 Crazy action shot :P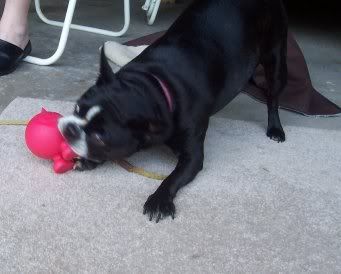 Lola adores her new cuz, (shhh, don't tell her it's not the dino one, they don't have those yet) and sends her kisses to everyone!