A picture of my family....



car rides through the country can really wear you out!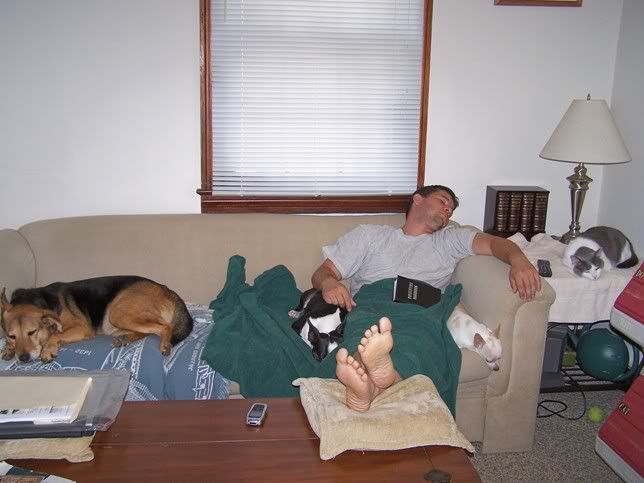 On a side note, Lucy saw a horse for the first time this weekend. They were walking through a pasture we were parked beside. Lucy stood at attention, shook all over and growled a little bit. More than anything though she seemed scared. She's such a woosy.