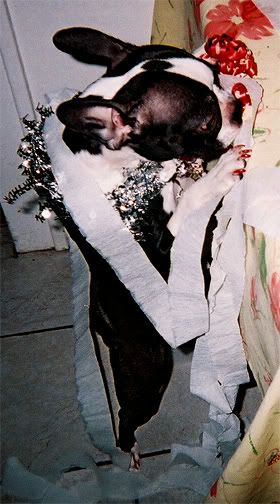 Mummmmhummmmm, and just what is this!?!?!?!
I'm just gonna have to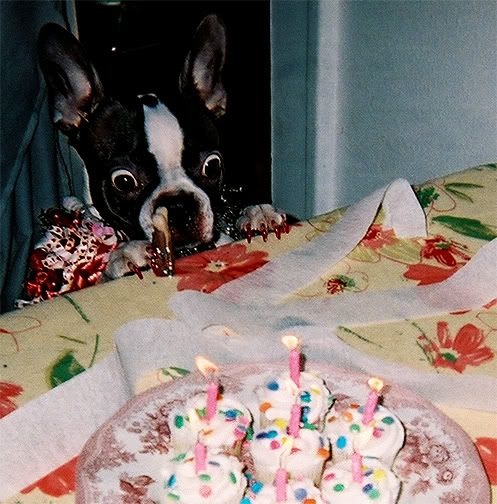 YES!!! It's my 3rd BIRTHDAY!!! (Well on the 18th) - but who cares,
It's fun time for me, a few days sooner!!!




Mummmmmmmm. I got cake, dogie bones covered in carob with sprinkles, and a fancy new shinny collar with my name in sliver rhinestones!!!




Looks like my mom got a cup cake! I want one!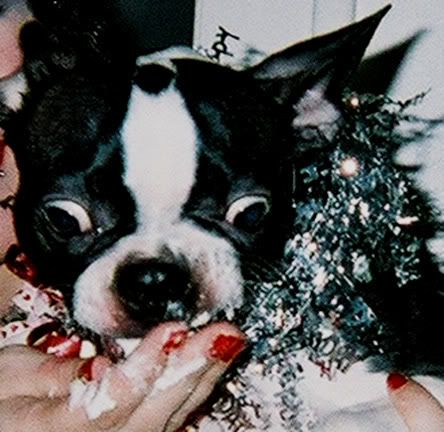 And there it is, I did get one. I swallowed it whole, yummy!




Now it's time for some loooove. Me and my secret crush - mommie's boyfriend Anthony.




Me and my mom.




Well, actually my mom got me on Oct 4th - soooooo I'm hoping for another party soon ;P

XOXOXOX