My bostie is so great, so I have to spam you all.



Beasties went to visit the senior's home today, so she was tired...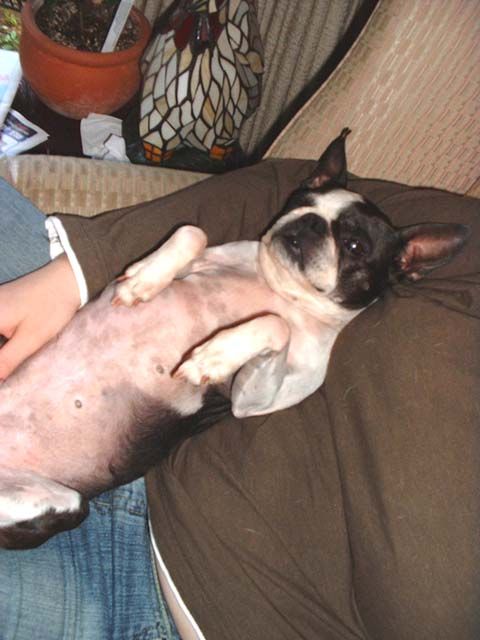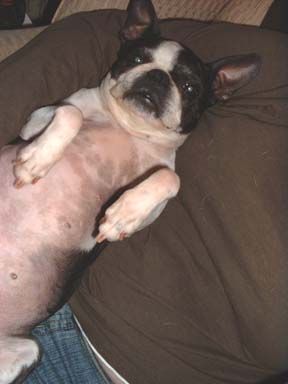 "Food?"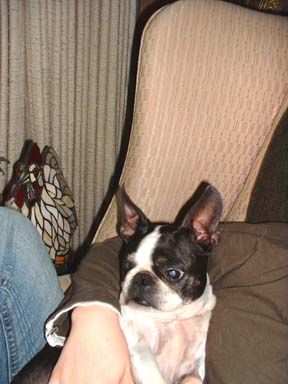 Then she wanted to play,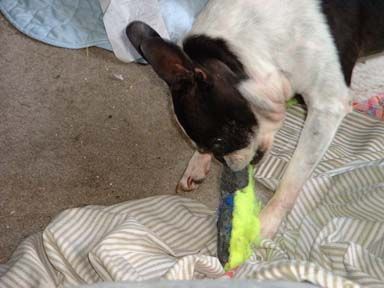 With her tennis duck, which she's not actually supposed to have, cause she's eating it.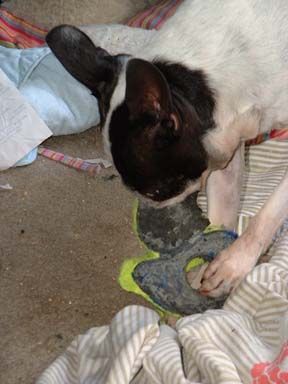 The budgie thought this was all very exciting (Tyra is on the tv, it was plastic surgery day)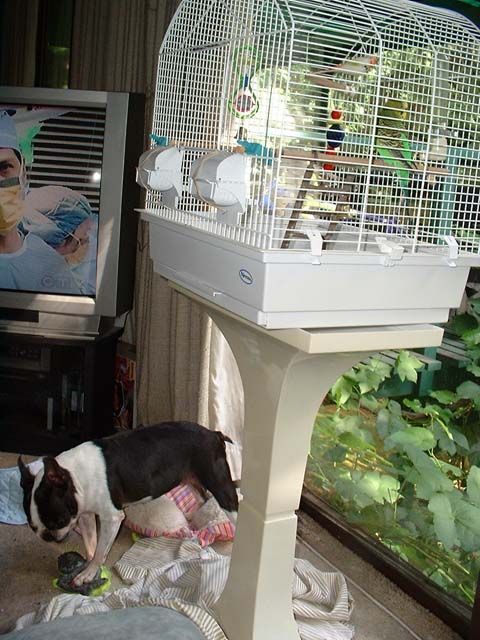 I had to take it away though, too many bits, so she went back to sleeping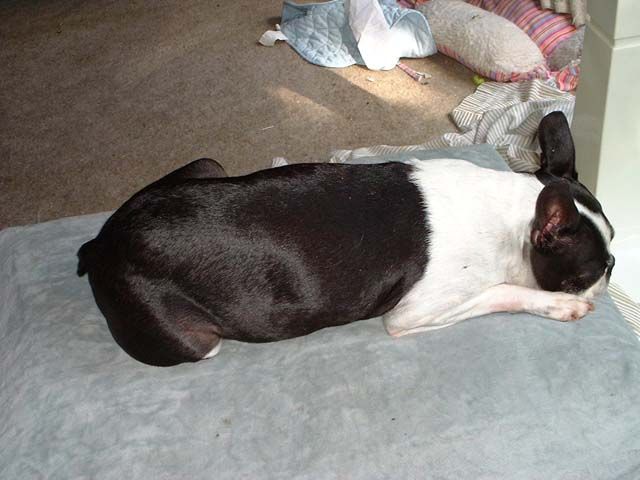 So then of course I had to use it shamefully as a bait for photo taking....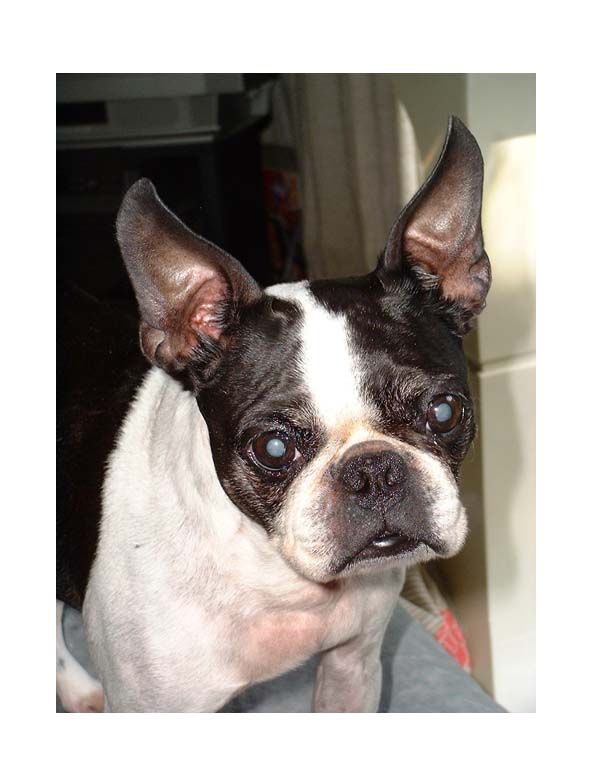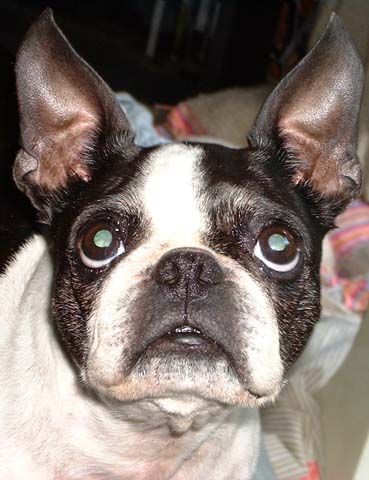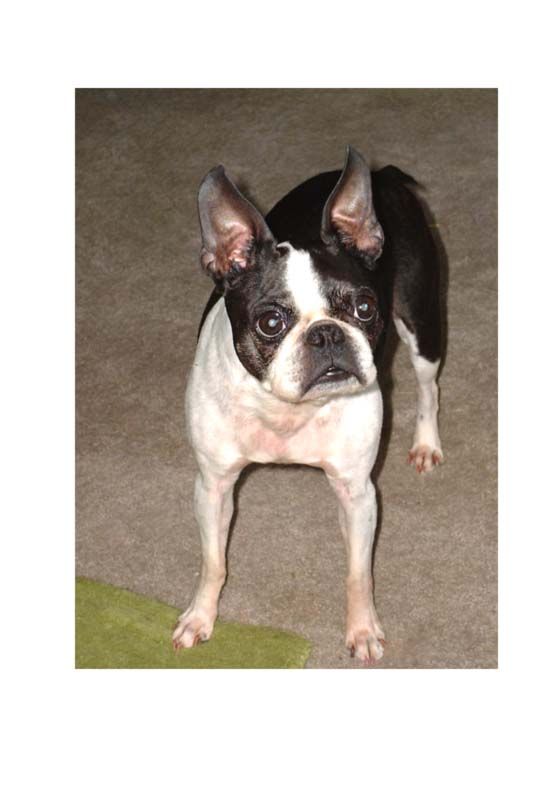 Mummy give it...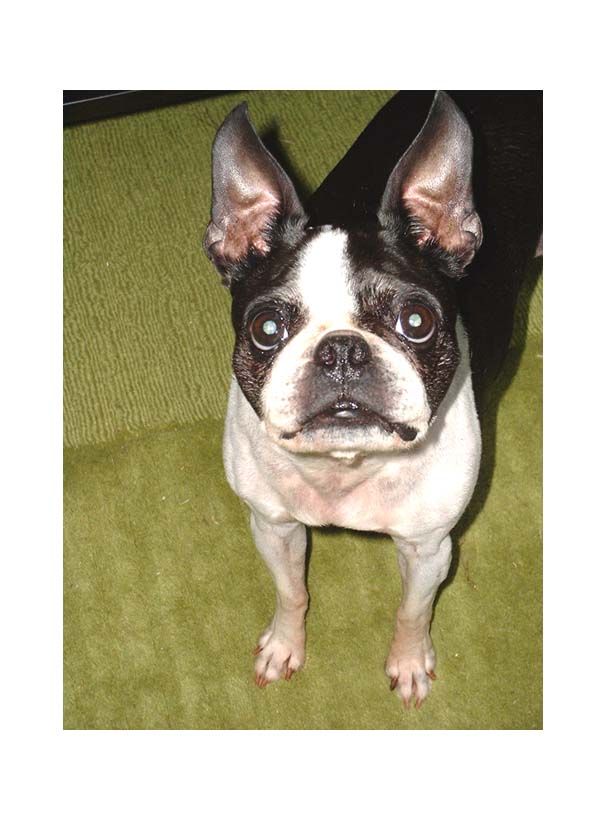 Please?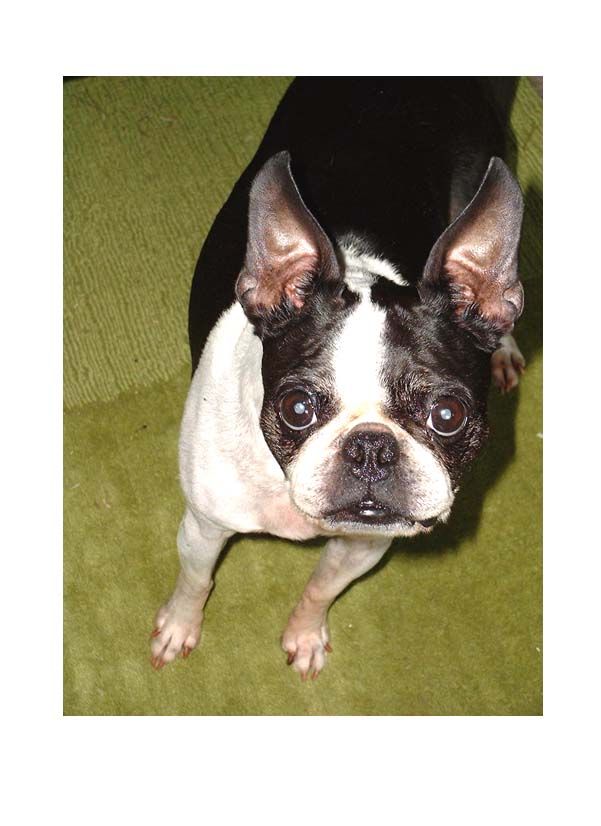 Ok, you asked for it now...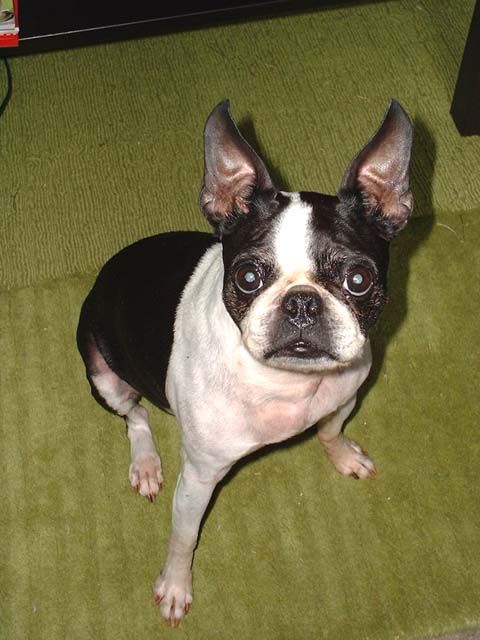 No more mrs. nice beast, the teeth are coming out!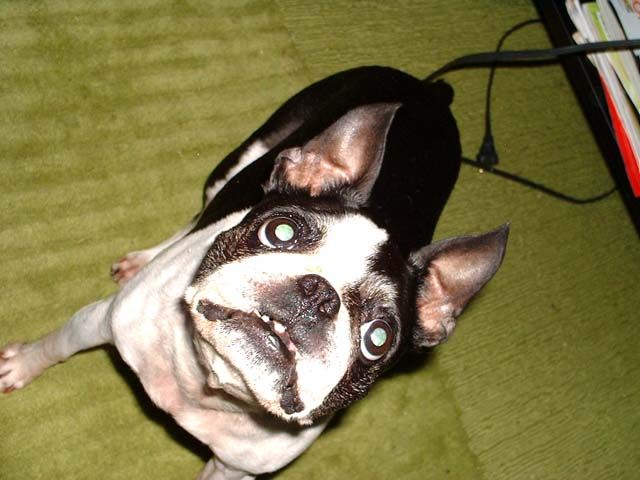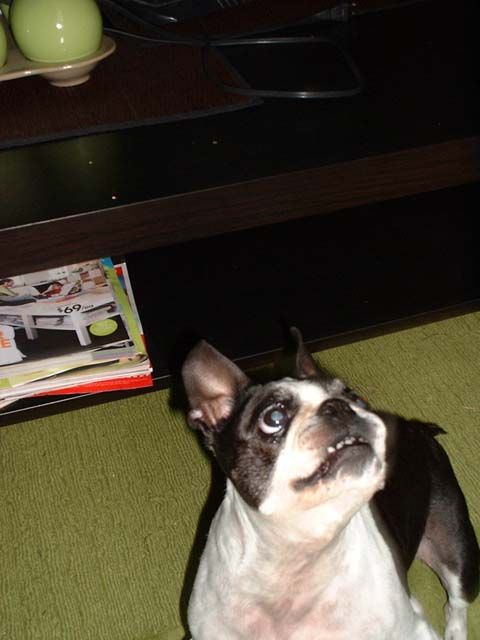 Planning the attack...




Focus....focus....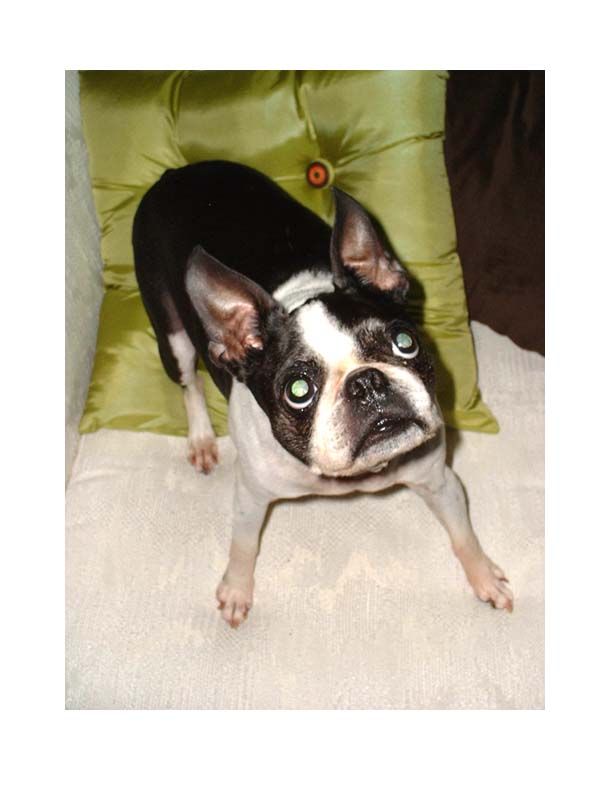 Heeeeerreeee's BEEAST!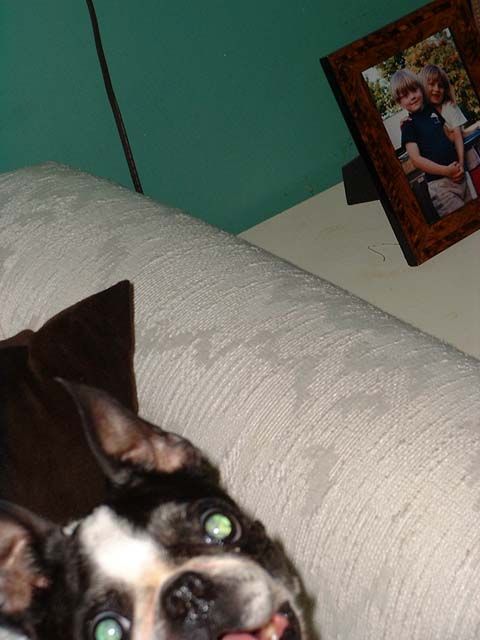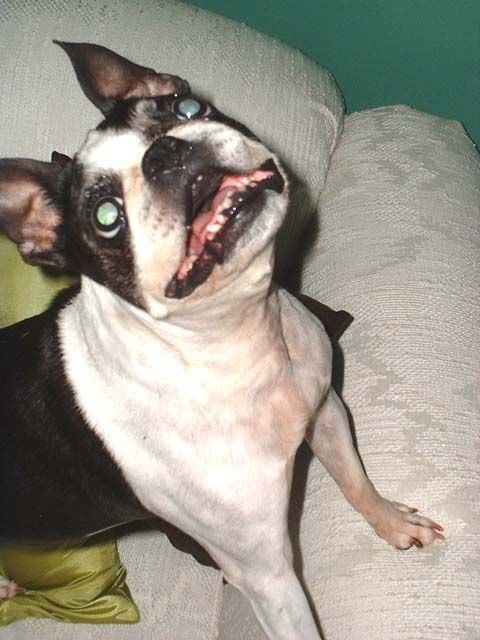 The last thing the tennis balls in my house see before they're torn to bits...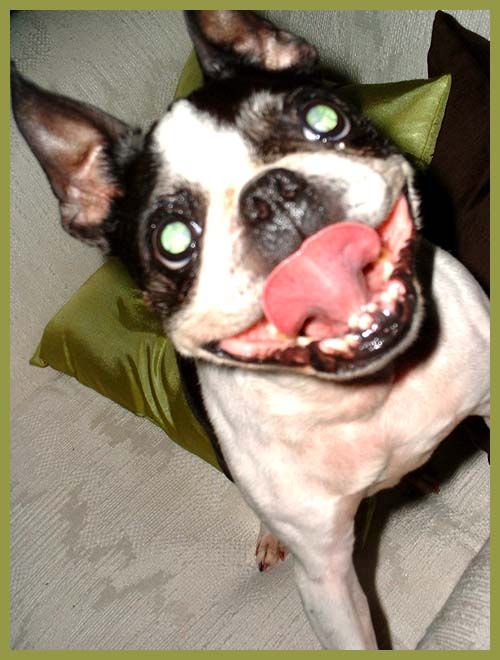 At this point, I think she was just going to get me and forget the duck..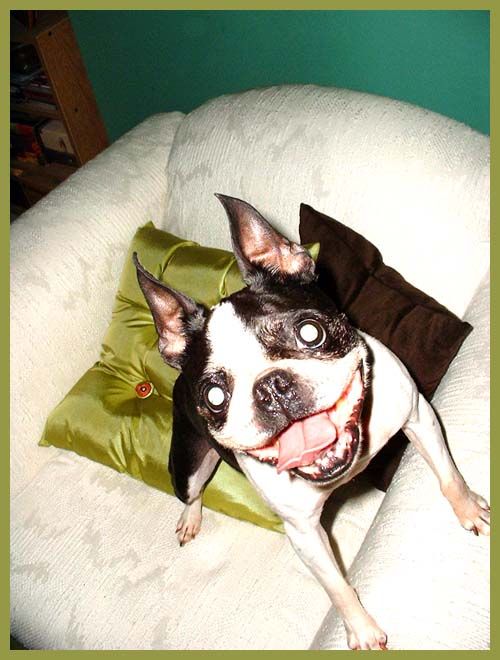 So I quickly stuffed it down the couch to distract her...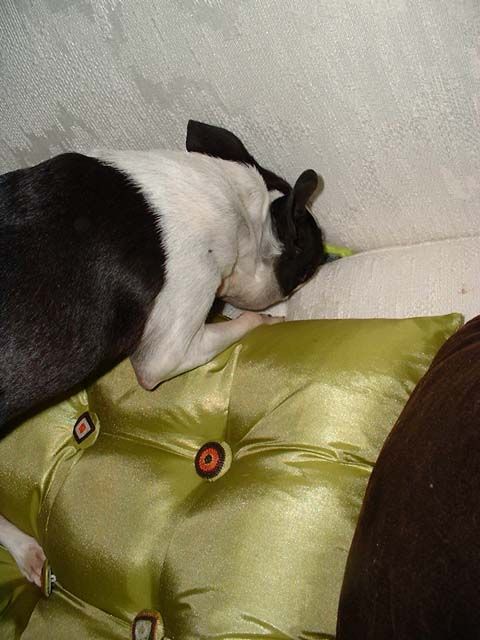 Victory at last! (That's my brother's recording studio mess there)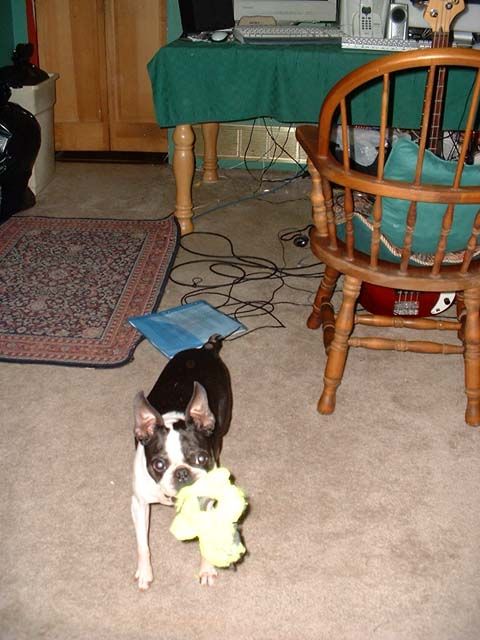 Beasties helping me watch youtube.com