I don't buy clothes for Rista, I never have, she has her gangster black puff jacket for windy days and a red sweater for christmas, and that's it, but today I found some things I didn't think even she would mind...


Pirate Bostie!!! (I had to capture this moment, Rista is unaware of the tennis fluff stuck to her lip)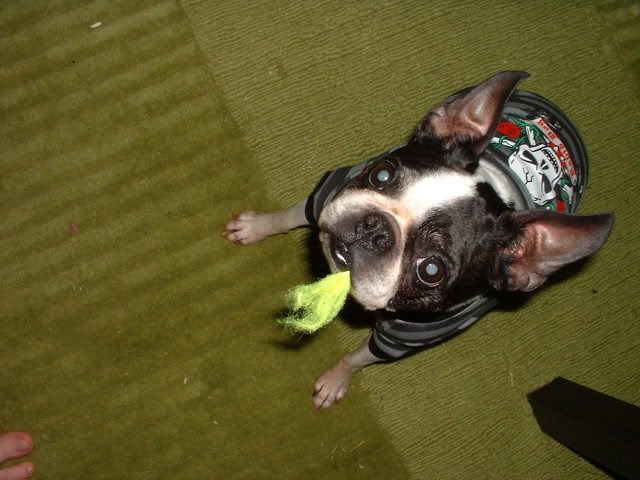 "What? What are you laughing so hard at?"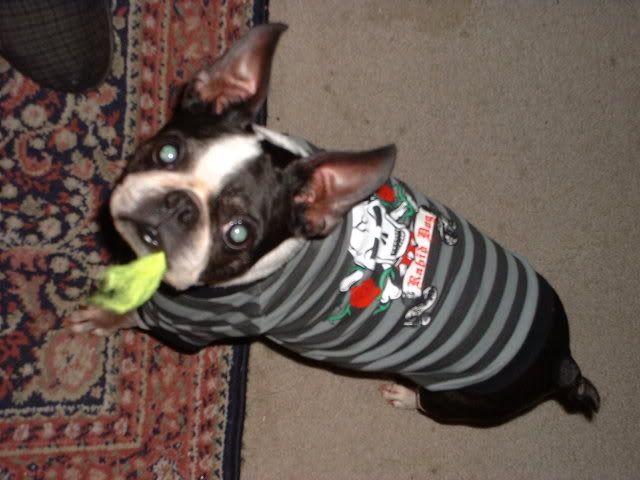 "Do I have something in my teeth?"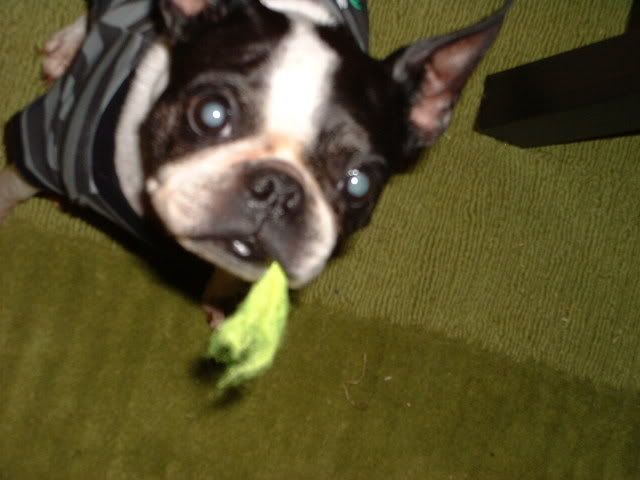 Beastie's Pirateware, it says "Rabid Dog" My brother had a pirate party for his last birthday, and I dressed beasties as "Smee" from Hook, and she looked so good in stripes, I thought, why not? After all, they're slimming!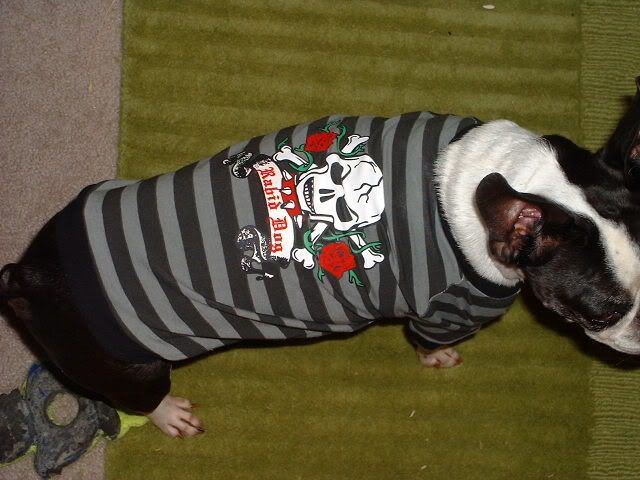 And a special sneak preview of Beasties' glow-in-the-dark halloween costume.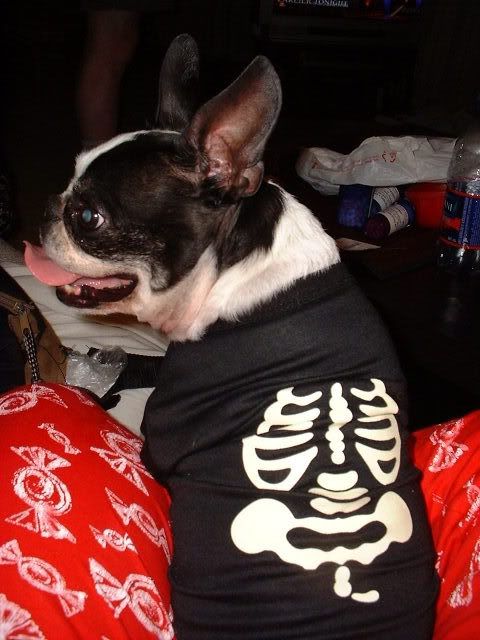 Hey, even pirates get tired...