edgar's previous owners told us when we adopted him that he'd had surgery to correct cherry eye in his left eye ... and while i've never had a boston with this problem before, i think he might have it in the right eye also. :/

is this what it looks like in an early stage, or is this just an irritated tear duct and i a paranoid mother?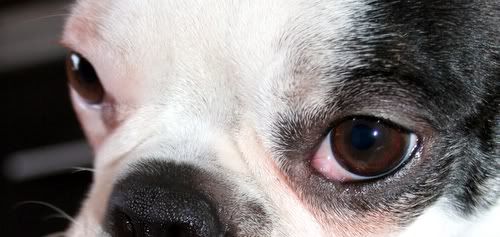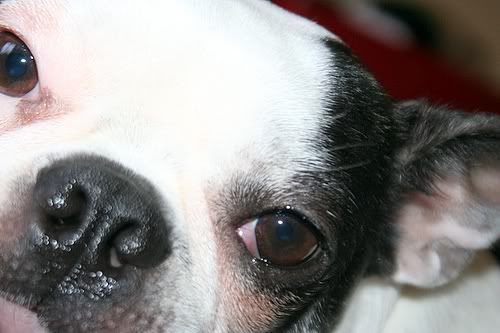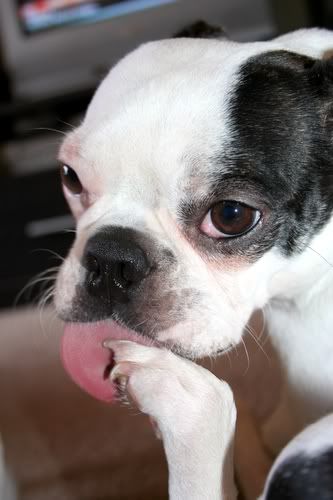 my poor little dude. :/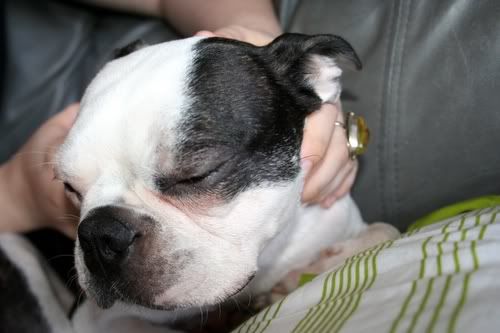 ollie says, uh, i hope this crap's not contagious.


if i'm not insane and this is cherry eye, can you guys who have been through this before give me the rundown? i know it's pretty common in bostons, but i'd love to get some sort of idea of the cost and how long our little dude will be feeling bad post-surgery. lunchbox had to wear one of those cones around her face once, and she was so miserable. i hope edgar doesn't have to go through that for an extended period of time -- he'll hate it, i think.

okay, enough babbling. please advise. :]

--a