i present to you - caesar: my bestest pup ever!




caesar is our 3 (almost 4!) month old boston terrier. he is a bundle of love, mischief and sleepiness!
sleepy caesar: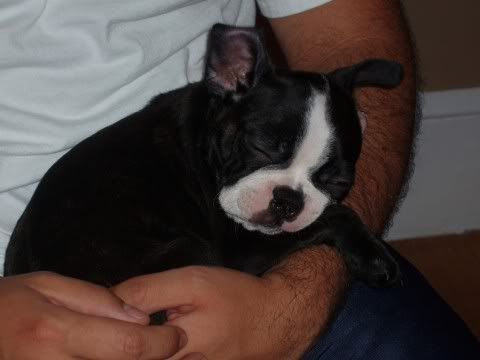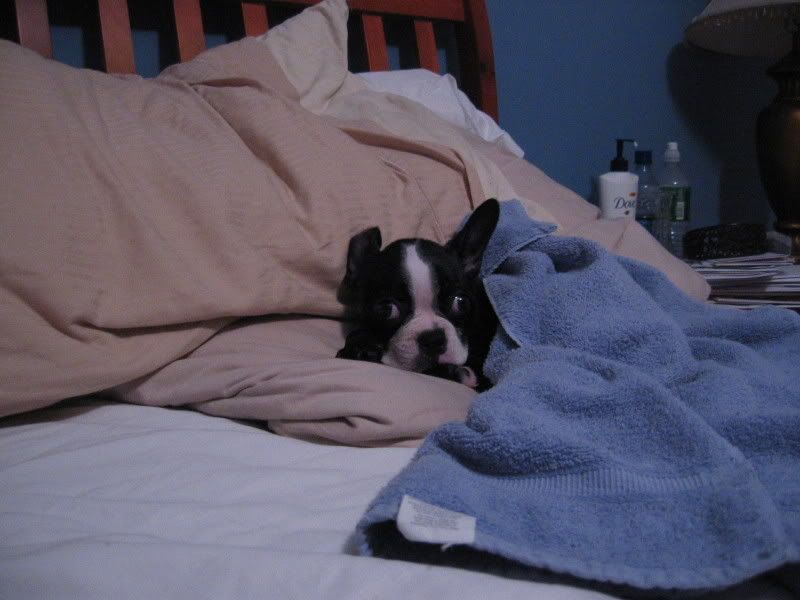 he will sleep on anything OR anyone. he is most comfy when he's on your face, neck or shoulders..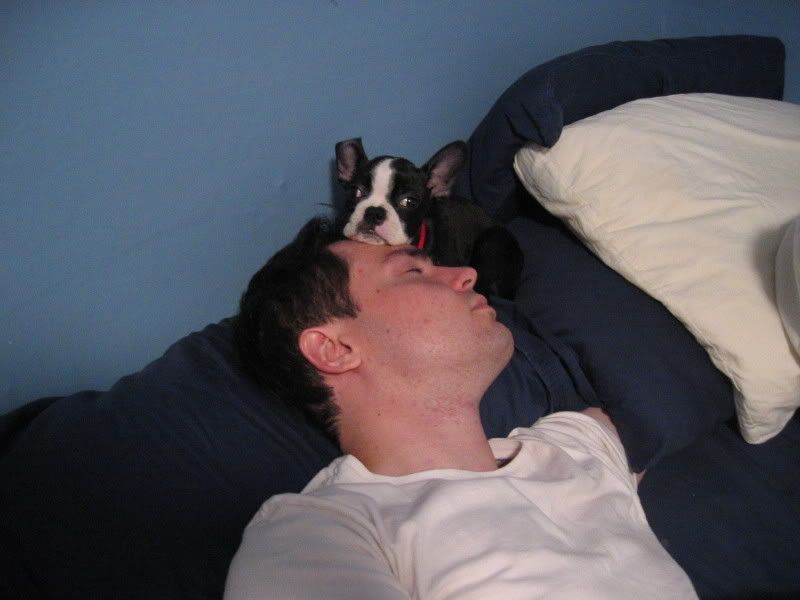 when he's done sleeping he likes to chew and play, play, play