While most people like to take a break and nap, but Bostons like to start out with a nap...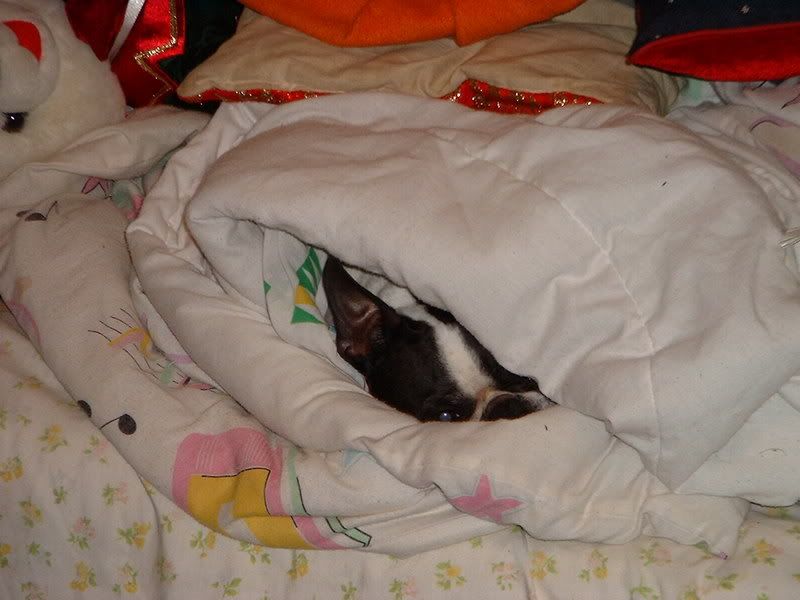 Sometimes I get too lazy to find a missing sock, so the remaining one goes to the "pit of terror"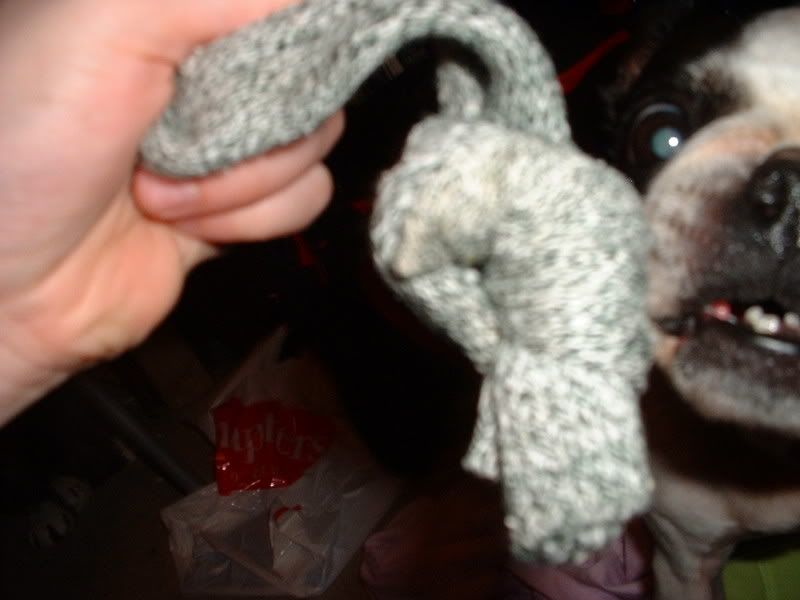 It's been quite a few years since I've brought out the "boston puppet" but Beasties seems to remember him none the less...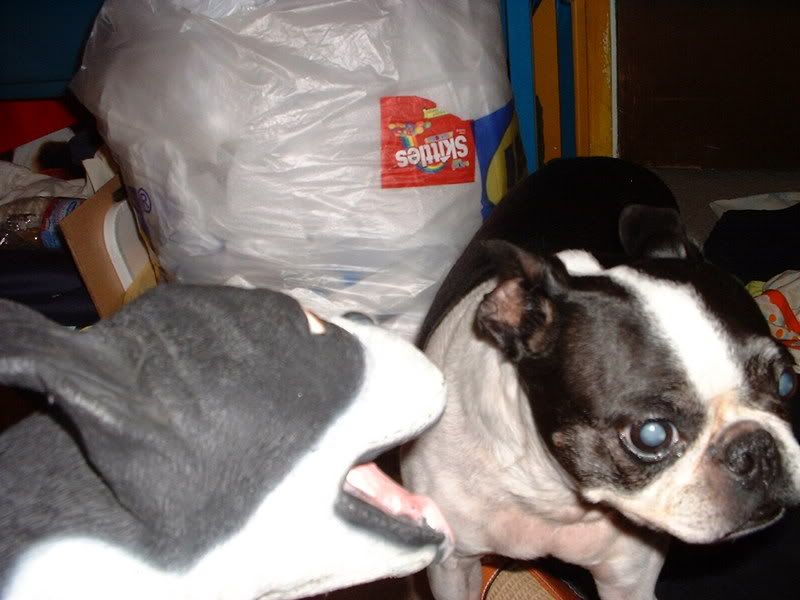 He won't find me under the bed!



So much for that idea...




The final showdown..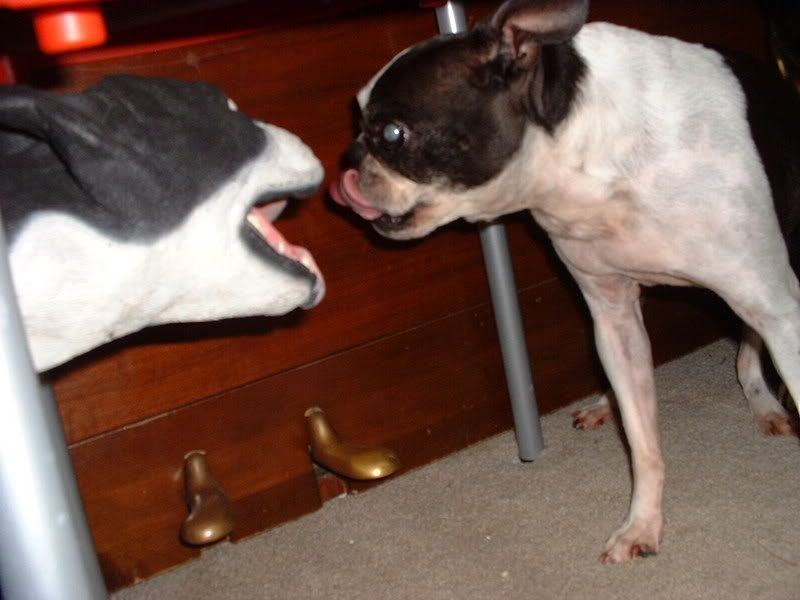 And because I'm an advocate for animal cruelty, I made Beastie's an undergarment helmet, I personally think it's very high fashion...