I bought the latest issue of "Globe" because it had a picture of Denise Richards walking her boston terrier in it, and the boston was very cute. She has 2 bostons, a frenchie and two pugs (a golden as well). The article was about Charlie Sheen wanting to keep one of the pugs, a black one named Betty.

I am such a boston addict...

There are some pictures on this fantastic site http://celebritydogwatcher.com

And here's a picture I stole from that site to share, Famke Jenssen with her Boston "Licorice"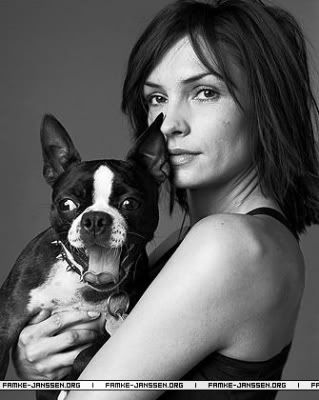 it's hard to decide who's better looking in this picture!