I just made my bed, I mean A MERE 2 MINUTES AGO and when I walked past my room this is what I saw!!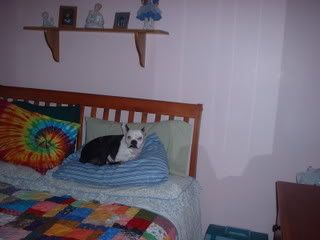 Why is it that Bostons think they deserve the best seat in the whole house! That is MY BED!!! But my hubby's pillow! :D
And for more fun, while cleaning the yard, Boss thought it would be cool to lick a toad while I was outside doing some yard work. I know he isn't a Boston, but he is a Boston by proxy! (As his brudder is!)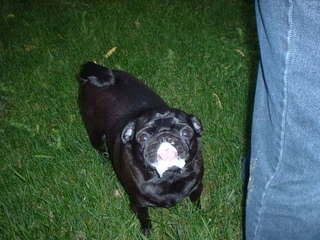 I know toads are not toxic to dogs, they just produce a substance that tastes vile to them and makes them foam. I would never let the dogs eat a toad. They were acutally playing quite nice with it, and Boss thought a kiss was in order!