Shame on whoever it was on here that bought all that halloween dog junk from old navy and spewed it all over this community!!!! SHAME SHAME SHAME. It seemed so innocent, I was in the mall, "oh look, there's Old Navy, didn't someone mention on that boston_buddies community they have dog clothes? I just have a quick peek..."



Orange cord fall coat with sheep flocking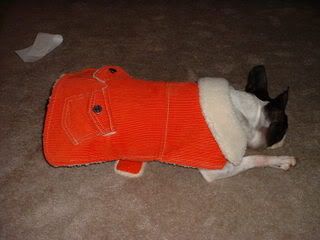 "You know mum, I remember a time when you were a normal mum, and you didn't go along with these 'fads', you defended me from frou frou outfits, and now, look at me..."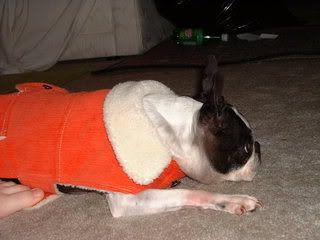 "I'm going into stasis until this is removed..."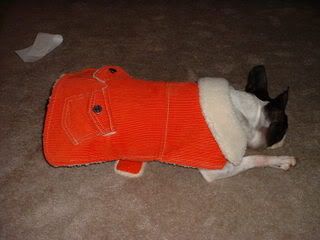 "OW MUM, that flash is bright!!!"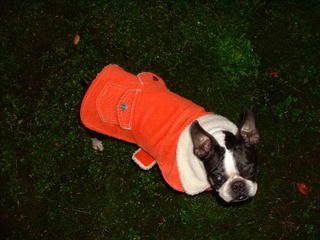 "Um mum, you didn't just take a picture of me peeing did you?"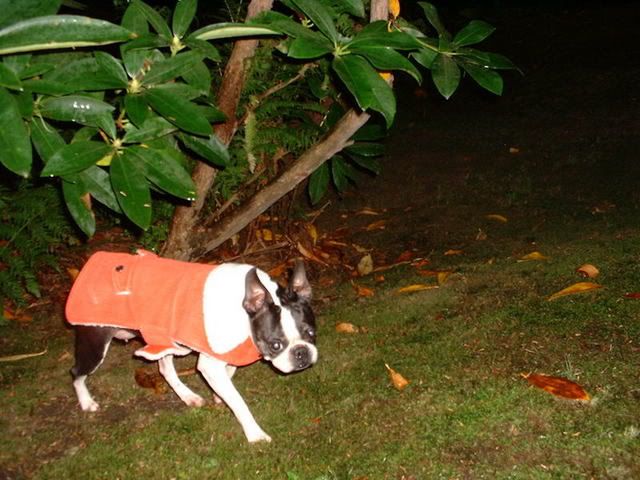 Oh yes, and it glows in the dark, so now we have a "snorting ghost" running around in the dark.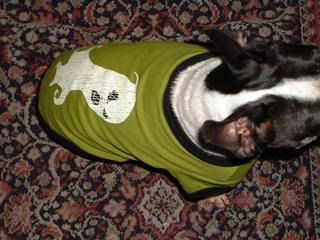 And this wonderful bag that cost me $4.50! It also glows in the dark, I actually picked it out before I saw the shirt.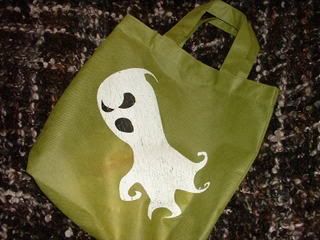 Rista told me not just pugs dream of cupcakes...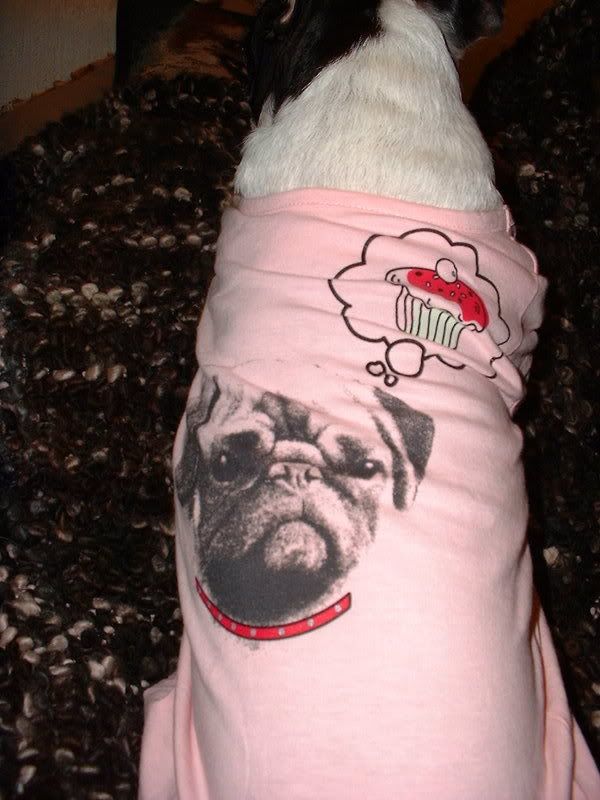 And this was picked up for Kiwi, my mum's chi...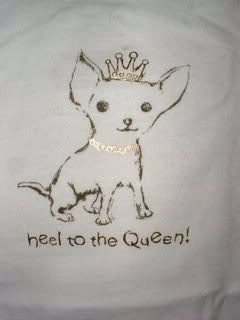 And in closing, this is why Rista is not allowed to have the tennis duck.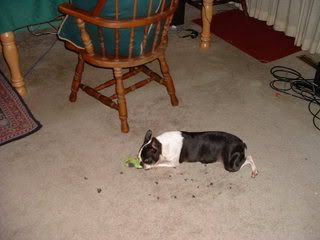 "What?"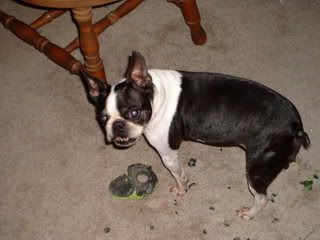 She then re-doubled her destruction efforts after I talked to her