we have a new puppy in the house. No, unfortunately we didn't add to the zoo, we are just dogsitting. We are dogsitting a 6 month old Daschund (please note his crooked face, he got stuck in the birth canal!) and a very chubby Pug. Lucy and the pug love to play, but since Andy the Anteater has joined the bunch, he prefers to watch.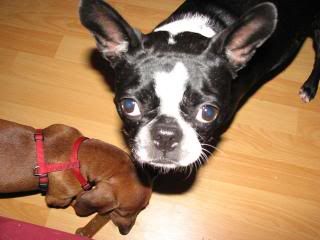 Lucy isn't sure what to think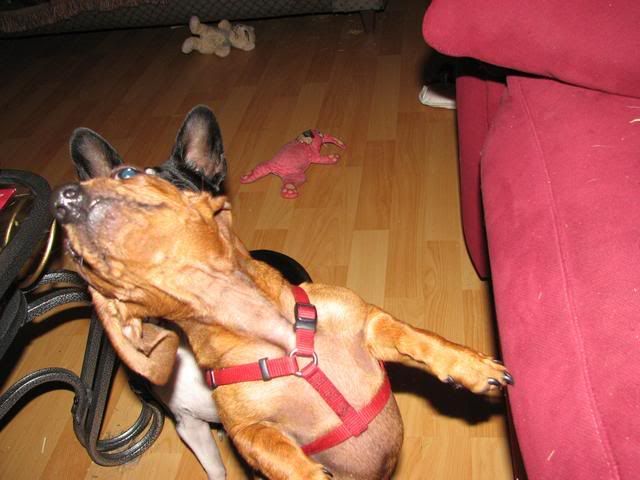 sup camera!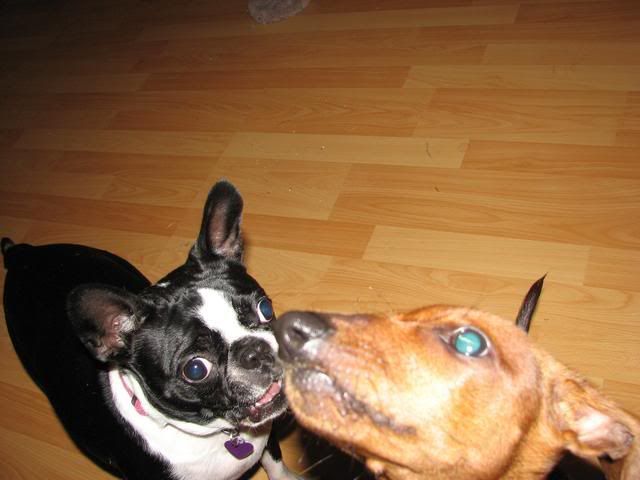 yay someone to play bitey-face!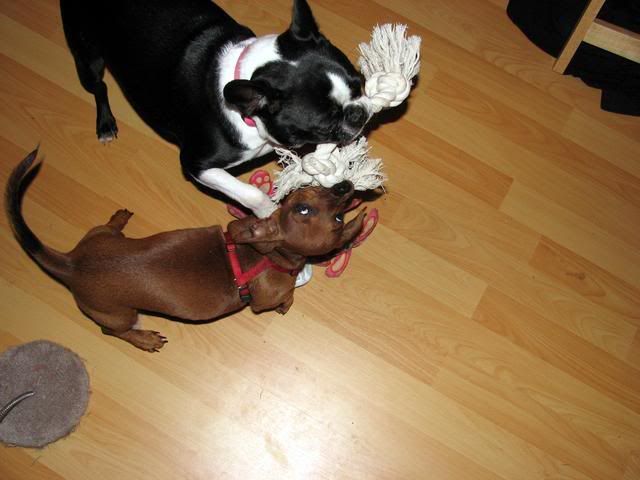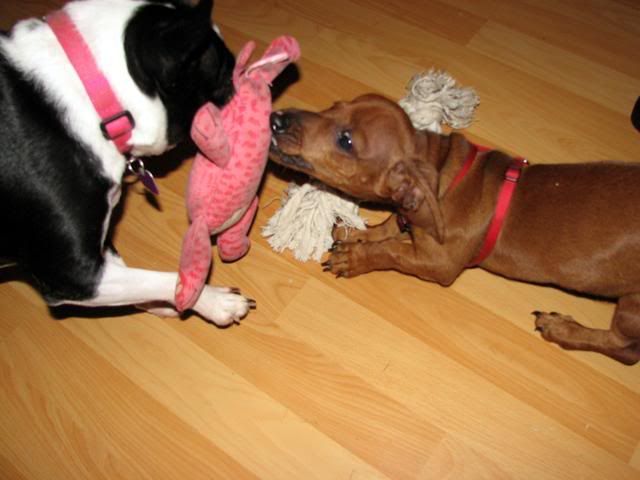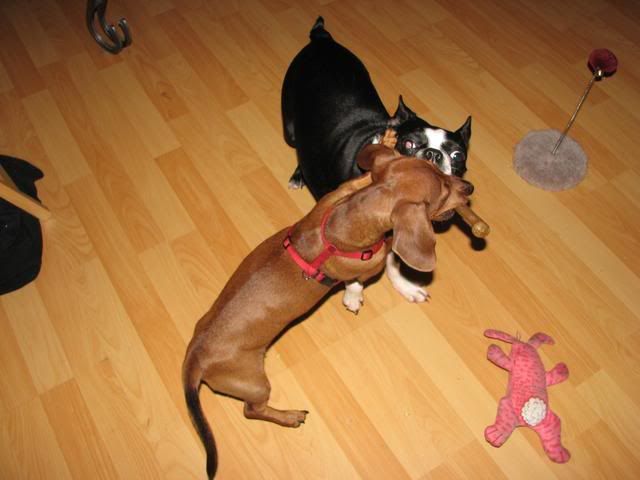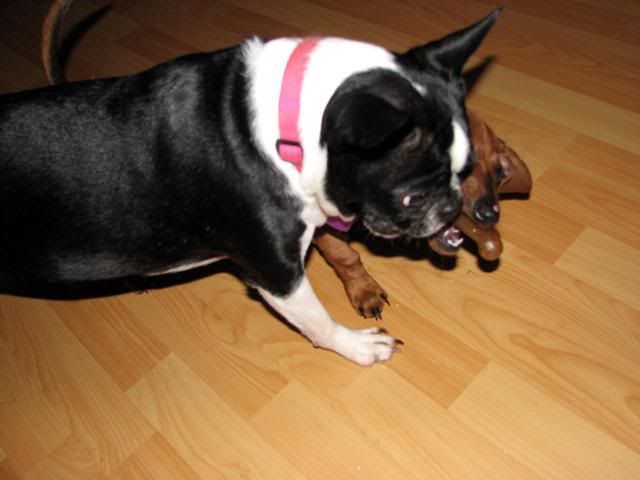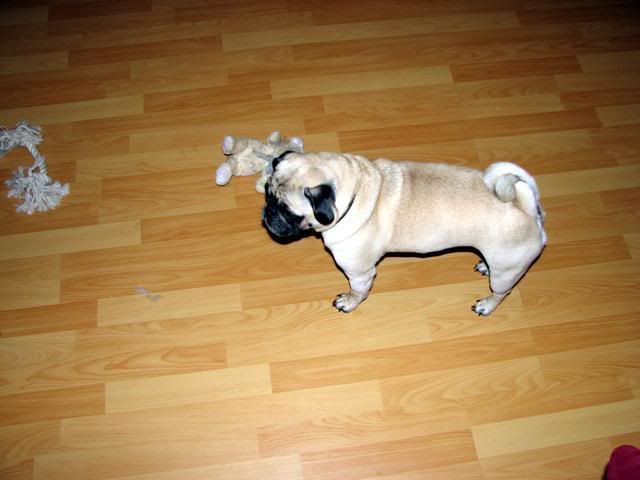 hey guys! whatcha doin?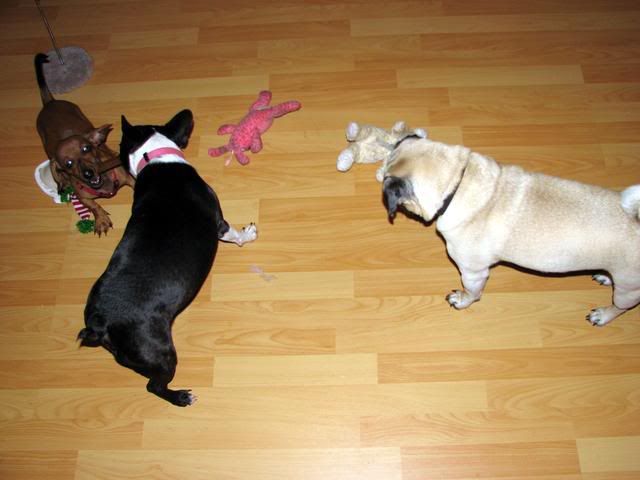 guys! can I...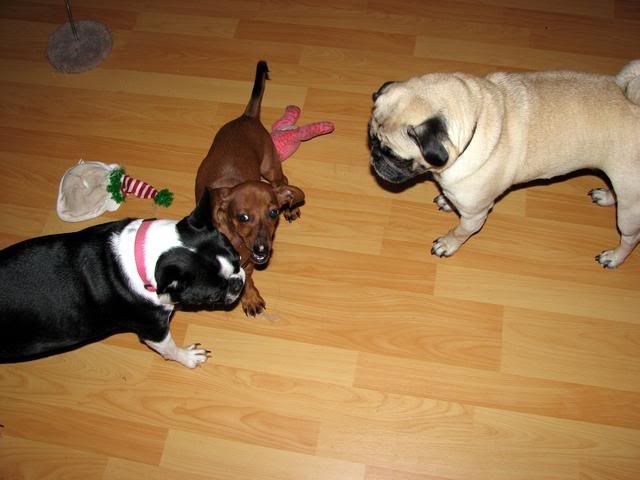 hey guys! can I play?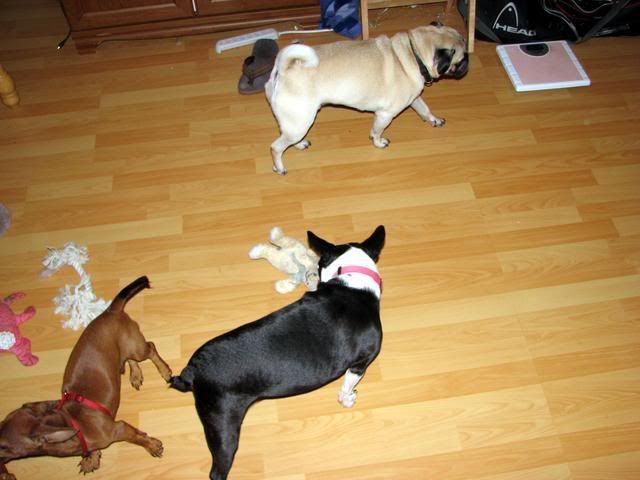 *snurfle* children *huffs off*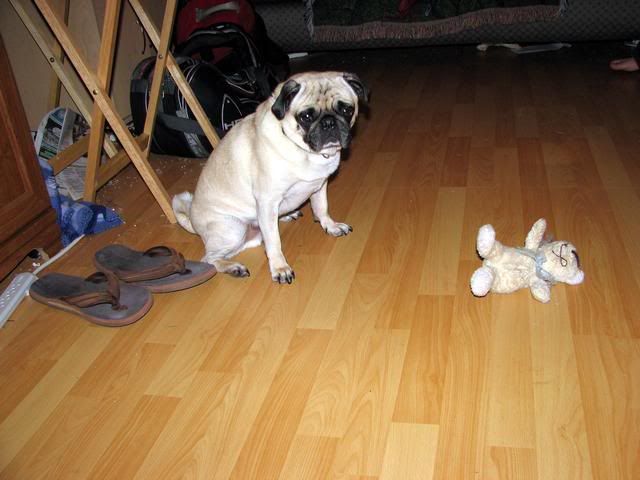 I'll be sitting here, watching you play.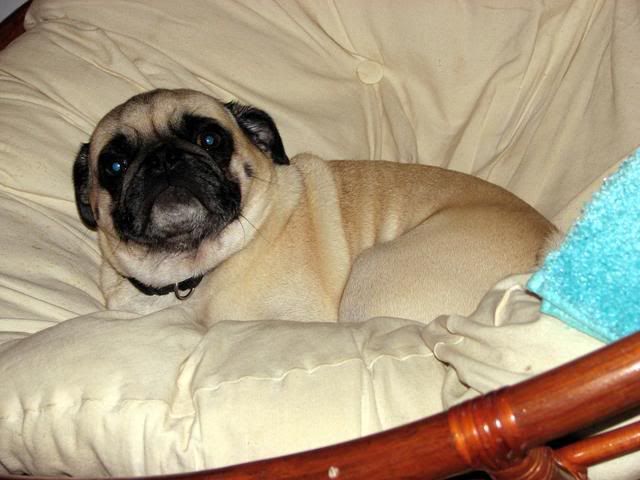 Papasan FTW!!!!!1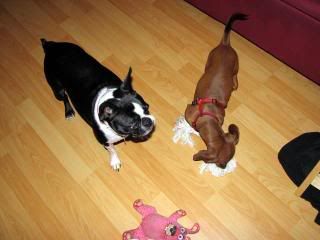 I'm so petitioning to keep the little guy. they have sooo much fun together :-p except he alternately humps and tries to nurse off of Lucy, and she is so weird, she just takes it with a worried look on her face.