Genma is doing great, he will be 9 weeks old on Thursday and is getting so big! He's doing really good with his crate now, he will actually go in there on his own and get right in his bed and take a nap. He's doing pretty good at going potty outside, but has his accidents. He went to the vet last week, he's as healthy as can be. He got his 2nd round of shots, and goes back the 26th for his 3rd set. He's also starting puppy training at my work on Sunday. Just thought I'd update you a little, and end with some pictures.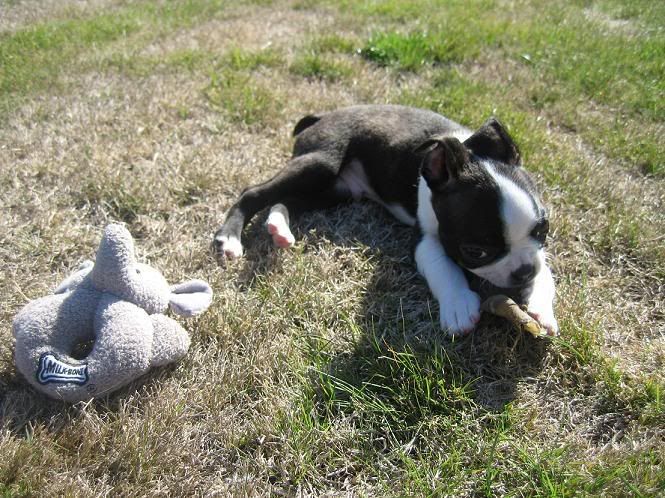 Life's tough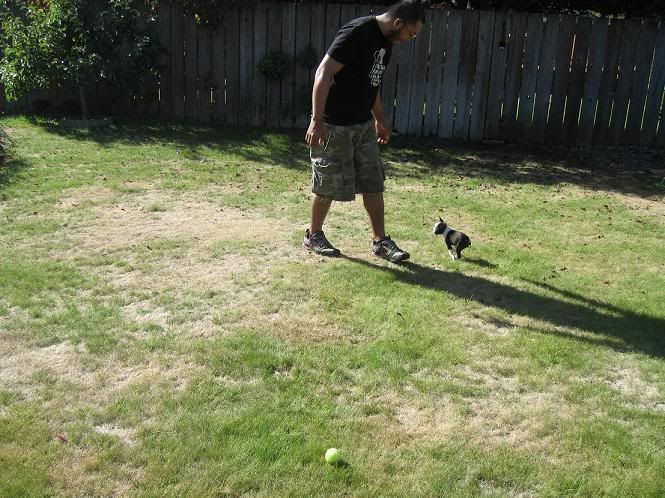 Playing with my daddy



I can still get you, even though your way bigger!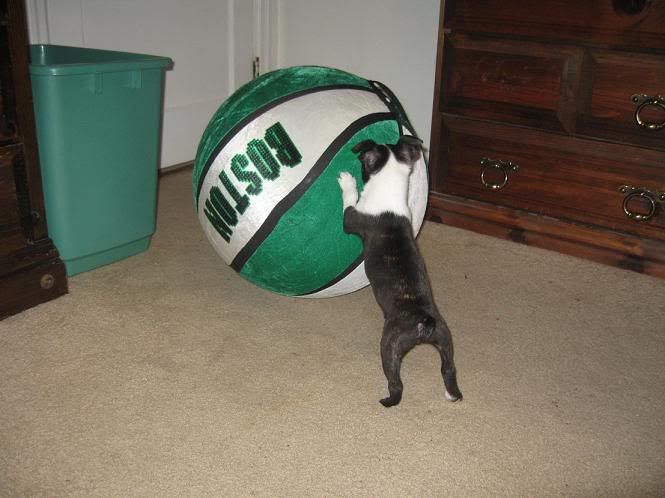 I told you so!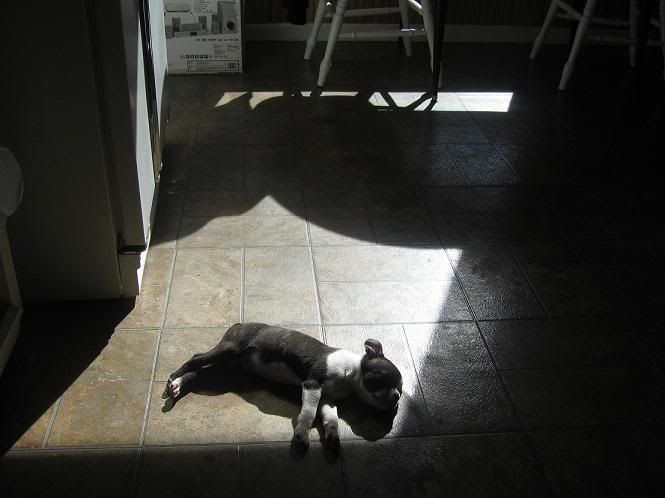 Lounging in the sun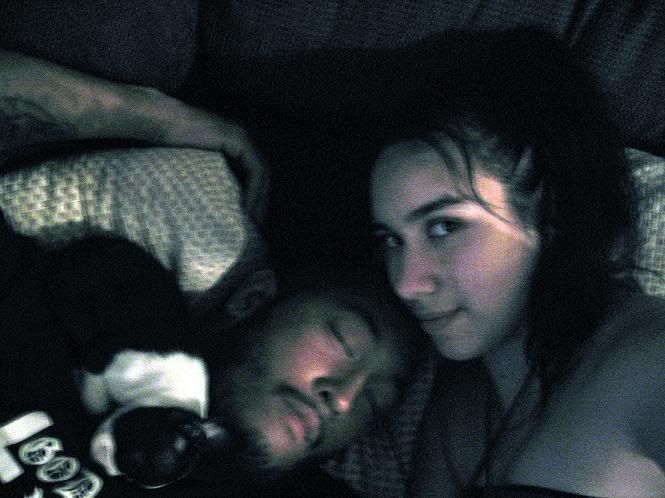 My family (me and daddy are resting as usual)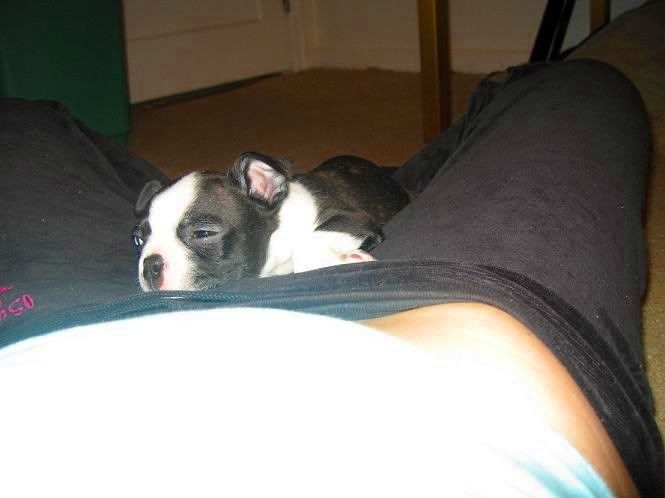 Resting on mommy's lap