Does anyone else's Boston get extremely grumpy when you suddenly wake them up with ridiculous fussing and loud kissy sounds because they're so cute when they're sleeping you just have to grab them and squish them, much to their chagrin.

You usually get a variance of these looks, the smooshed face, stuck lips, glazed expression and annoyed look.



The "I hope for you sake that's not a camera" glare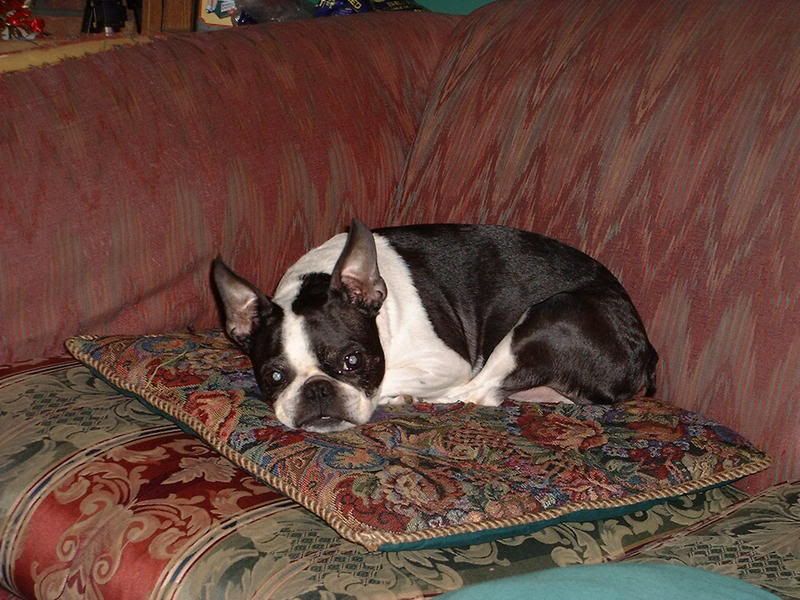 The "Huuuuh?? Whaaa....? What's going on, where am I?"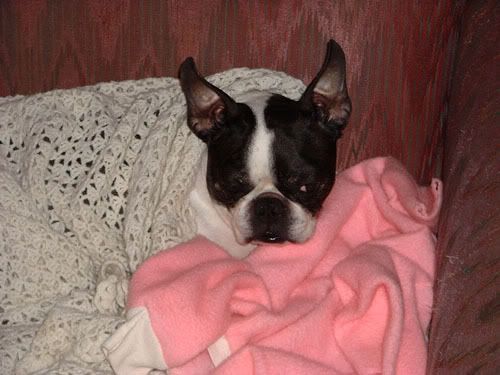 The "You're lucky I'm too tired to give you a piece of my mind"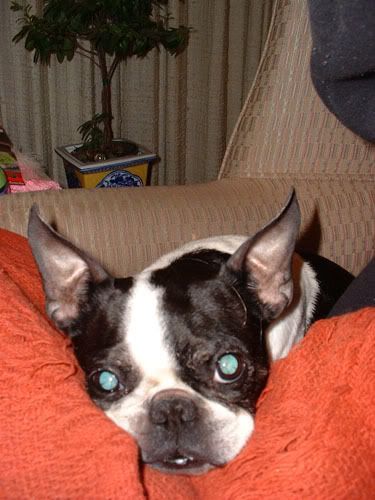 The "awww, come on Mum, give it a rest"