I can't believe I haven't been a part of this community sooner! I scrolled through.. fell over myself trying to vote for the Calender, and laughed at all the "Boston traits" that I see in my little guy. I work in a petstore, I know -I know- not the best place to get a puppy. But I strictly work in the kennel part making sure everyone is happy and healthy. I'm a poor college student who loves puppies :)
Anyway.. one day, I come to work and in the back in one of our holding kennels there's this tiny little face looking at me. Apparently, he had a bit of a cold when he came to us, so the breeder was going to take him back so he didn't get any of the other puppies sick. I took him home that night and he never left my house.

This is my Wilbur the day I brought him home....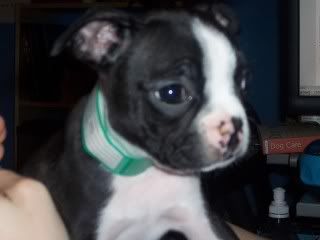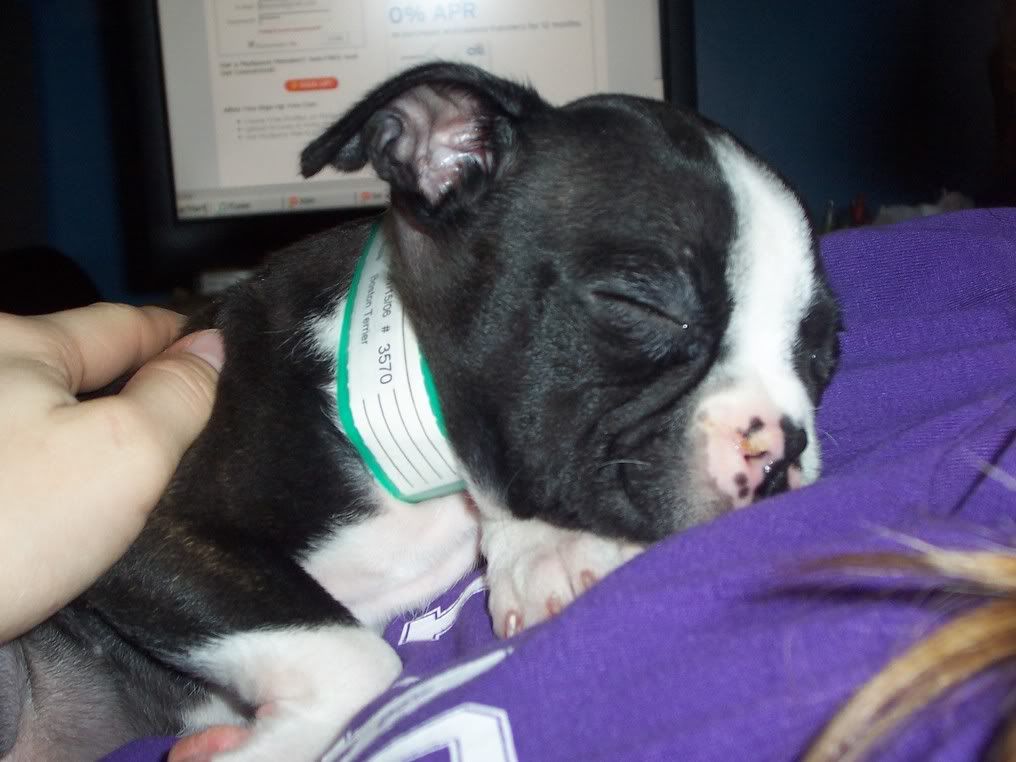 he was barely 4 pounds when I first brought him home. So tiny and so innocent! His name is Wilbur because of his piggy like nose.
I knew nothing about the breed but when I picked him up at work, he snuggled close to me and it was a love at first snuggle thing. This impulse buy was much better than anything else I've ever done. Wilbur has a hyperactive (and naughty) big brother that's 3 months older than him. Toby is a Bichon Mix I got at the shelter. And he had horrible anxiety even weeks after he came home. Wilbur becameToby's little companion. They're like brothers :)
But now my little Willy is 9 months old. He's about 17 pounds. He loves sleep and food and farting. He's smarter than any dog I've ever known. Plus he has a great sense of humor and is a decent guard dog.
He's a little fearful something and not always sure of himself. I put a lot of work into socializing him because unlike his big brother he seemed a little fearful of new people.
His favorite toys are squeakers.. especially balls. And big rawhide bones. However the ULTIMATE favorite are those Beanie Baby toys that Petsmart just started to carry. They're a soft material toy shaped like the stuffed beanie babies. However there's a squeaker in these and some part of the toy have a crinkly thing inside that sounds like a foil wrapper. Whatever it is.. he goes NUTS when he sees it! Anyone know what I'm talking about?

He's a good boy. He's got potential. He's going to start puppy school after his big brother finishes. Anyway.. I'm glad to be here!
Here are more pics of my little guy throughout the months :)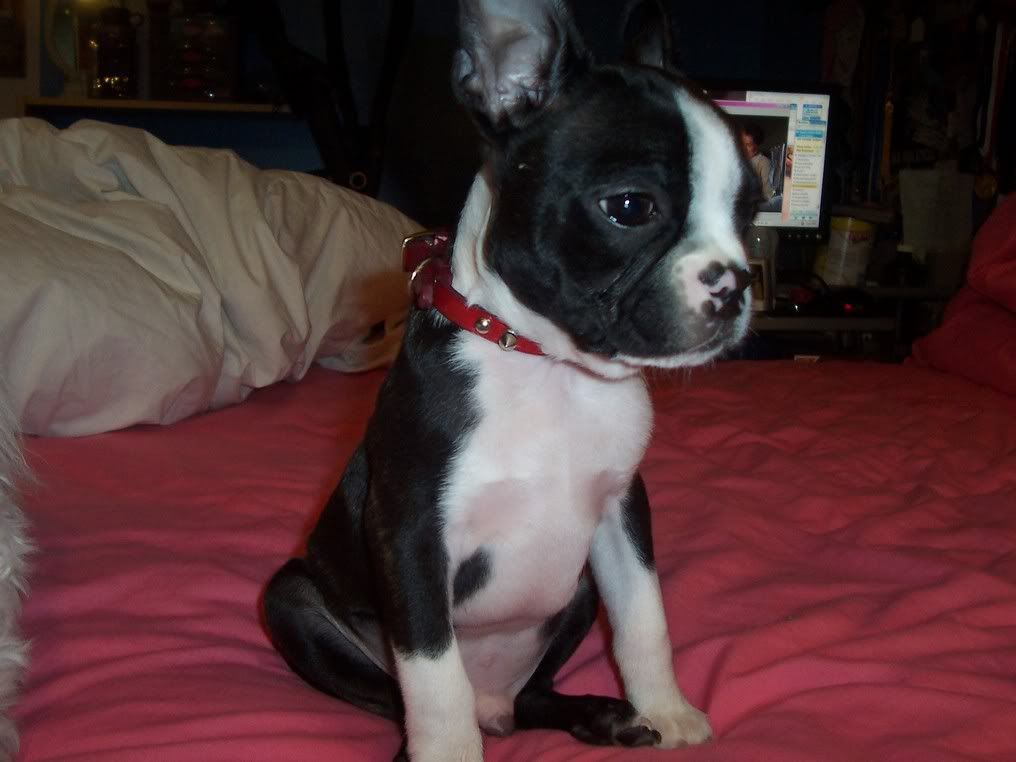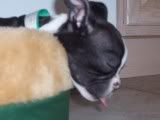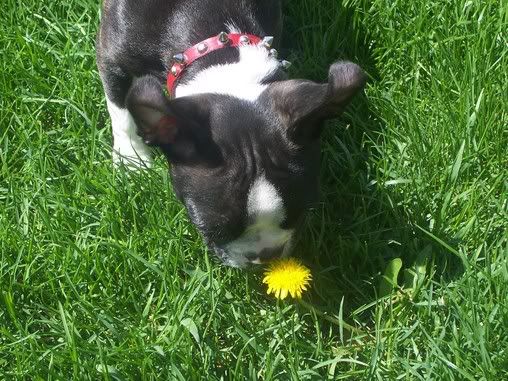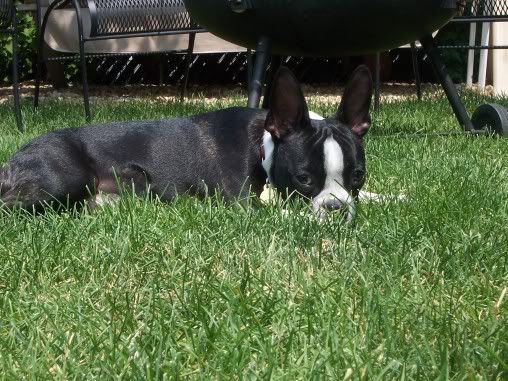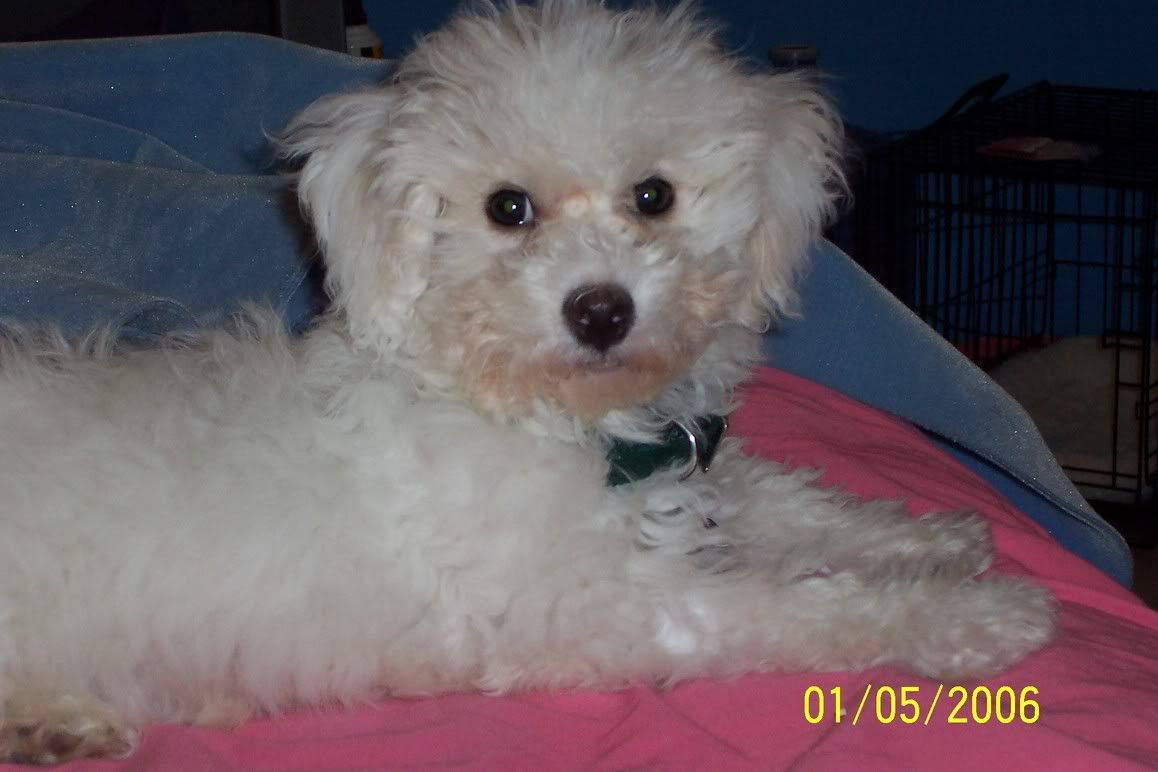 this is Wilbur's big brother :)