Oh, I love my babies sooo freaking much. They are most adorable and the best doggah brothers in the entire world. I love when they play Bitey Face and when Deez chases Bubs. Poor little Bubs, he only knows how to run in circles. O_o

Anyway, I managed to catch them in a calm moment and I thought I would share.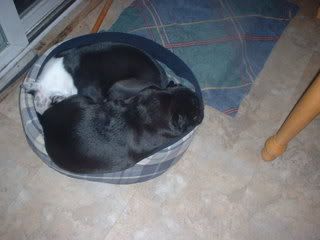 They aren't really spooning as much as a little yin and yang....