A few weeks ago Winston and I went to an all Boston party at a shop downtown. There were six Boston's present, and ALL male.

There was only one female dog there, which was the store owner's Whippet, Roxy. She loves the Boston's, but as you'll see in one of the videos.. she just wanted them to shoo.

Anyhow, I have a ton of photos and two videos to share. Enjoy!



Winston and my friend Adam. Oh so photogenic.







All of the boys and their parents.






More Winna and Adam.






They can pay such close attention when you're holding a toy or a treat.






He's getting so big! Up to 20 pounds now!!





Nursing the pheasant.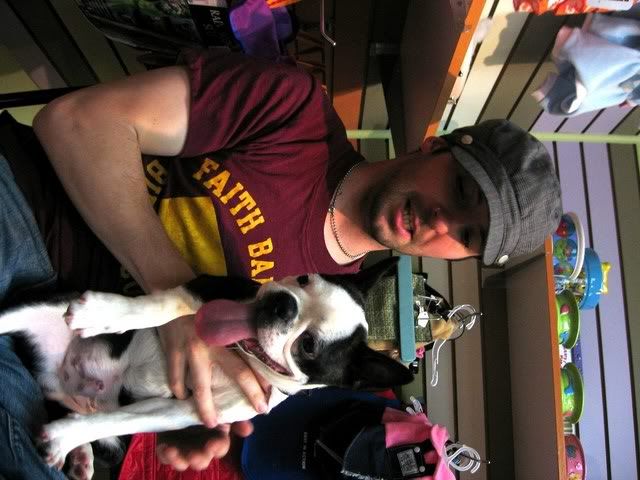 Tetley and Adam.






MORE Tetley and Adam, this time with a hat haha.






Taylor, the old man.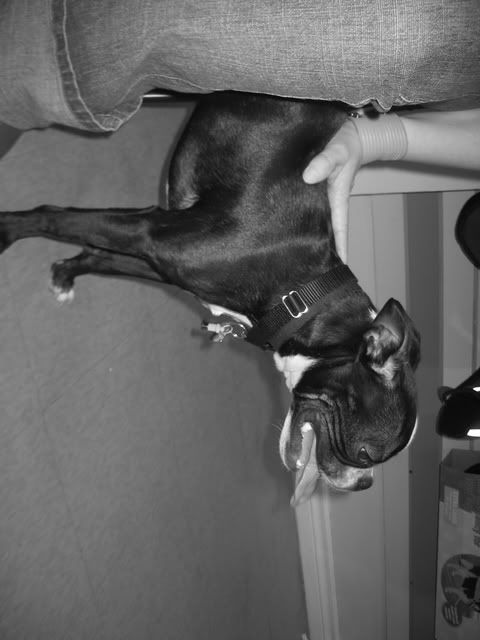 Winston :)






Hoggin' the camera!






Romping around in the play area.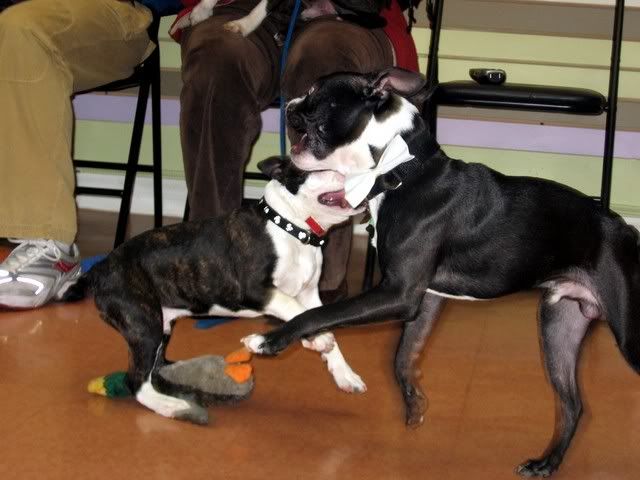 Winston, BEFORE he managed to kill his bow tie.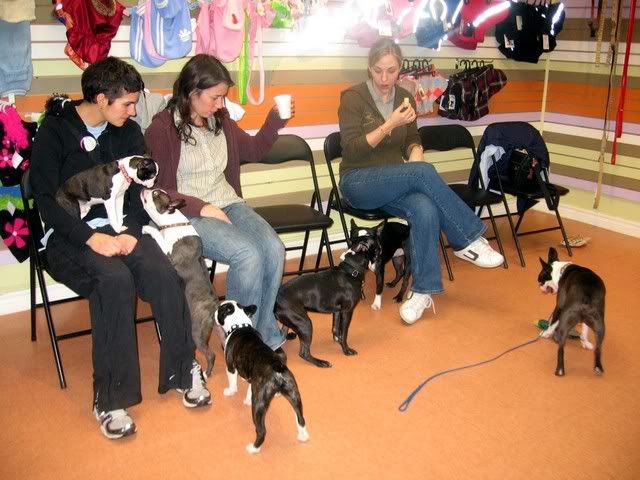 All together!




Roxy - ignoring the Bostons.


Winston - stealing toys, yelling and giving kisses.