Hello, everyone!

I'm looking into adopting a little Boston Terrier who has sublaxation of both knees. He's now 3 years old and was given to an animal shelter by his owners who were using him just to breed other doggies for puppy mills, sadly enough. The shelter was going to kill the poor little guy until the Boston Terrier Rescuers saved the day. Now he's living with a foster family, who report that he can walk, climb stairs, and jump on laps, but just gets tired easier than the others. Unfortunately the vet said that a surgery only helps puppies born like this, and since he's already 3 years old, a surgery will do more harm than good.

I'm just wondering if anyone has a Boston like this, or knows anyone who has one like this so I can find out more information on this deformity.

Here are some pictures.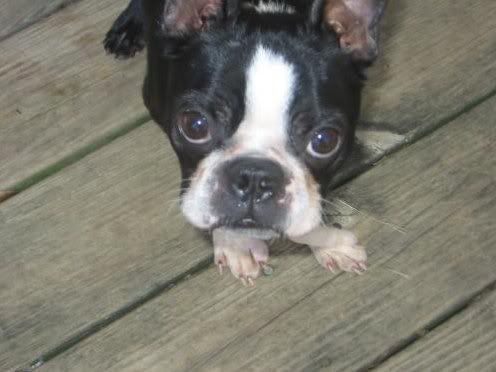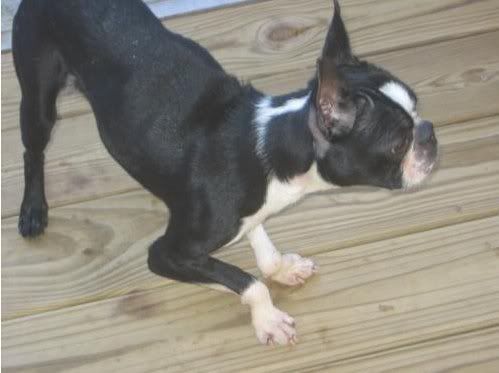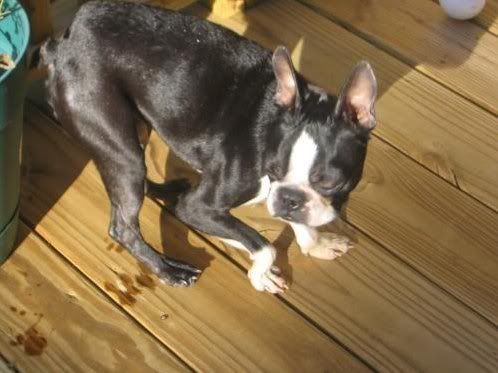 Thanks for your help! I hope the adoption goes through!