Beasties is very displeased that the west coast is once again having it's bum kicked by the worst storm in decades.
All of you out there in boston_buddies, for the love of all things good, RESCUE ME!!!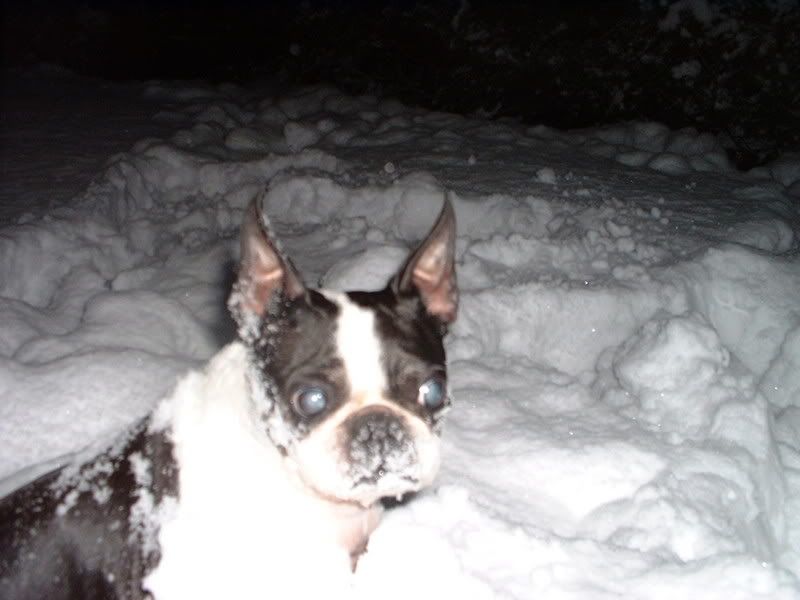 Gosh, why can't I pee on paper in the house like the other dogs do?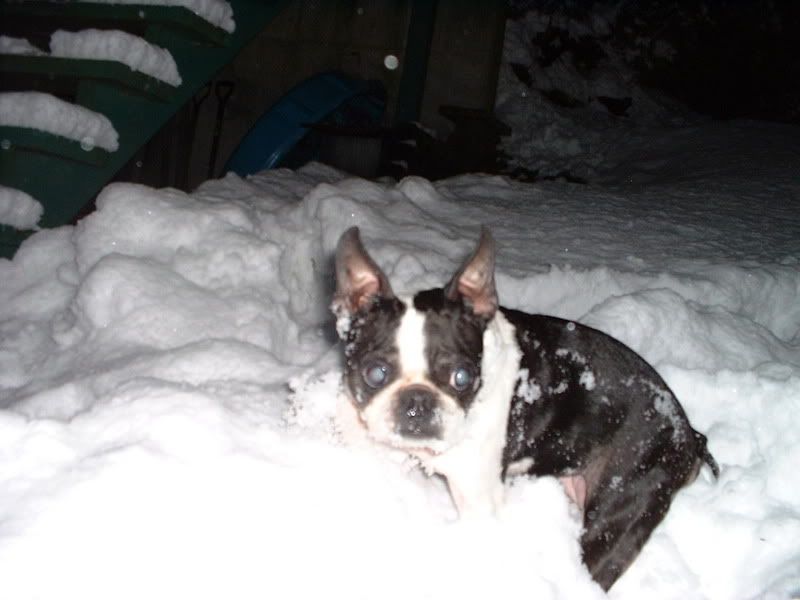 I can't get up these stairs, which means I'll have to bulldoze through the snow up the hill to go inside.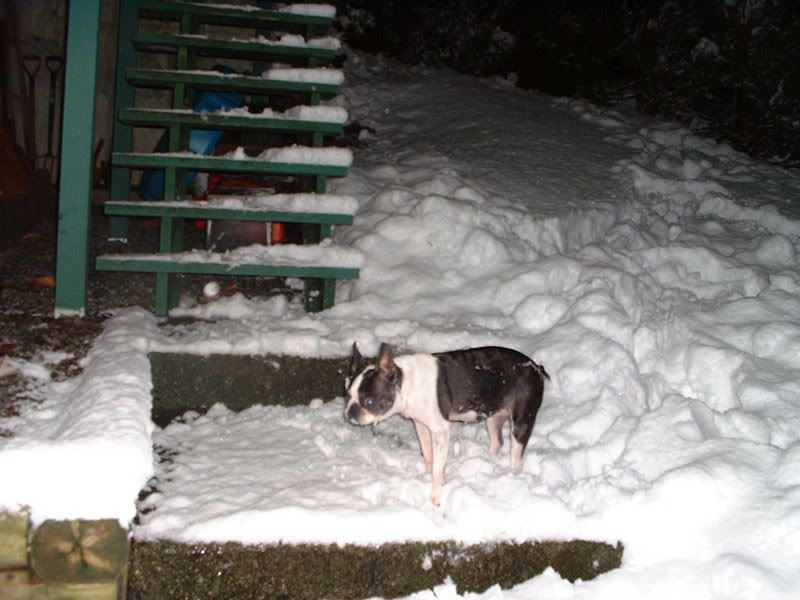 Fine, there you go, a little pee-popsicle for you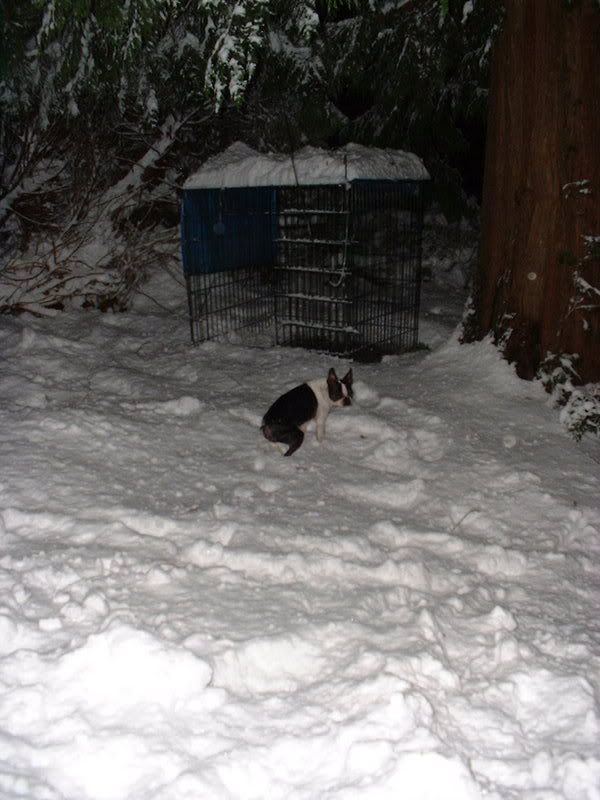 Look, even the CARS can't get out and go anywhere, why should I have to?
Crikey, bostons have to do everything for themselves...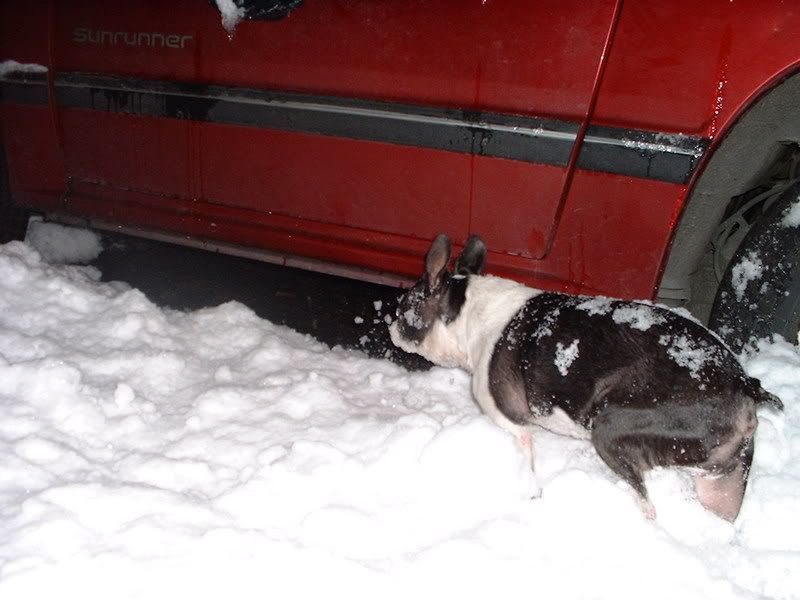 ...just have to clear this drift...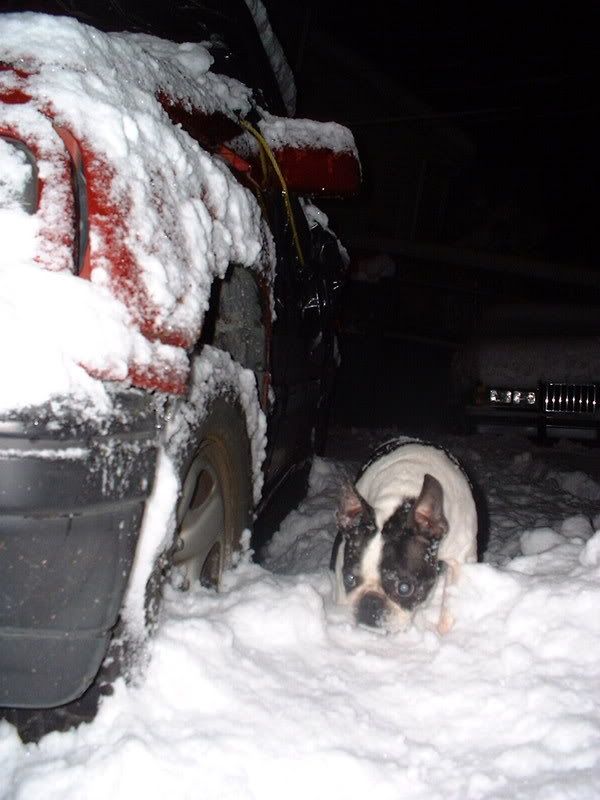 Adios amigo's, I have to get this frozen naked bum inside