The rule in our house used to be that when it was time for us to eat, the pups would go in their kennels (usually with a treat or something to distract them). Of course, we are lazy and don't enforce this, so we're pretty much always eating with an audience. Is this familiar to anyone else?


When Edgar gets caught eating something he is not supposed to be eating, he tries to move it around in his mouth so I won't see it. The faces he makes while doing this are hilarious. (It would be awesome if he would stop trying to eat paper and plastic, though. I swear, no matter how much I clean, they will always find SOMETHING forbidden to chew on.) This is basically how it goes:

Me: Edgar, what do you have?
Edgar: What? I don't have nothing! Look at my face!
And then he does this, really fast:
Me: Edgar, open your mouth and show me what you have.
Edgar: Surprise!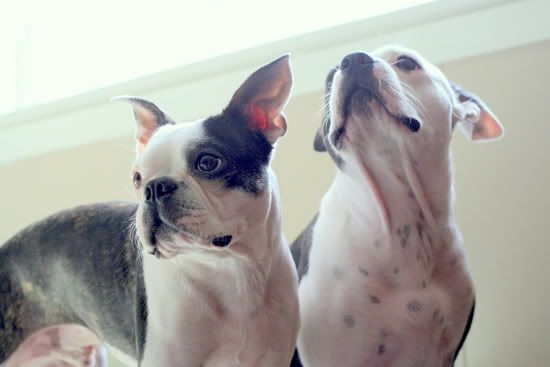 --A