its so funny... when I saw "Ninja... wanna watch youtube?" he gets all excited, hops up on my lap and literally sits there and watches videos for quite some time. When he gets real excited he puts his nose super close to the screen...as u can see in one of the pictures. He also loves tv/movies with dogs or other lively things in it. I'm going to rent 8 Below soon just so he can watch it. We're going to have a movie night together soon. Ha ha.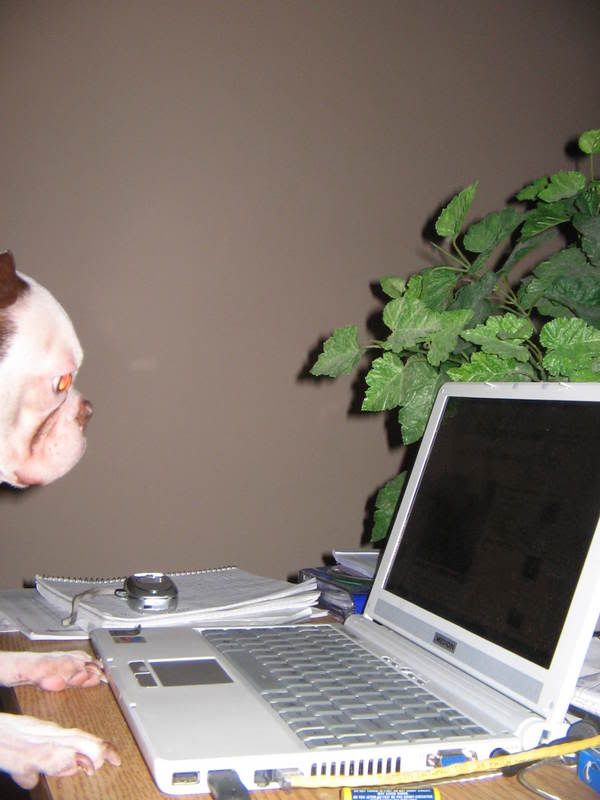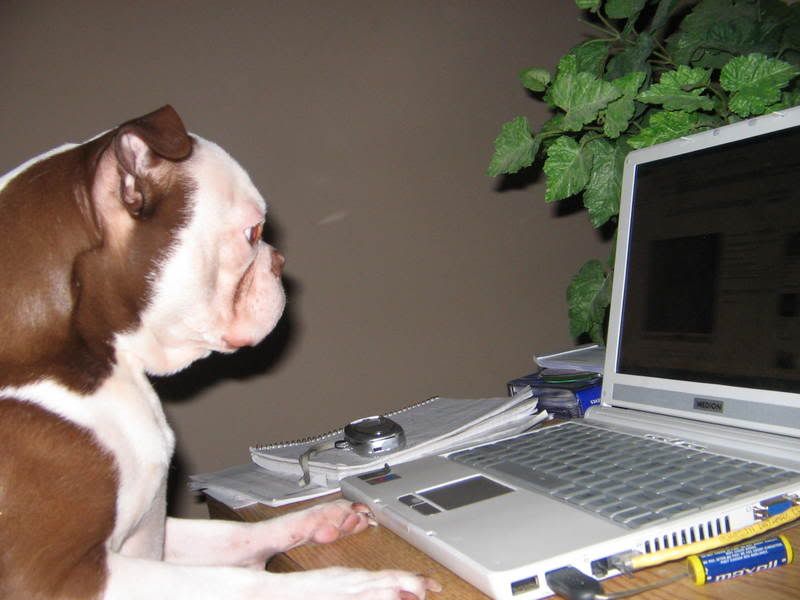 do any of your bostons do this?

ps. the white scratch on his nose is from our last boston terrier meetup where he was attacked by another male boston :( poor baby had two scratches on his nose, the scabs have now fallen off but he has 2 white marks from where the scabs fell off, eventually they will go away.