around the first week of feb. i posted about a boston terrier named prancer that i was fostering, i asked about high fiber foods to help with his loose poopies.

His poops are good now. Thank you for all that helped me with that.

And since the last post, i have now adopted prancer. I tried not to fall in love, but i couldn't help it.

Here are some pics of my little man.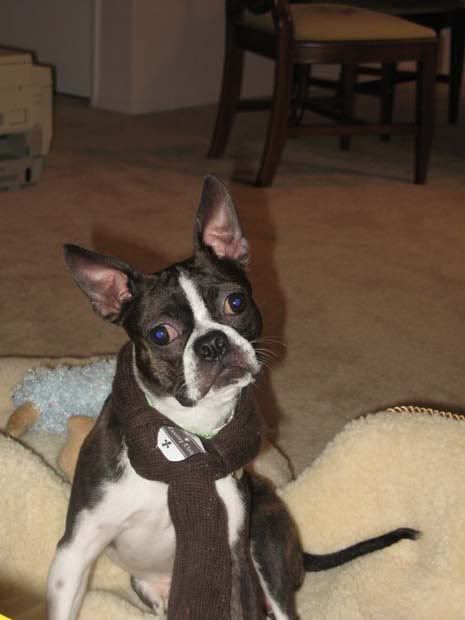 trendy pup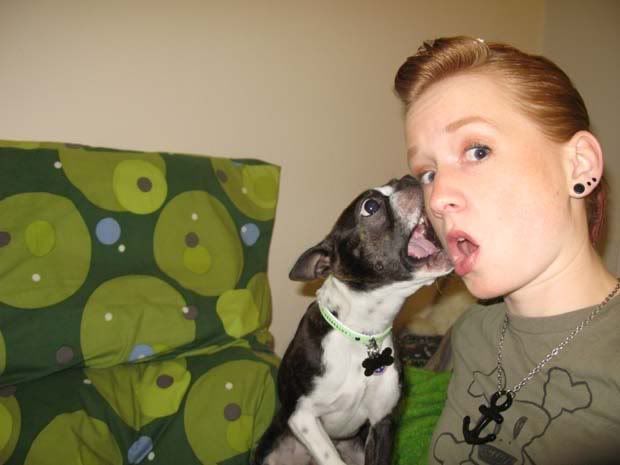 he's a love biter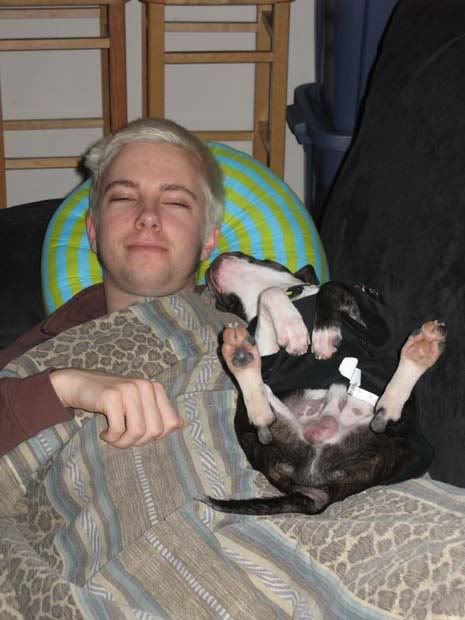 sleeps hard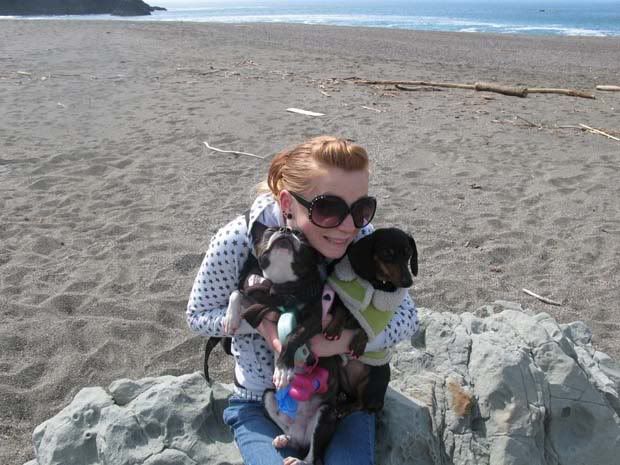 His first beach trip with his roommate suzie the weenie

Anyone else have a boston with a tail?
His is pretty long