Hi, my name is becky and this is LuLu. I've been lurking for a while. My LuLu is at least the 3rd or 4th LuLu that I've noticed so far here. She is about 6 months old and I got her from www.petfinder.com. I intend to get another dog for her to play with whenever I buy a house with a fenced in yard.

NON-doggy info: I have 2 daughters; 5years and 1year. I have 8 pet rats and 3 degus.
I've been here daily reading about all your doggies since I decided to get a boston.

So, "Hi." here are LuLu pictures and I'll talk to all of you more later.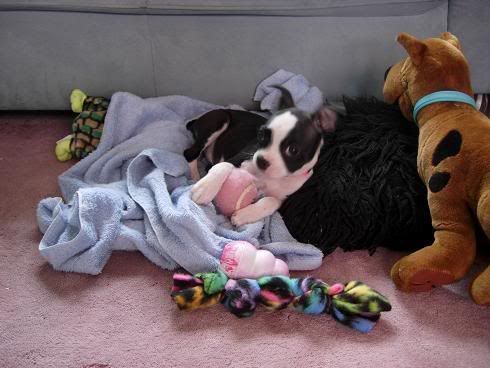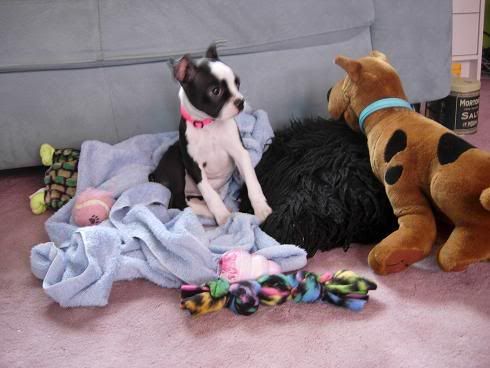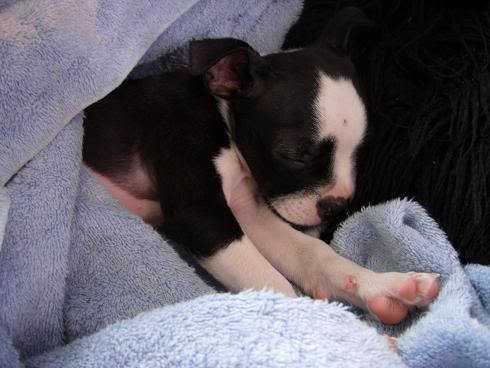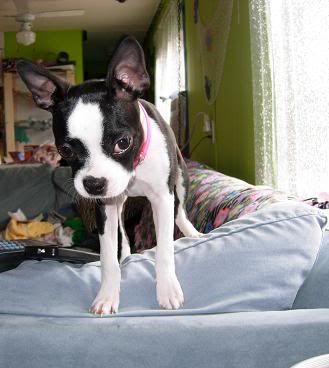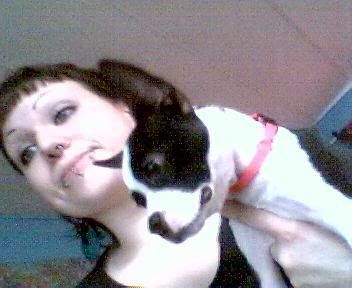 Me & LuLu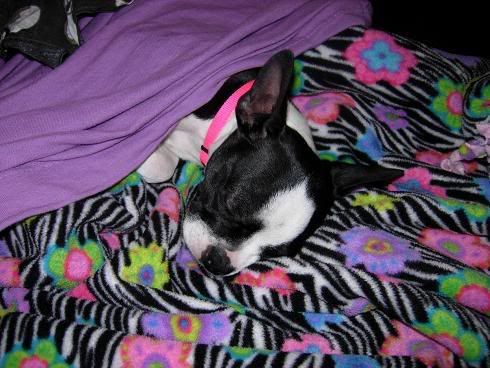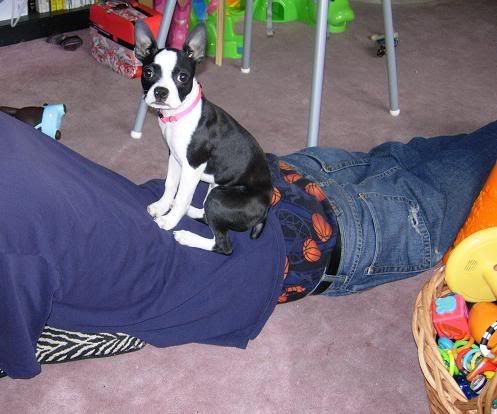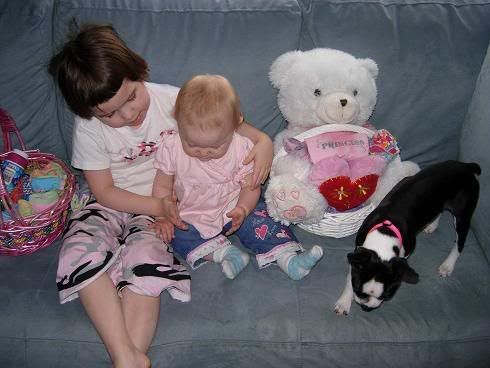 LuLu on Easter getting into a kid/easter basket photoshoot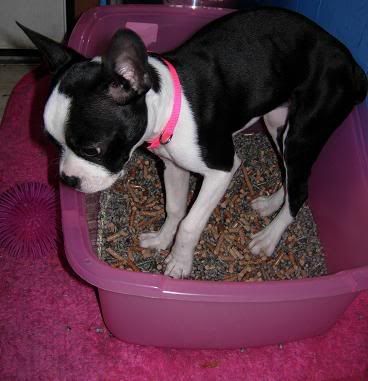 She is litter box trained indoors (although she goes outside for playing and excercise to parks and out in the yard when me and my kids go outside). She's waiting for me to get the camera out of her face so she can potty.