SOOOOO!
i have the opportunity to adopt this 10 week old girl...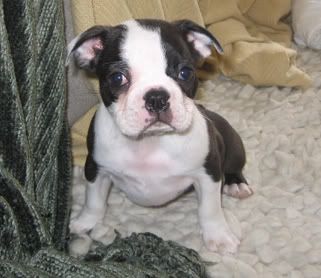 i just adopted Prancer in feb 2007 he just had his first birthday in April...
i know i want to get him a sister... but do you think i'm rushing things to get a new pup now?
Prancer is MY first dog(ive always had dogs, but since i moved out of the rents house, this is MYYYY dog).

how many of you have two(or more) bostons? and how long did you wait before getting the second?

I really think prancer would love having another boston around...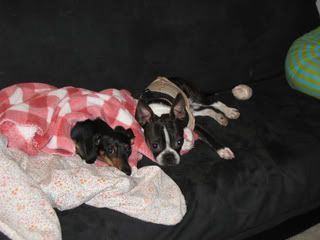 here is a photo of prancer with his roomie(soon to be ex roomie) who hates prancer... this is one of those rare moments where suzie let prancer lay next to her... he trys to play with her and she gets all pissy...

this is sooo hard! and i love the fact that she is a rescue.... i'm sooo big on rescue dogs... and a puppppppy!!

i have so much thinking to do....