Baxter on the way to Michigan. "Are we there yet?"



Proud dad holding little Bailey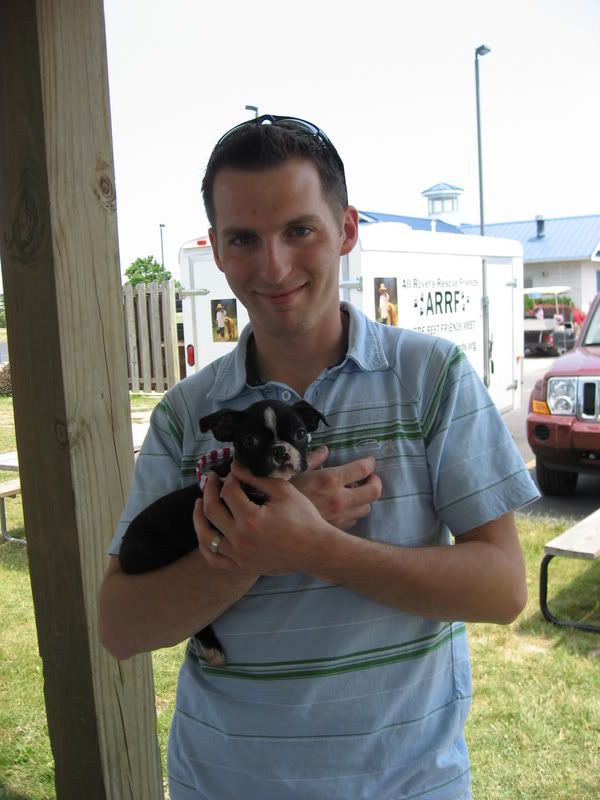 Family portrait (please don't mind the way I look- being pregnant and in the car for 6 hours doesn't really mix)



Looking out the window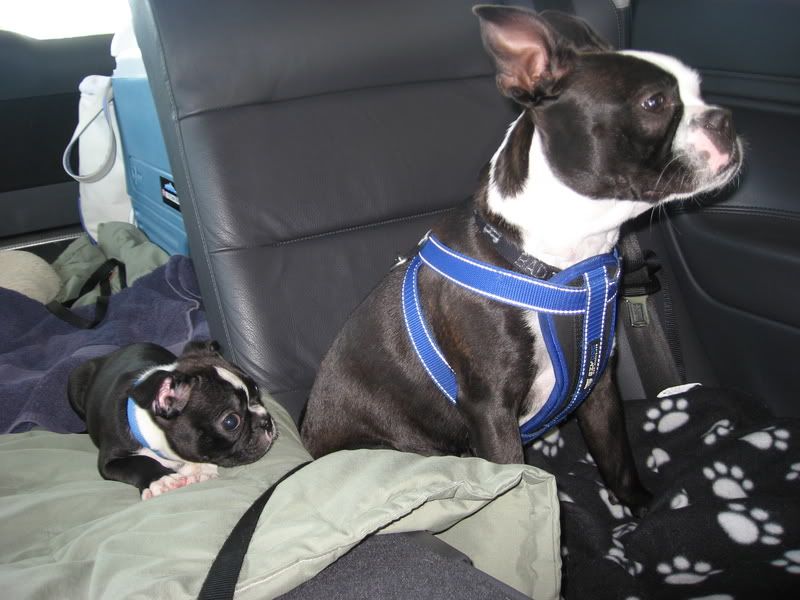 Panting together (she looks like Baxter's mini-me here!)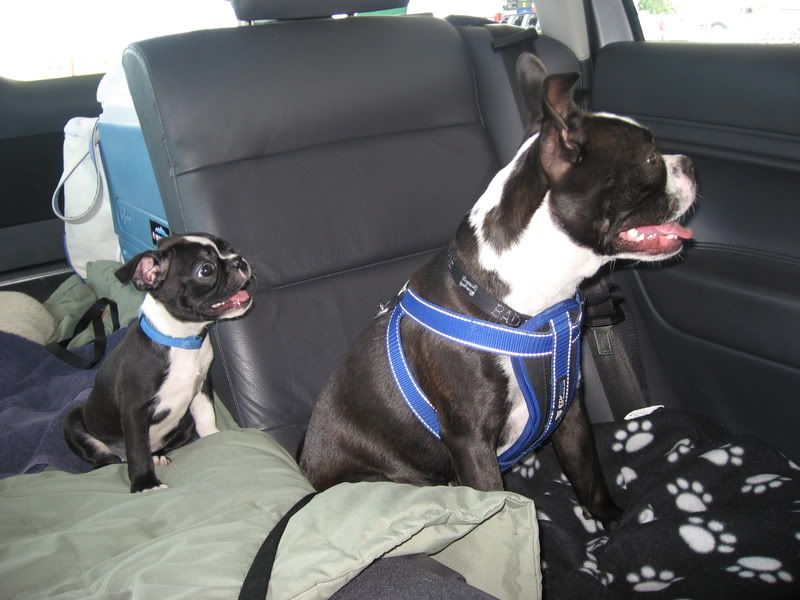 And of course napping together



First bath (not a happy camper- and even afterwards she still stinks!)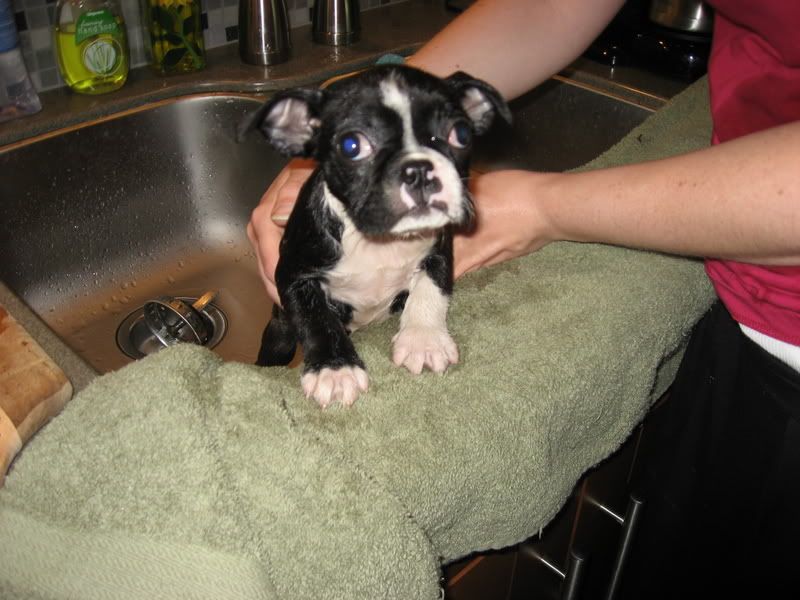 And how she likes to spend her time- sleeping on the couch



We need to buy her a pink collar (people keep calling her a him) and I need to get a harness small enough for her.