hi everybody! new member here.

i am melissa and the newest member of our family is penny lane. we just picked her up last night from a breeder and brought her home. we swore that we'd see litter after litter if we had to if we didn't fall in love and after months and months of researching and spending time with a neighbor's BT, we decided to start our search. penny was in the first litter we went to see. i didn't think i was wild about brindle, but her coloring is so beautiful. her personality is so sweet and laid back and hilarious. she was born on easter sunday (the day after the first pet i ever had - my kitty, bastian) died. there's something special about that to me. anyway... i haven't had a dog since i was a child and neither has my fiance. we are learning things as we go. lots of research ahead of time, lots of learning now. we took penny into the vet this morning after noticing tape worms on the towel last night. she's all taken care of now and hopefully we'll see some improvement after that and the heartworm/tick and flea treatment we'll dose tomorrow. no noticable ticks/fleas right now, but it's obviously been around her at some point for the tapeworms to be there.

long-winded! anyway... here is penny lane. i hope you all fall in love as much as we have (and just since last night!) and i look forward to meeting you and all of your babies and asking many questions.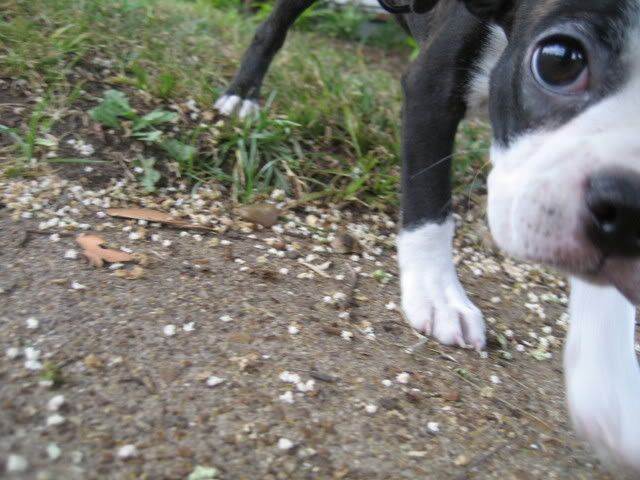 also, we're in memphis,tn... any chance anybody else out there is in the same city? i'd love to have play dates/swap puppysitting whenever needed.
xposted to boston_terriers