It's been awhile since I've posted in here.

I cannot believe Amelie will be 5 years at the end of August, wow time flies, still feels like I just got her. I took her to an off leash dog park where she got to play with my friends bichon Roxy. She was however, more concerned with her toys than anything else.


in the car on the way there, wearing her new Harley Davidson collar


it was kinda hot and this car had no air conditioning



I love this picture of her, look at her teeth caught in her lip.



her ball was in the water so she kept trying to get it, but she's such a princess she didn't want to go very deep into the water.


I tell you...dog's never forget. She lost her ball in the water at this spot...we kept going for a walk and suddenly at one point she turns around, goes running back, by herself, to the spot where the ball had been left in the water and she persistently kept pawing at the water for it, till she finally got it.


what a character this little girl is...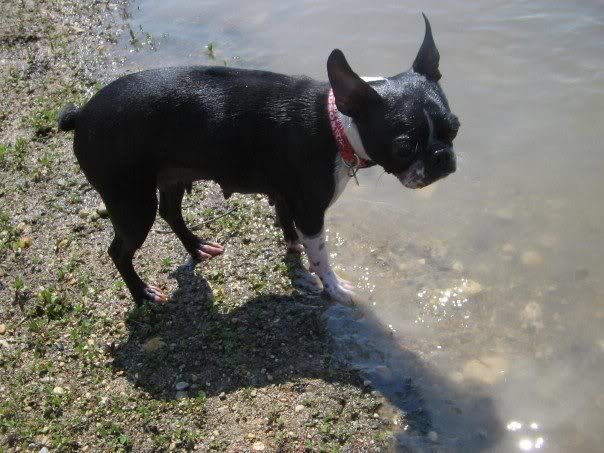 amelie and roxy playing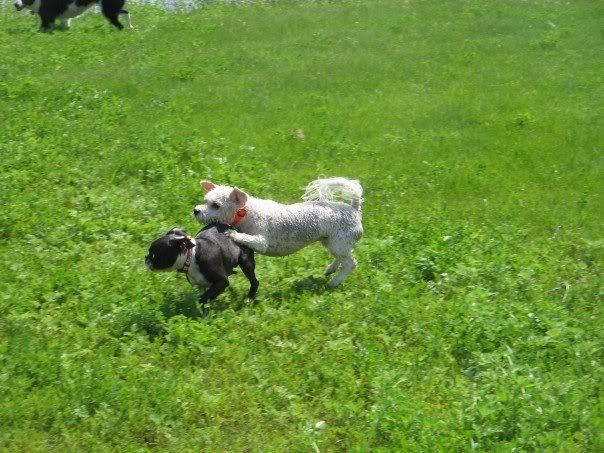 Ninja is a total mama's boy and I absolutely love him to pieces. I have never had a dog who has loved me more than this little guy, and I have had many dogs in my life. He is also the best cuddler in the world and loves to spoon...

my sister caught these pics of us asleep...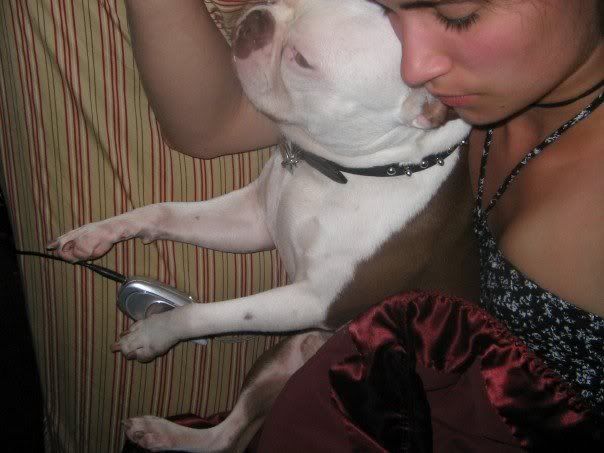 Ninja's favorite spot in the house is on the couch by the big livingroom window. I always joke the window is his "doggie TV" cause he loves to watch everything that goes on outside. We have a highschool across from our house so he is constantly entertained.

wearing his new harley davidson collar as well...


Amelie Joins him at times...but she usually prefers to play with her toys.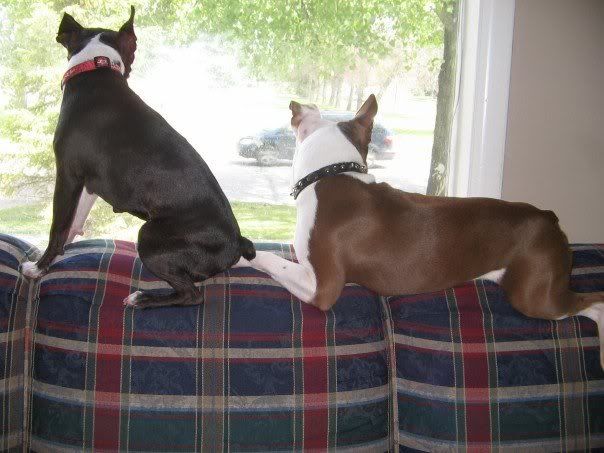 This is how sad ninja got when I told him about Lulu's condition. he is sending puppy kisses her way xoxoxo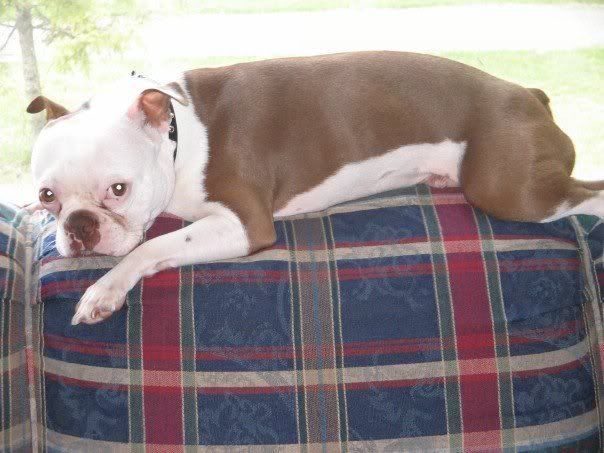 Get Better Lulu we love you xo