I'm so proud of myself. I made Genma his birthday cake yesterday. I found the recipe online, it's especially for dogs. It's a peanut butter carrot cake. I blended cottage cheese, and carrots for the frosting, and put shavings of carrots on top. I think it turned out nice. It actually smells good :X

Unfortunely, both the digital cameras batterys died so I only got a few pictures of him with all his toys, and his HUGE bone but they're not uploaded yet.



He got a x-large loofa! (It's bigger then him)



This one cracks me up



Tired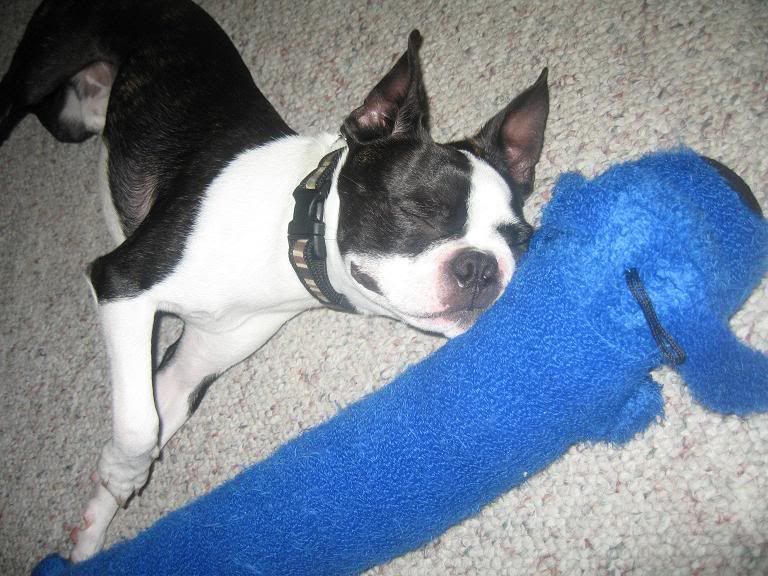 We'll go back almost a year old, when he first came home (8 weeks). This was his very first loofa. The "mini" one, its the size of him!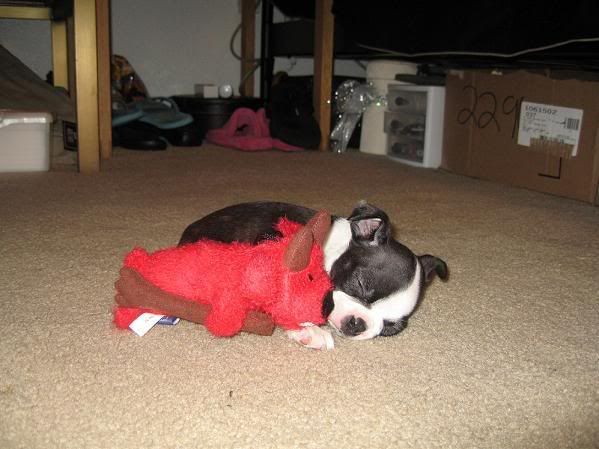 Getting love from his Grandma



The birthday boy



This is pathetic.



Get this off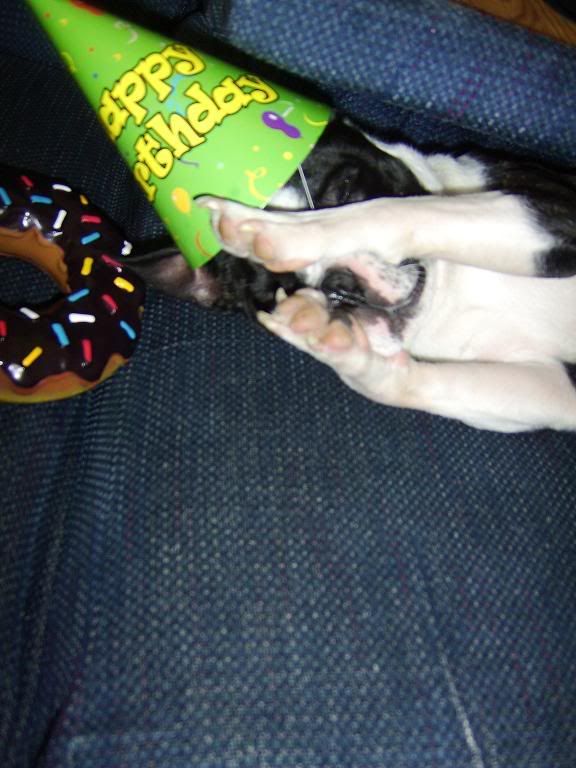 Angry



I'm so embarassed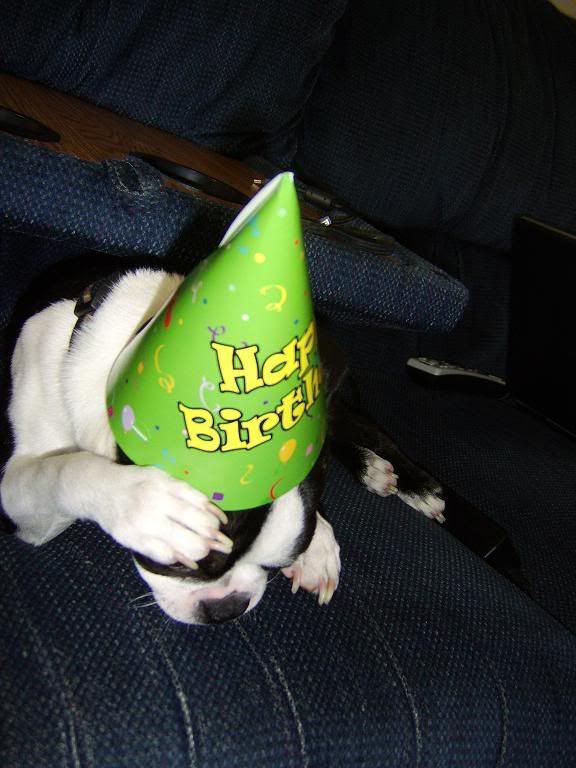 I give up



This sure is delicious



My cakes done!



I helped put the frosting on... and eat it.



The masterpiece



Blowing out my candle



Happy 1st birtday to me!



I stuck my paw in the cake