Long time, no see. It seems I'm always starting half my posts this way. Things have been a little more than hectic lately, but I thought I'd update everyone on Kayti's new obsession -- and finally introduce her silly brother!.

Thanks to my grandmother, Kayti is obsessed with werther's candies. She will sit, whine and howl for hours when she sees the bag or a wrapper and demand you give her one. I know sugar is horrible for dogs, but that doesn't stop my grandmother from sneaking. :(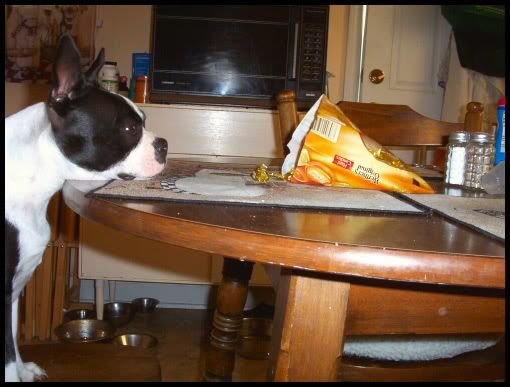 Maybe if I stare long enough, they'll get a little closer..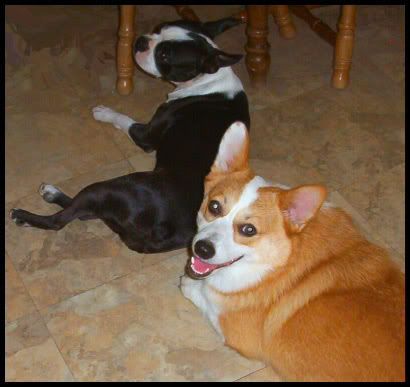 Get out of my spotlight, you're ruining my glamour shots!.



So this is Kiba, or as I nicknamed him, Mr. Roo. Even though he's shorter then she is, she looks dwarfed next to all 30 lbs of him. Sometimes he'll walk right under her and she'll helplessly be dragged along for the ride, back end slightly off the ground. I think he does it just to annoy her, haha. Kayti and my mother (we live together) are inseparable and always have been. Once I got Kiba, she had more of an excuse to steal her every night. Kayti doesn't mind though, she has half a queen sized bed to herself.

Just for the sake of posting, here's a new design I did for my pendants and earrings. Inspired by Kayti and my sushi addiction.
They're actually real dominos. Miniature, comfortable ones for the earrings. More information @ Kayann Works Gift Shop :)