Albus got homemade peanut butter gingerbread men treats today. He was so excited he barked a Haiku. I translated for him:

Yummy little treat
Peanut buttery goodness
I will eat it now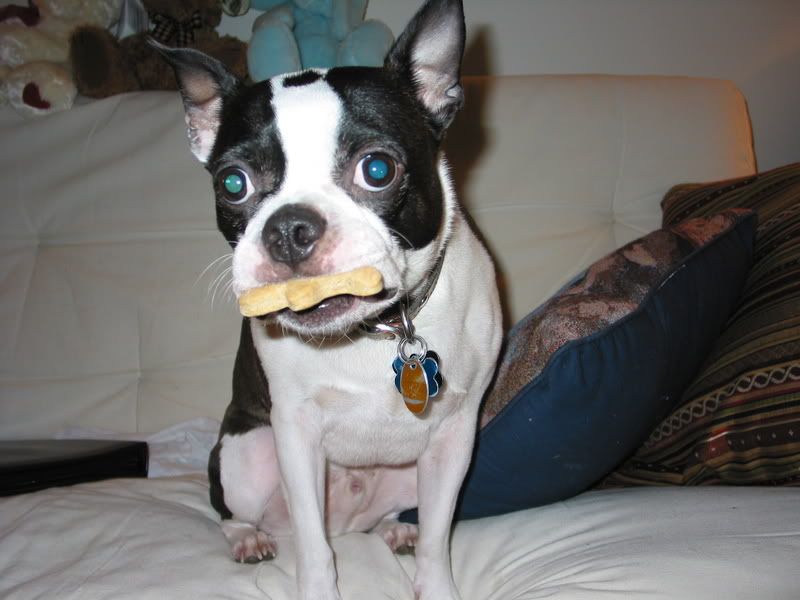 Trying to run away before it is stolen by the cookie monster.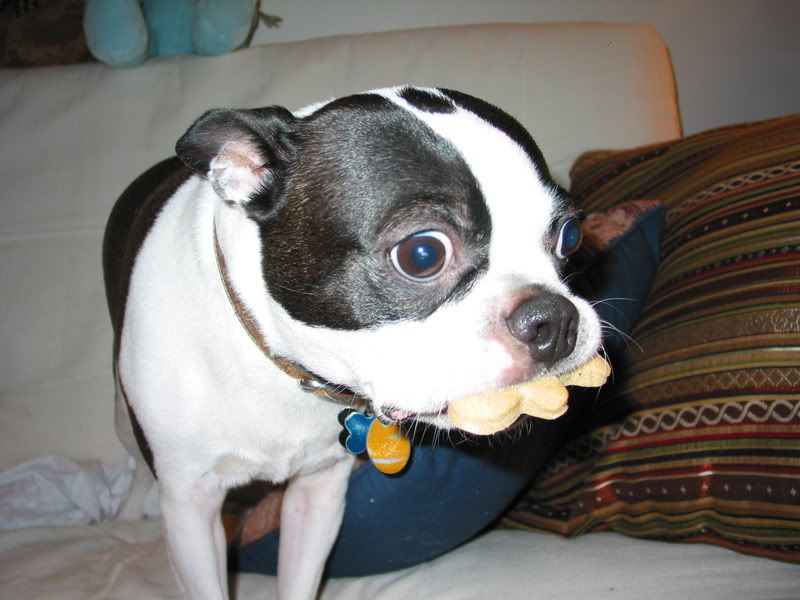 If you look closely at this picture you can see the little place on his eye that I mentioned a while back. The vet said it was scar tissue from some previous injury I probably didn't notice. It's right below the camera flash reflection in his eye...the little oval shaped white area.