We went to a Boston Terrier meet-up last weekend and Baxter & Bailey had so much fun (ok, and so did my husband & I!) There were 11 BT's total I think.





Tired on the way home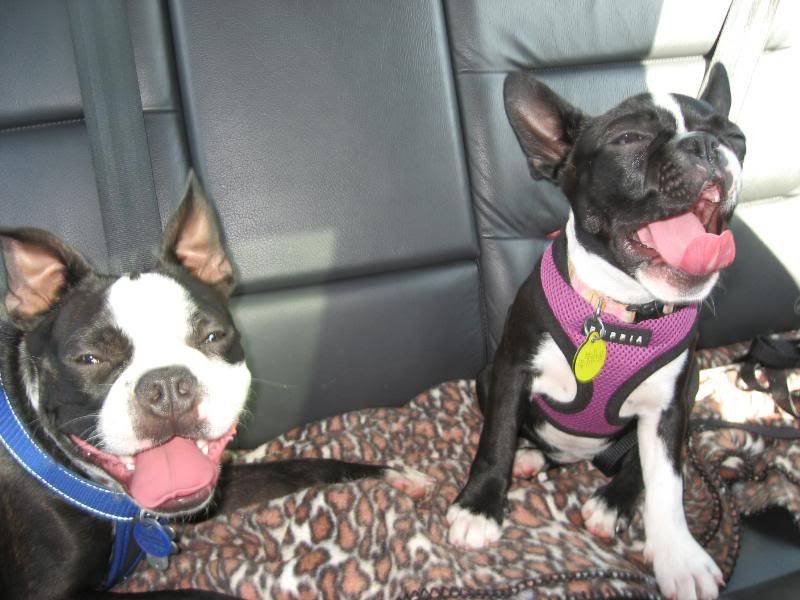 Leave it to Baxter to be the rebel that won't "lay down"




Bailey bobbing for apples!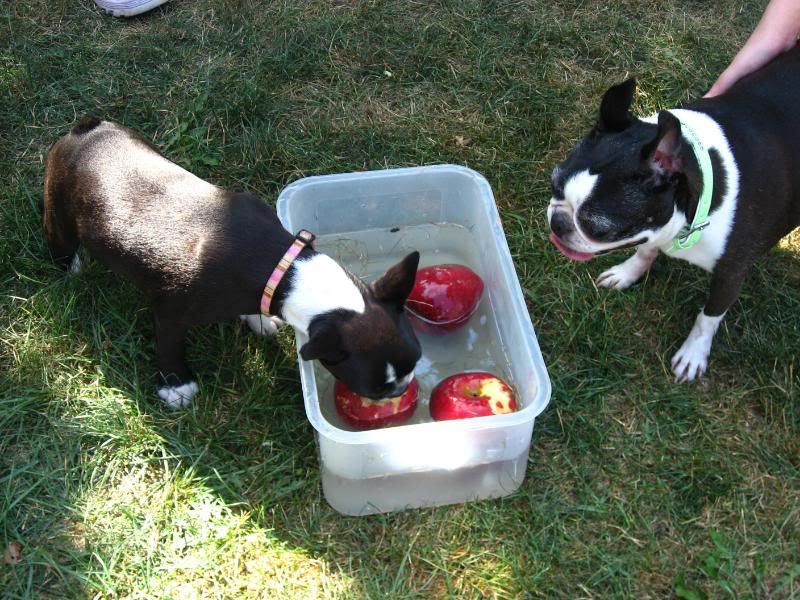 Most of the group- them posing was not working out too well!




Bailey and her new best friend Oscar- she played tug of war with him non-stop


Bailey loved her ice cream cone, and the extra one she found in the grass... she's such a piggy!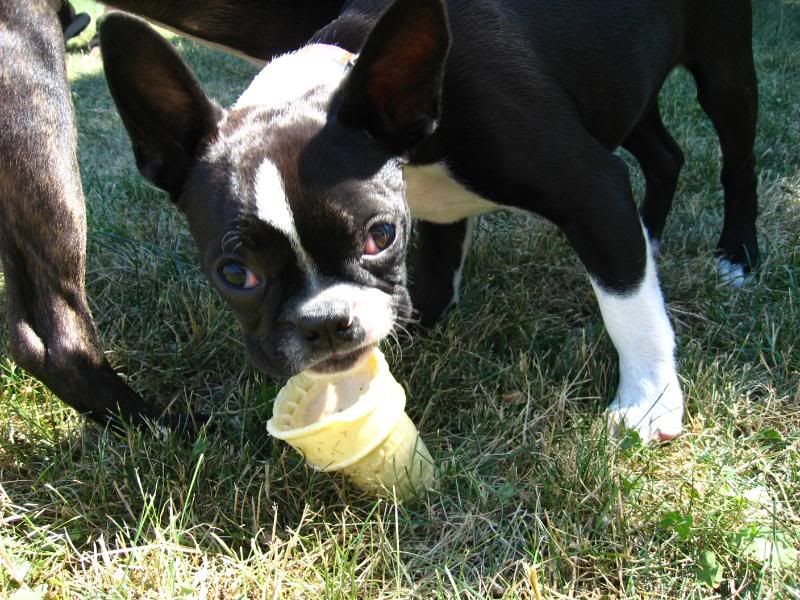 Baxter liked his too, and gave the evil eye to anyone that came near!





Bailey will be 4 months on Saturday! Its crazy how much she's grown :) And Baxter really is the model big brother- protective, but still likes to beat her up & take her toys!