I haven't introduced Porkchop yet!!
He's an English Bulldog/Boston terrier mix. He looks more Bulldog... but he's got the Boston long legs and I think the Boston snout. He DEFINATELY has the Boston attitude :)

He's adorable. He's almost 4 months old.
When we first got him at 2 months he was merely 9 pounds. Now he's 22!!!!! He's going to be a BIIIIG boy :)
Wilbur is our Boston and he's a wonderful big brother.. but in a few weeks he's getting outgrown!!
Here are some pictures of both!!



The cuties....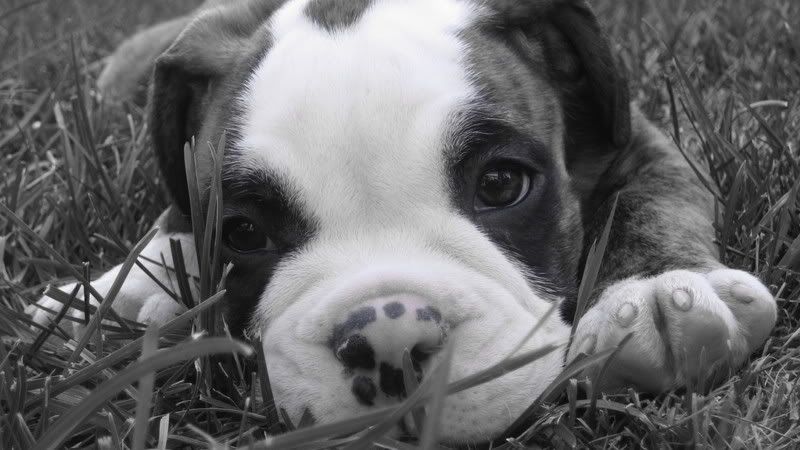 Porkchop at 2.5 months.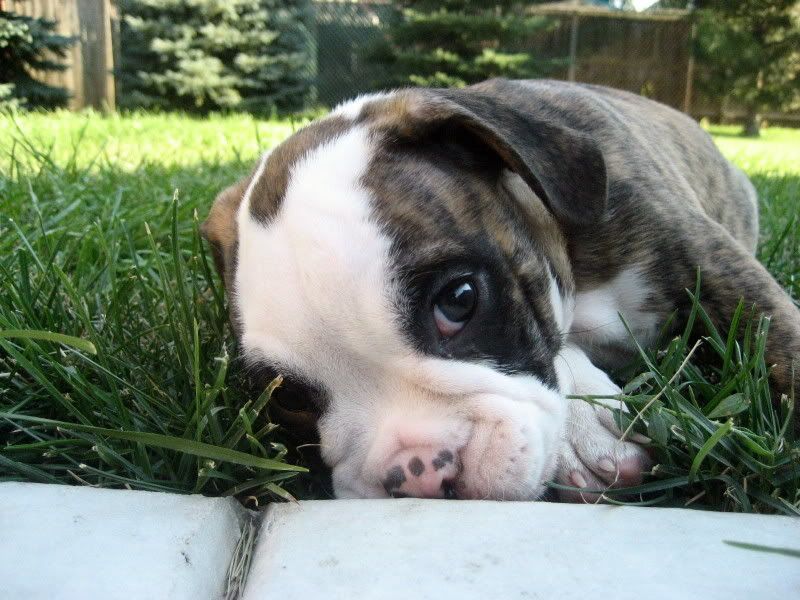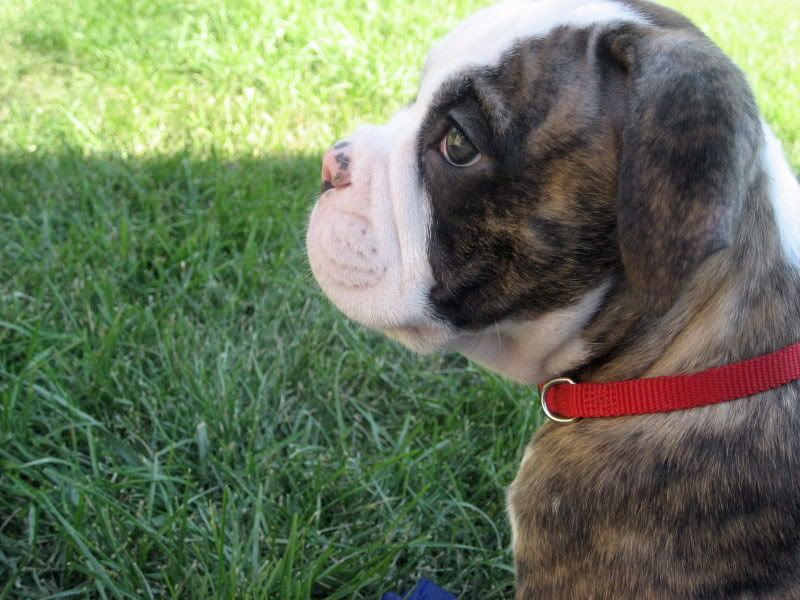 Porkcop.. almost 4 months!!! (OMG HE LOOKS SO BIGGGG)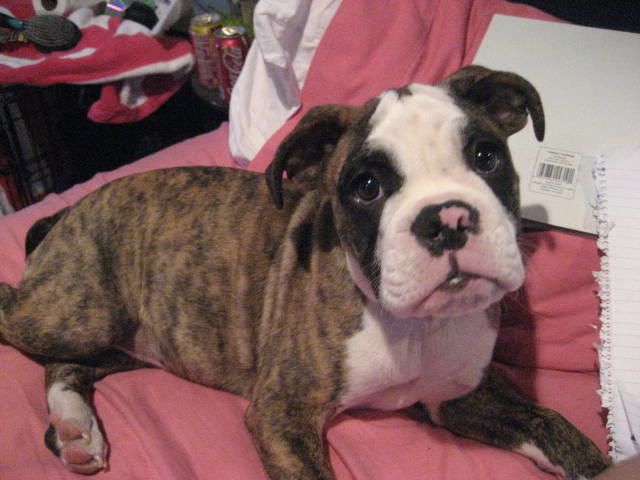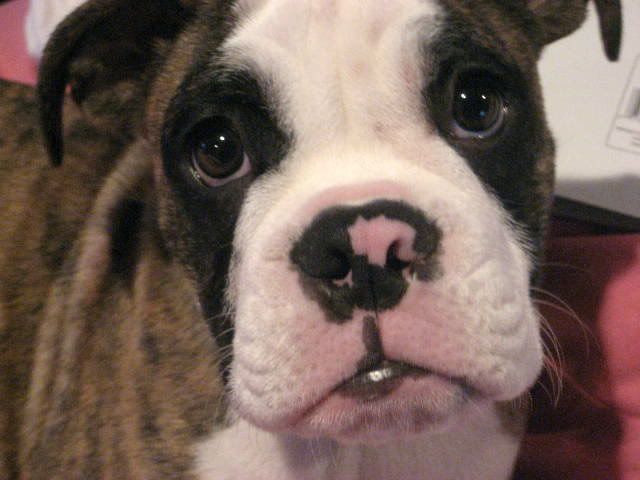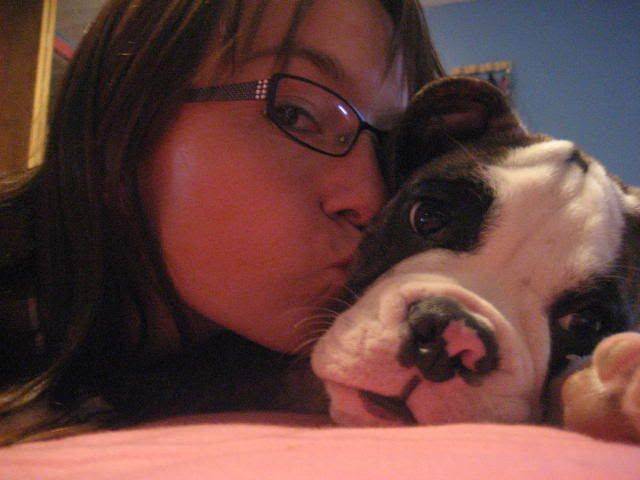 getting some lovin... he seems to be enjoying it!!! hahaha I can see the thought bubble "awwww... come on......"
My Wilbur smiling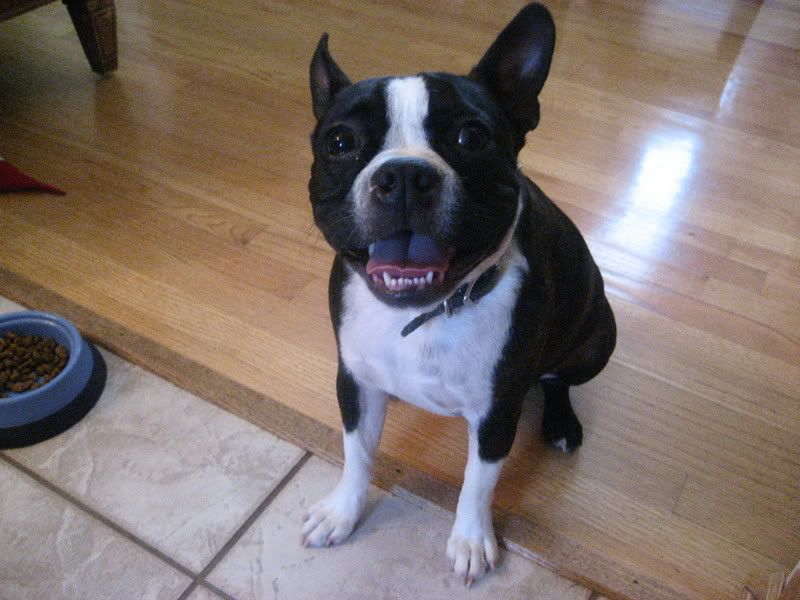 Wilbur and his fuzzy Bichon brother in the background