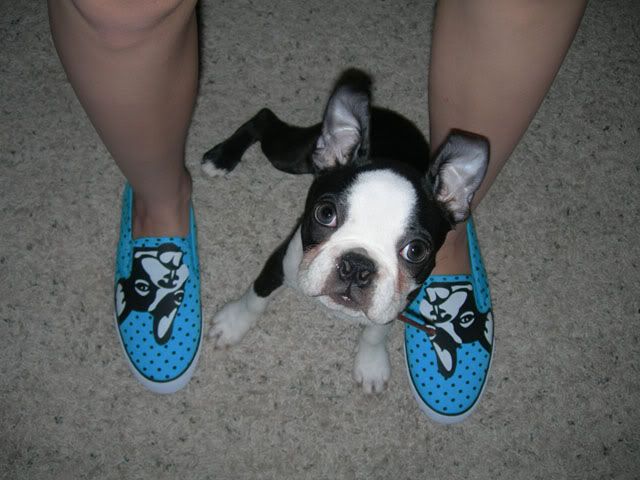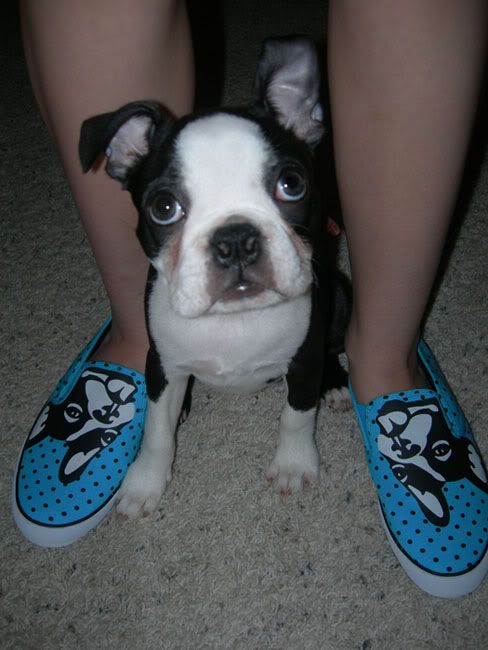 I is Mommy's best fashion accessory but dese shoes are no bad either.



Capella and I are back from her first vet appointment! She's got a clean bill of health and her third set of puppy shots yikes. She got some worming medicine 'just in case' and we had to bring a little bottle of it home with a syringe to feed her it with. I'm sure that will make for an interesting time lol. Got some free heartworm meds, front line sample, and bag of Science Diet. I might try it out when we get closer to the end of this Purina Pro her breeder had been feeding her. I like that the science diet is sold at the vet and the BX which are both much closer than the petsmart that sells the purina pro. Everybody at the vet loved her and now I'm concerned she's a bit of a puppy slut hah. She definitely kisses & tells and here I was thinking I was special. She loved on nearly every vet worker there and even the vet made a 'french kisses in the afternoon!' remark. She's a lover for sure! She weighs 8 lbs 7 oz. Anybody remember how much their bosties weighed around 3 1/2 months compared to how much they weighed full grown?

And for the record I didn't wear my new boston shoes to the vet because I didn't want to look too obsessed hah.