It seems for the past day or two Ninja has had problems jumping up onto the couch or onto my bed, which he normally has no problem doing. And yesterday it seemed like it got worse, he couldn't jump on my bed at all, and he would scream when I picked him up or touched his back left hip. He wouldn't come to me when I called, and instead chose to lie on his bed and sleep continuously. Naturally I called the vet and made an apt ASAP. I had to make an appointment with a new vet as we moved to a new part of town and the old vet is about an hour away. However, when I walked into the vet's office I can say I felt at home and so did Ninja. The staff was absolutely amazing. They came running to greet Ninja, played with him for a good ten minutes before they put him on the scale, they gave him treats (and asked me first if it was ok to do so), and just overall made him feel at such ease. It was such a shock to me as most staffs at vet's office are not always the friendliest. The vet herself was a young doctor but boy was she thorough. I find that the older doctors have been doing it for so long, they may have more experience, but they are very quick with their examination and don't seem to care as much anymore. This vet checked very lumbar in his back, did a thorough deep tissue assessment, stretched his back legs and checked every muscle and bone in his body. Let's just say I am definitely sticking with this vet and am so happy they are only 5 minutes away from my house.

Needless to say she didn't find anything wrong with him and he was back to his normal self at the vet, when I came back home he seemed to be normal as well. He is on a medication though, which like she said, could be masking the pain he is feeling which is why he might be acting normal again. I am going to keep a close eye on him and make sure everything is ok. I would hate for my little boy to have any problems.

The vet staff gave him this adorable bandana that totally matched his attire already. I took a few pictures of him in his new bandana with my phone, so sorry if the quality sucks. Fall is so beautiful. The tag on the bandana says "St.Vital vet loves your pet" it's so cute.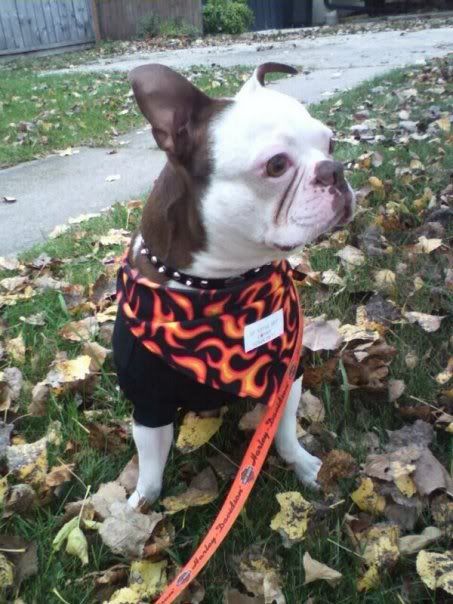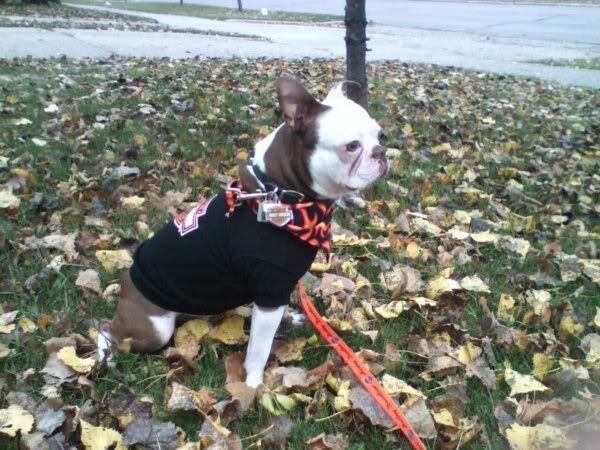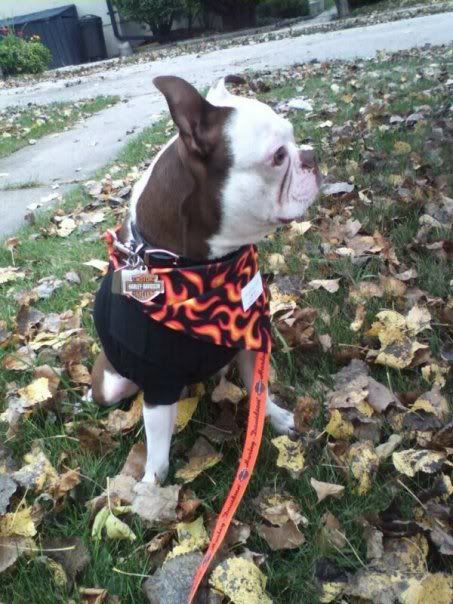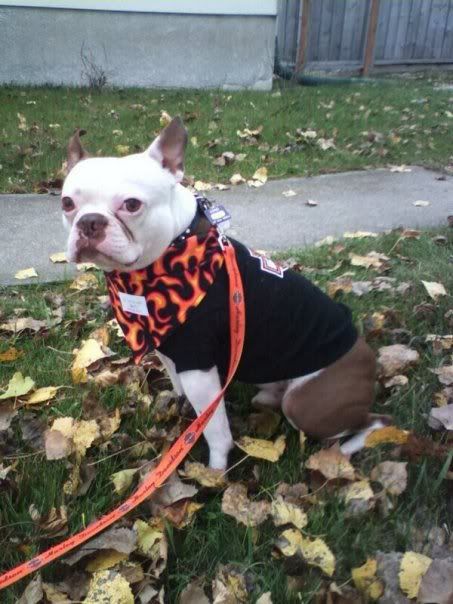 what a poser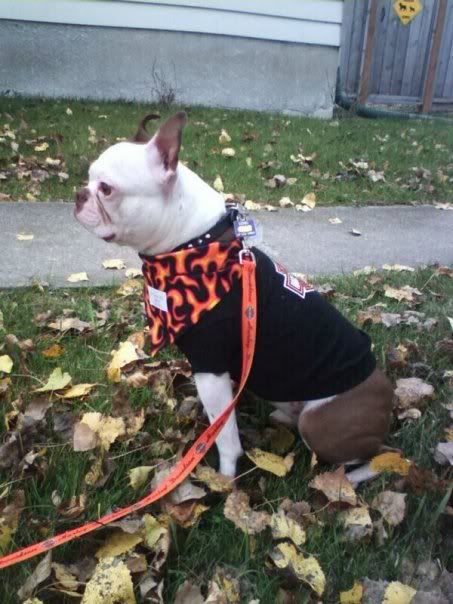 a face only a mother could love...at least thats what they say


My Handsome man.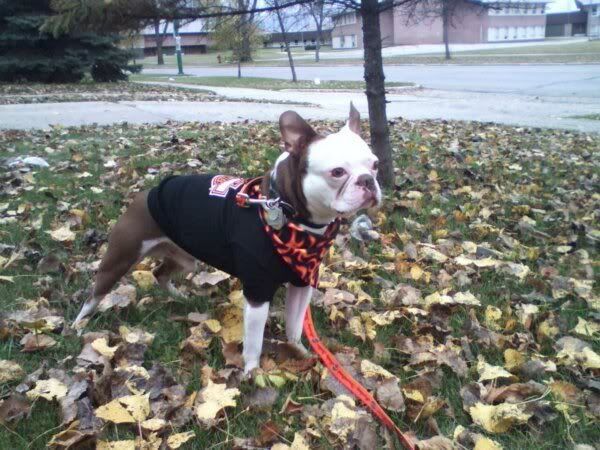 These are kinda old, from July. But I'm including a few pictures of ninja and Amelie in their wading pool in the summer. Ninja loved it, he would lie in there for 30 minutes and just enjoy the weather and the water. What a brat.



he is sticking his tongue out. haha. of course Amelie has a toy in her mouth..surprise surprise.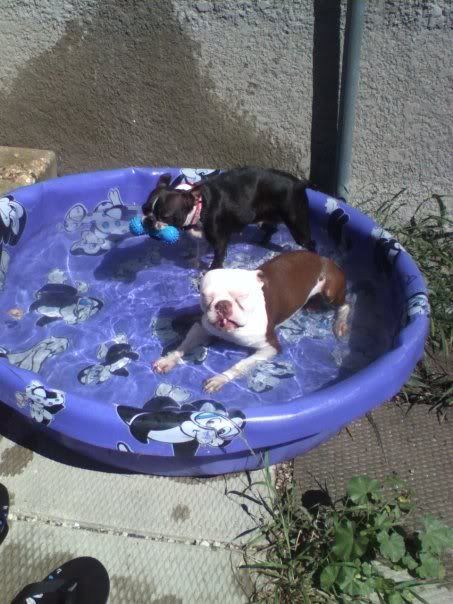 Ninja relaxing




All these pictures are taken with my cellphone so excuse the bad quality. I just figured it was about time I put an update on Amelie and Ninja, it's been awhile.

Ninja weighs 25.5lbs. What a big boy. Amelie is only 14.5lbs.


Amelie Lorelei





the end.