Hello, I'm new =D

I'm going to be adding a Boston to my pack of goons in about a month.

I've wanted one for a long time, I've wanted one a lot since I was first introduced to
xsaltyx's Cornholio. I'd finally settled on not getting a Boston for a few years when one just happened to pop up.

A friend of mine who has Bostons(2 beautiful older girls named Sadie and Roxanne) happened upon a little female who was under a year old(the vet says 8-9 months) named Chelsea. She was thrown out of a truck travelling down the highway with another Boston. Unfortunately, the female was the only one they found. They searched for three hours and never found the second dog. My friend took her to the vet, they wormed her and sent her on her way. The instructions were to put weight on her(she only weighed about 6 pounds) and then they'd get her vaccinated and spayed. A few days later, my friend heard screeching and helped Chelsea give birth to four surprise little Boston babies.

The day after the puppies were born, Chelsea got a prolapsed uterus and went in for an emergency spay and repair. She's doing well now, putting weight on and she looks really wonderful for a dog who's been though all that crap.

The runt puppy(a little boy) died when the litter was 4 days old. The remaining pups are very pudgy, healthy balls of mush, 2 girls and a boy. We found homes for all of them within a few days and I'll be taking one of the girls. A friend of mine might be taking a boy and a friend of my mom will be taking the other girl.

Now for the fun part! Pics! The first ones are when they were only 3 days old. The second section is when they were 12 days old.



Baby Boy #1 - He's the runt. He died @ 4 days.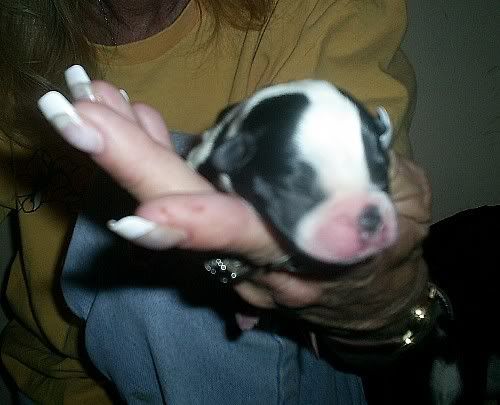 Baby Boy #2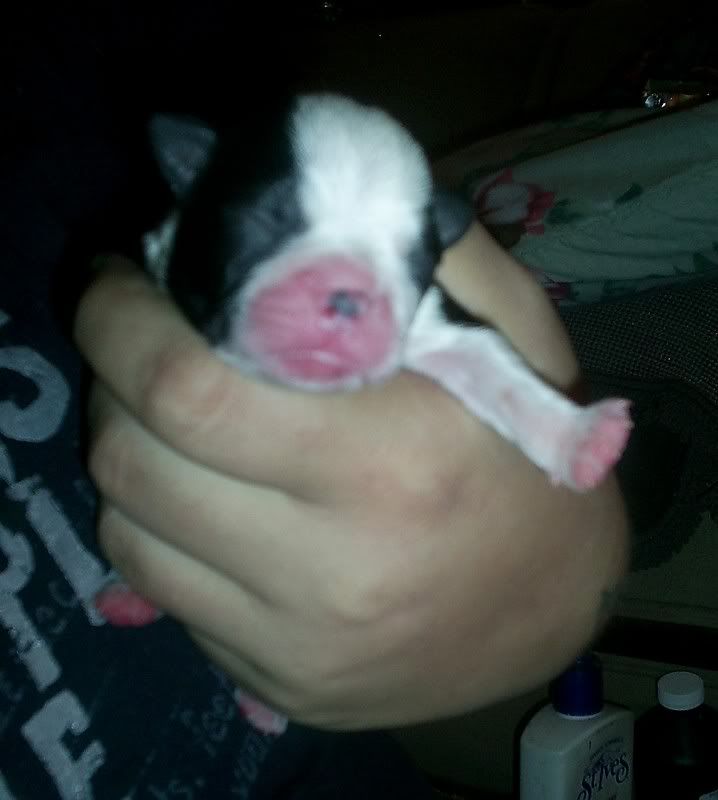 Baby Girl #1 - My puppy.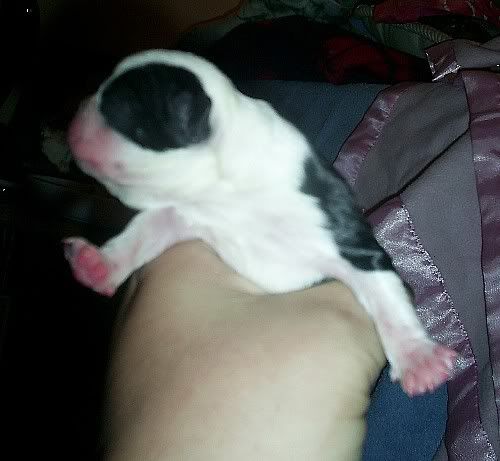 And her precious little face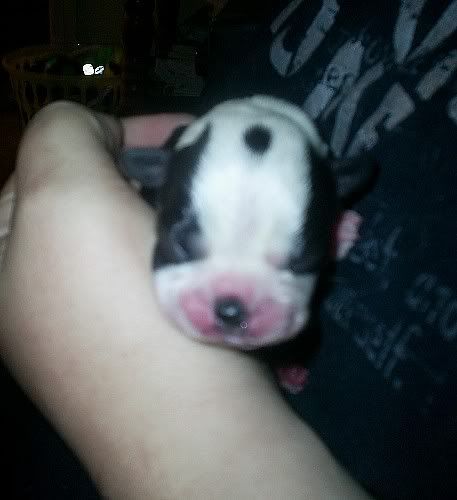 Baby Girl #2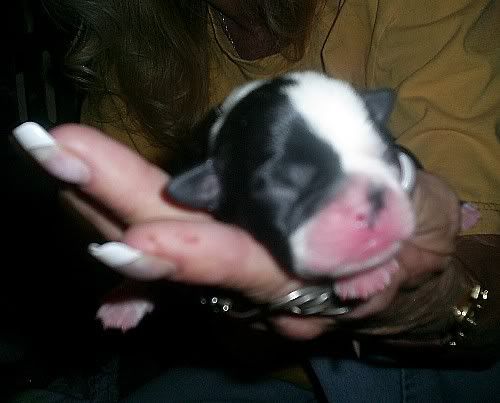 --------------------------

The boy...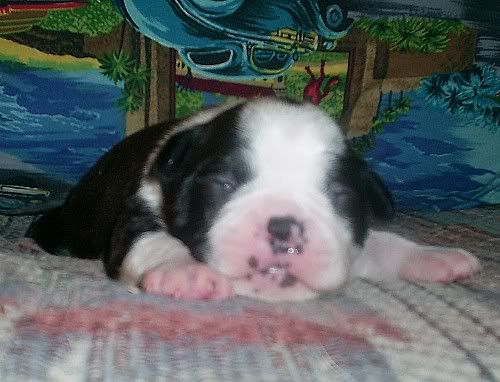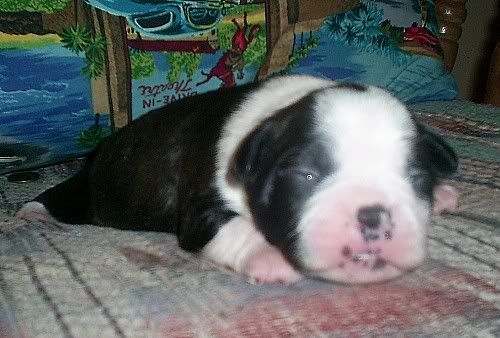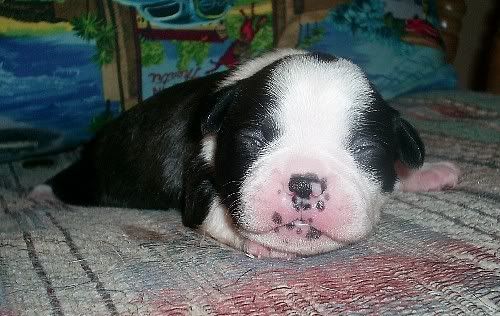 And then my girl(with mama Chelsea included)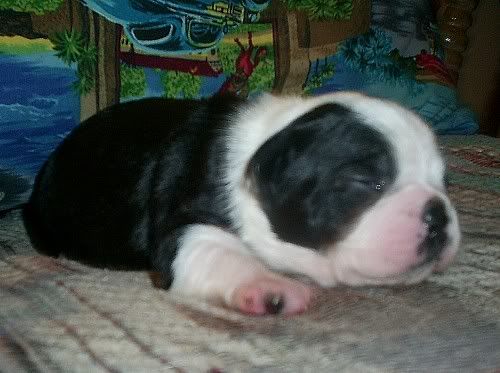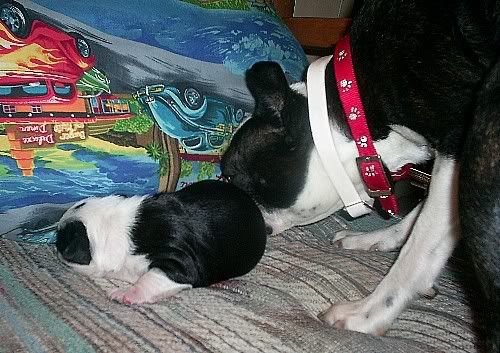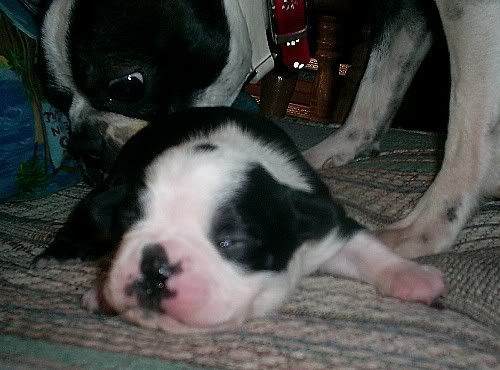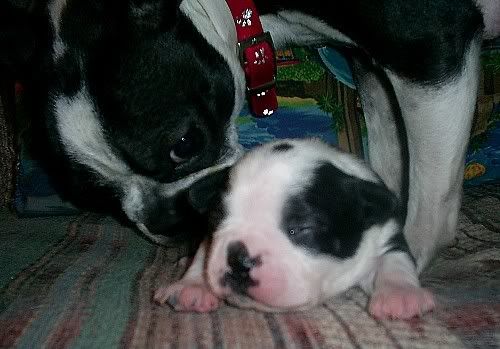 And Molly(going to my moms friend)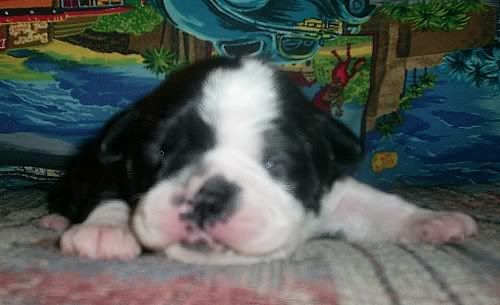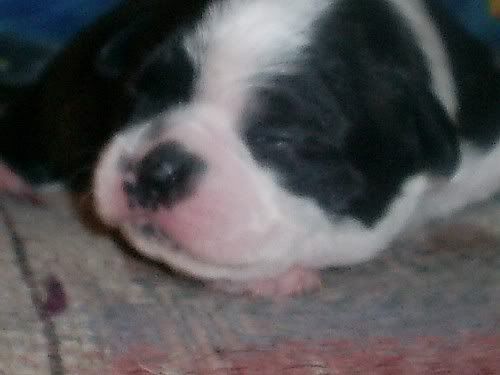 Her little tail =D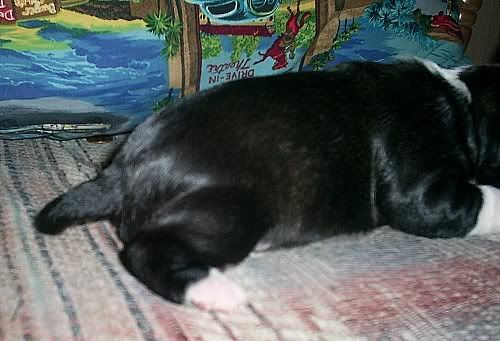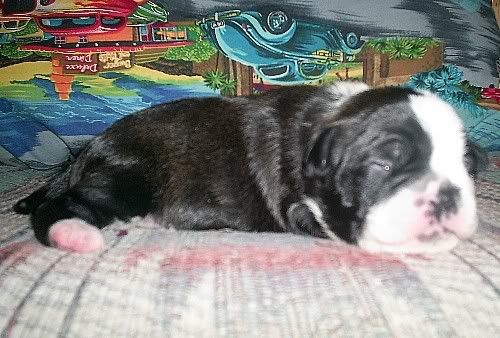 And a question: What food do you all feed your Bostons?