So, I had a nice, relaxing weekend. Except for the part where Lunchie Poo got her face bitten off my by bitch-ass rat terrier, Roo, who is still pissed off at me for leaving her for college and returning with a fat, flat-faced other daughter. People on dial-up, do not even kid yourself. You don't want to click this link:
When I got hom, Lele (my sister) and I decided to drive to Tallulah-- I wanted a mudslide, she needed a margarita, and even though she's only 18, she looks way older and can buy alcohol just about anywhere. And so, we took Lunchie along for the ride and ventured out with a Billie Holliday cd. This is me, Lele, and Fluncho:
Lunch loves mudslides.
Since she was the most sober passenger, we let the furry beast drive:
Here she's giving me the evil eye because I told her to watch the road.
Driving was tiring, and so she promptly passed out:
And then the next day, she got attacked by one of my other dogs, Roo. It was so sad, my poor baby didn't even see it coming:
She limped around for awhile and so to cheer her up, we went out on the pier:
We were way too happy to be outside: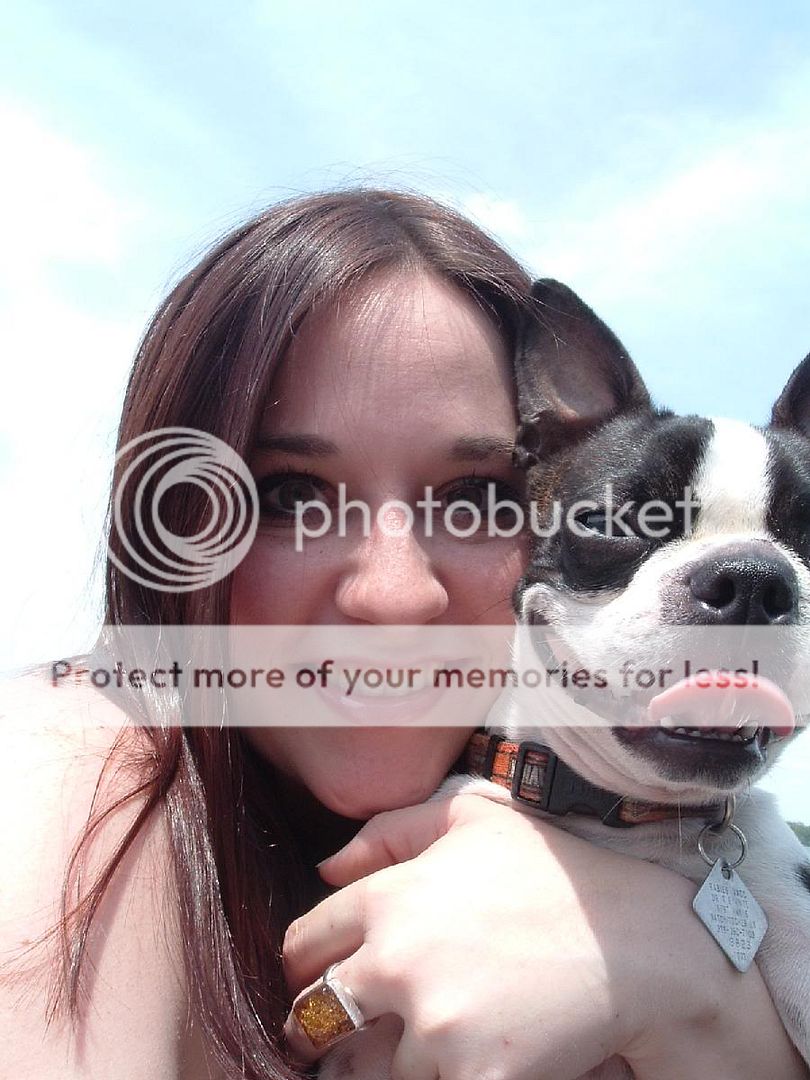 That night she calmed down a lot--still kind of upset, though. Here she is humping Simba (yet another one of our dogs) in one of the hours when she forgot she was hurt:
Simba attacked her a couple months ago, leaving a bite mark in the top of her head and a scar in the shape of the cross. They're friends now. And in this picture, they look like ghosts:
By this afternoon, Lunchie was peachy. Lele sang her to sleep:
The end.
-me-