i just got a boston puppy a few weeks ago.
we named her BELLA !
im so excited.
ive never really had a smaller dog [ive had pits in the past].
its a change of pace and i like it !!!



heres a few [or a TON] pictures of her....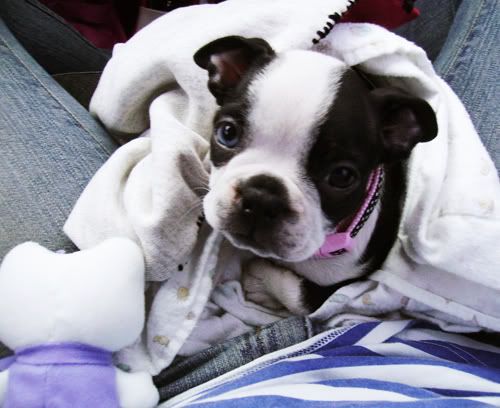 here very first day with me !!!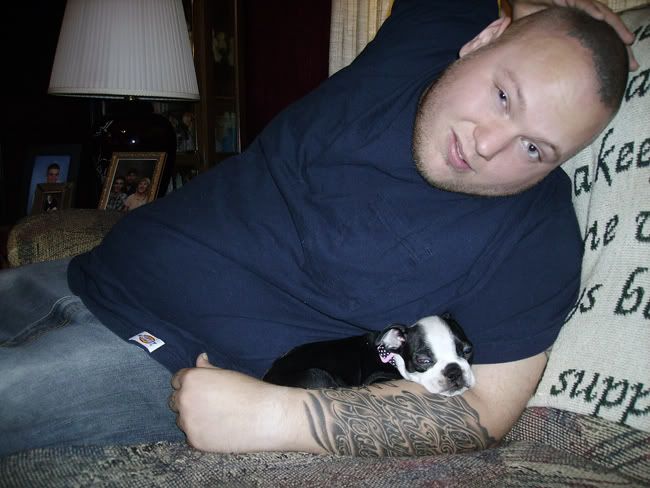 her and my husband/her daddy !!!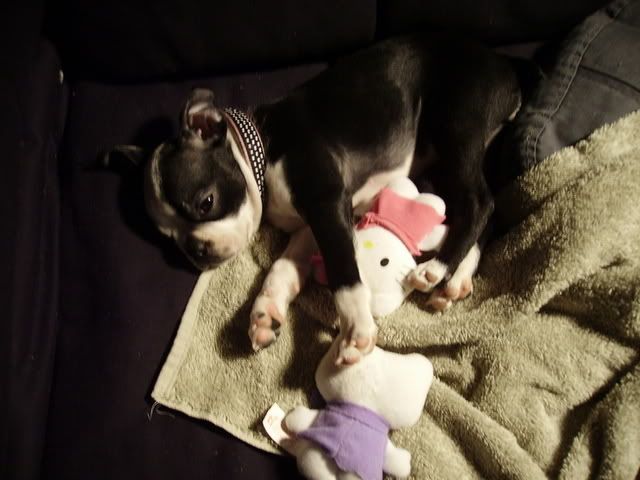 tired from attacking hello kitty so much.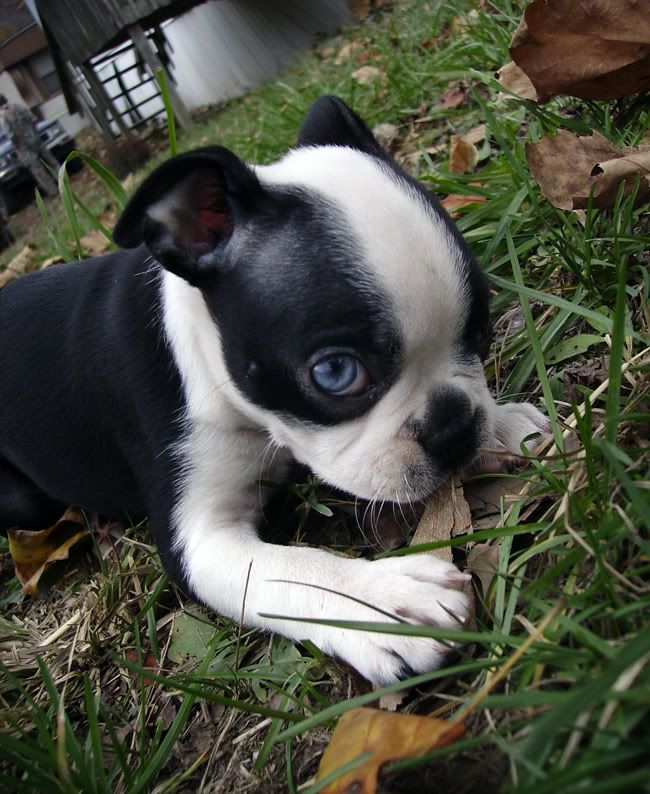 playing/eating leaves.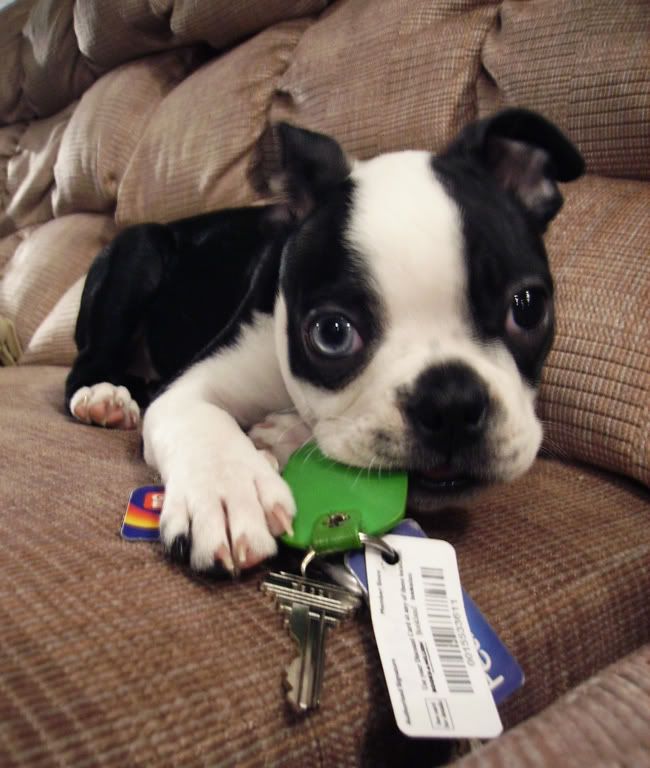 she has one blue eye and one brown one !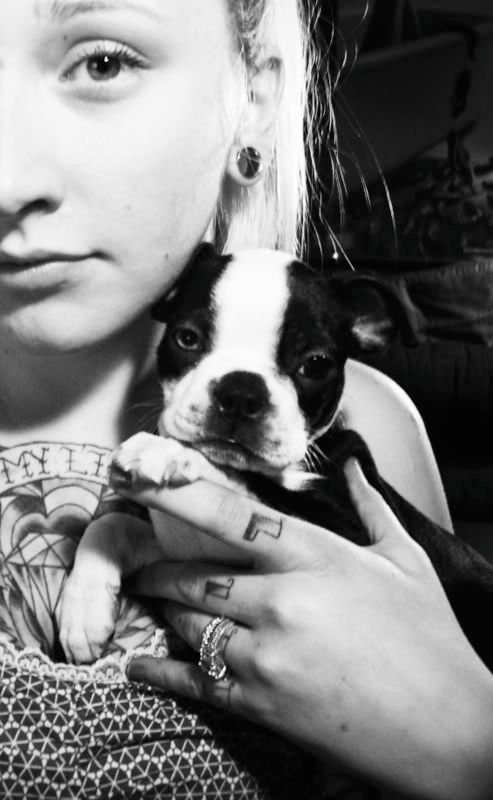 ehhh this is our artsy picture together HAHA



oh and im impatiently waiting for her ears to stand up.
ughhhh !!!!!