i just wanna say that i LOVE the people we got bella from.
i email them every couple of weeks with pictures and they get so excited
and ask for more pictures when i take them.
im glad they actually care how bellas doing.

oh AND bellas parents are named JACK and MEG WHITE.
straight from the white stripes.
how friggin cute huh ?!

and so this isnt text only !!!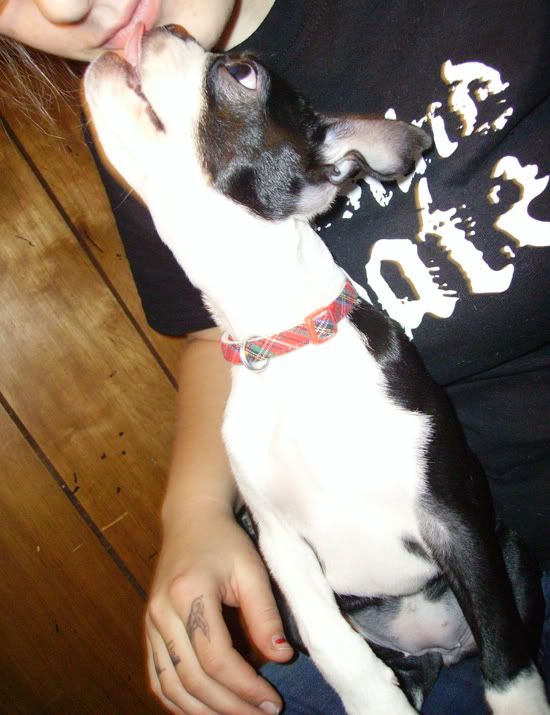 puppy kissessssssss !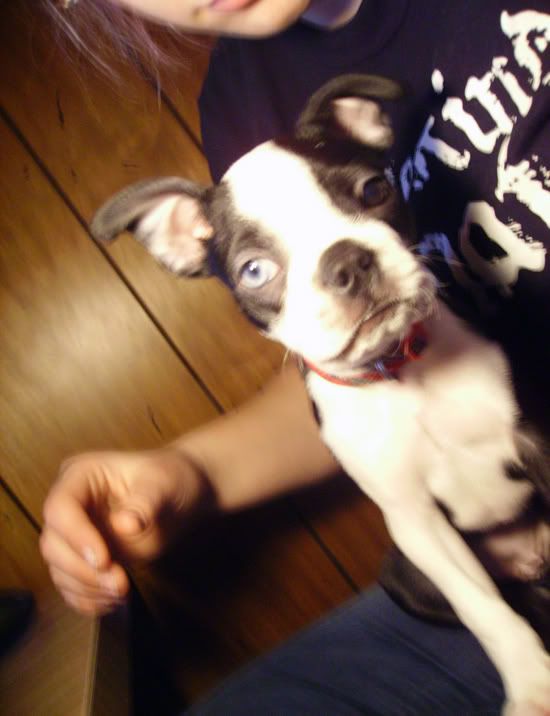 her ears keep perkin up more and more everyday ! its exciting !

oh and we take bad pictures in the morning.
hahah