AHHHH !!!

i know someone posted something similar to this BUT....

bella keeps chewing on the doors....
and TRYING to eat the wood she pulls off....

i dont want her tummy filled with splinters....

any advice to stop this behavior ?!?!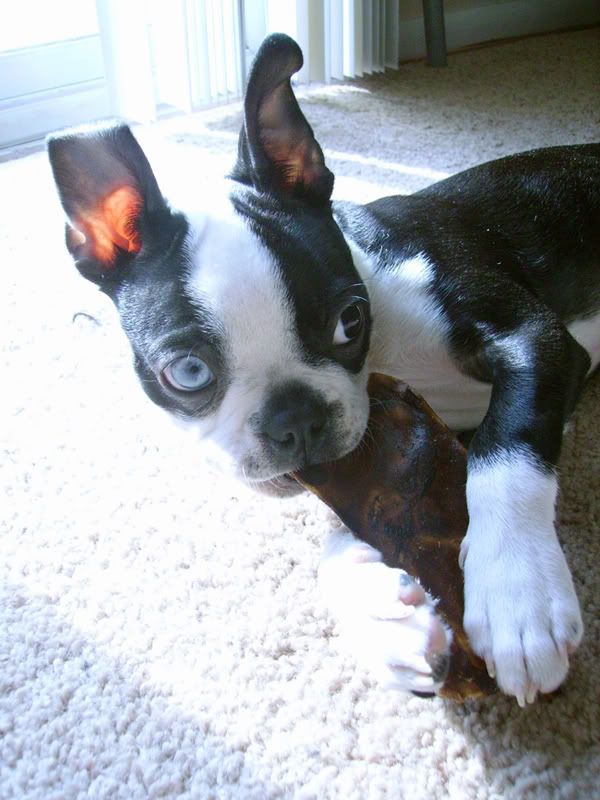 her ears are starting to stand up !
the one side is weird though....
the top of her ear just flips back and kinda lays there....