hi folks! i just joined because i'm a new slave to a boston terrier named jim. you all met jim in this entry, but i thought i'd post some follow up info and pics.

jim did really well on the plane ride from new mexico to boston - i went to pick him up and he rode in the cabin in his little bag. he was so good that when we got off the plane, the staff was surprised to find out that there'd been a puppy on board!

he is growing like a weed! he was 4lbs when we got him on 12/18 and was 7lbs 2 weeks ago! he has a vet visit tomorrow and i'm betting that he weighs at least 9lbs now. i swear that every morning, he looks bigger than he was the previous day. housetraining is going pretty well. he doesn't always sleep through the night, but when he does wake up, he goes out and does his thing and goes right back to sleep. yesterday, for the first time, he sat by the door and gave me 'that look' which i interpreted correctly as 'i need to go out!' he's also learned that just jumping up at my legs isn't the way to get me to pick him up or put him in my lap and now he sits politely until i put my hands down and then he jumps into them.

on to the pictures...they go back in time which is why he appears to get smaller. :)

i was trying to get a picture of his needle puppy teeth and ended up with this: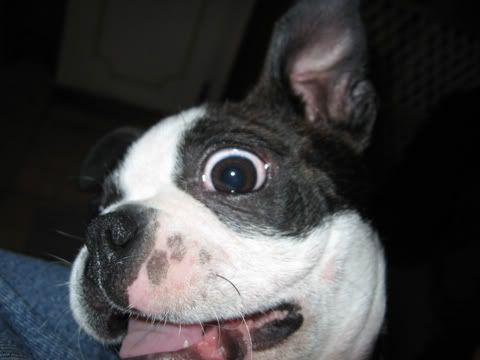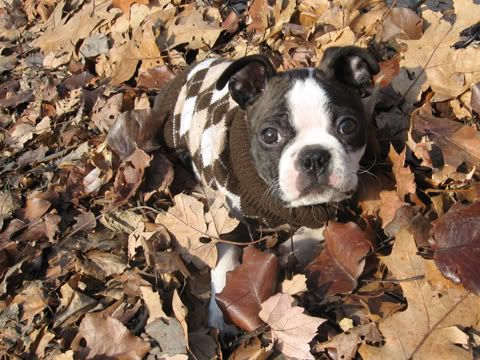 walking in the snow in vermont with my husband.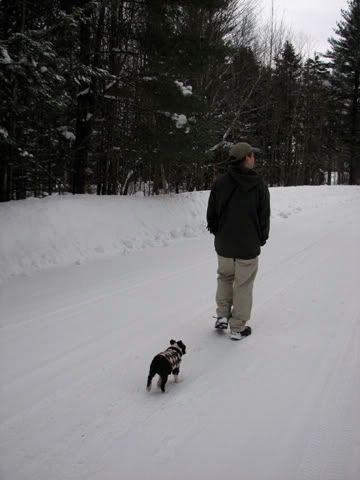 dwarfed by snow!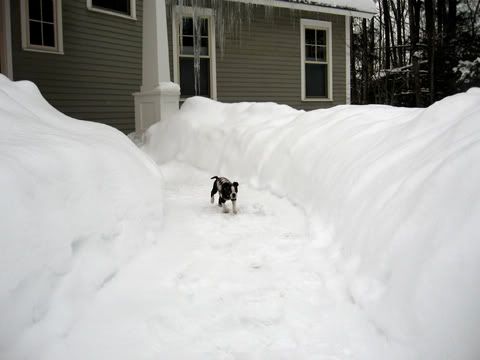 at my parents house - my sister has 2 kids and they keep a bunch of toys there - can you find the puppy?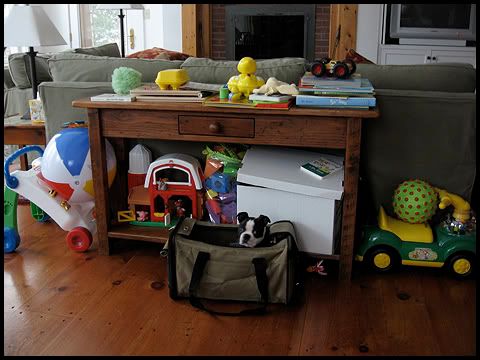 he is ALL about sitting in your lap.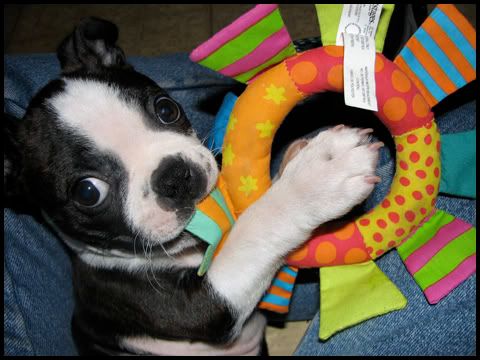 he has outgrown this coat already!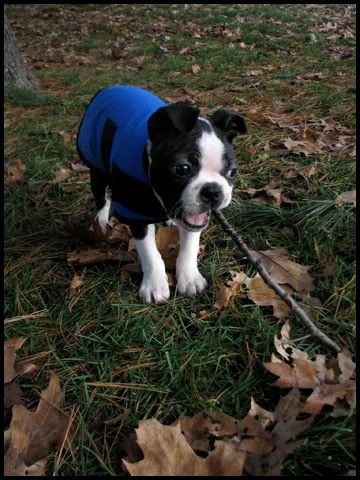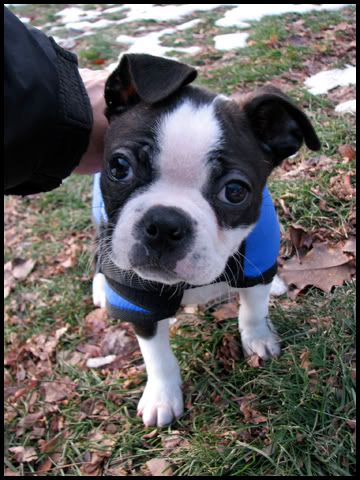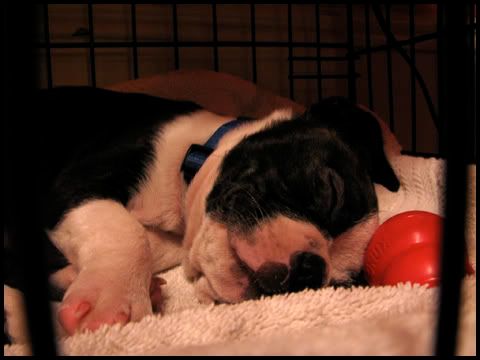 and this is one of the first pictures i took of him, still in new mexico.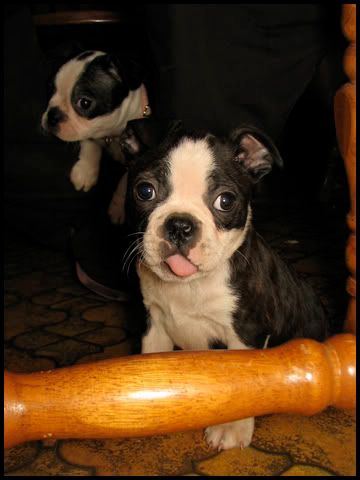 a HUGE thank you to
dublin___sky who helped get this little guy into our lives.