today my friend and i were making chocolate covered pretzels and strawberries for valentines day.
little miss bella thought she could get in some on chocolate action....
i dont think she knows itll make her sick !

but i set up a chair for her in the middle of the kitchen...
so she could see and wouldnt be near the food !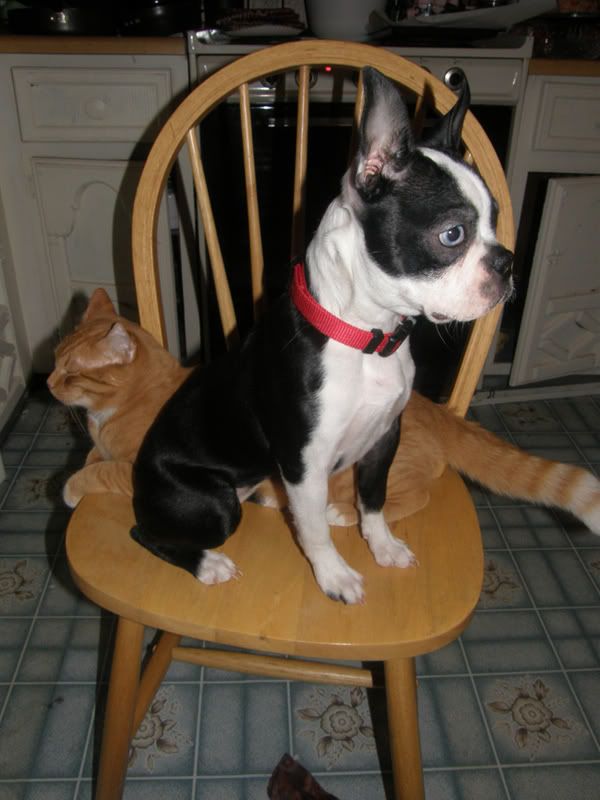 her brother sat with her !

and a sleepy shot...i think she hated that i took this !